One of the most exciting parts of Euro Truck Simulator 2 (we are going to call it ETS2 for short) is the opportunity to run a cargo company with dozens of fleets. But before you can get to that point, we need a building that can store the trucks when they are not in motion.
To serve that goal, the game has included tons of garages across European cities. Once you accumulate enough wealth, you can start expanding your business by buying a brand-new garage so that your new trucks and drivers can start working for you.
In this article, I'm going to show you two ways to buy a garage in ETS2. I will also provide some minutiae that may be useful for you.
Method one: Buying a garage from anywhere
This is the most recommended method to buy a new garage. You can perform this procedure while on the job or different city. Only garages from explored cities can be purchased. With that said, follow the steps below!
1. Go to the pause menu by pressing the Esc key or Start if you are using a controller. Then navigate to Garage Manager.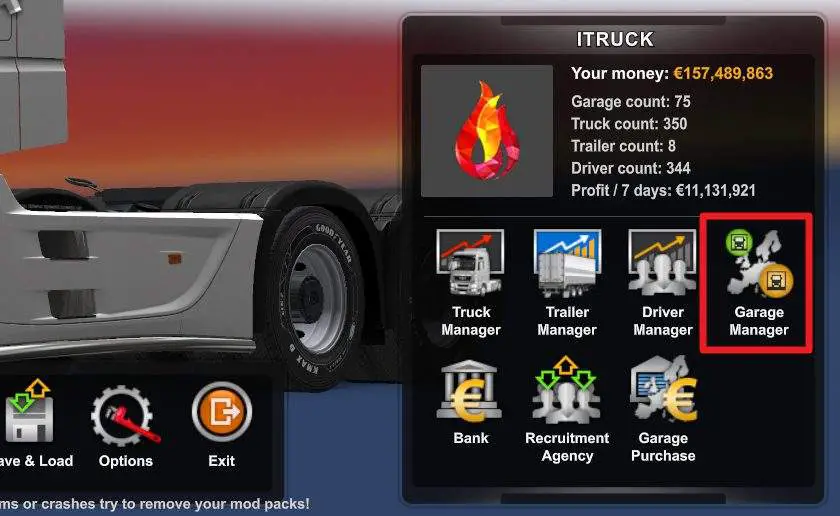 2. Select the garage you want to purchase. Remember, you can only buy a garage from visited cities.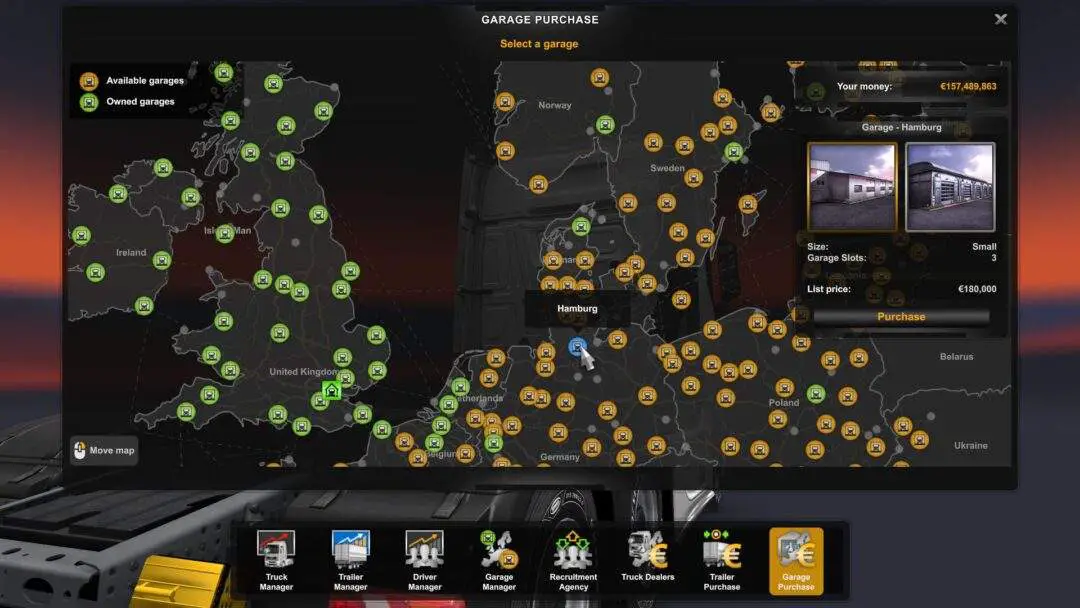 3. Then, select the garage size, either Small or Large. Each option offers a different price and truck capacity. If you are budget-constrained, you can select the smaller version, as it can be upgraded later. After you have decided, click Purchase.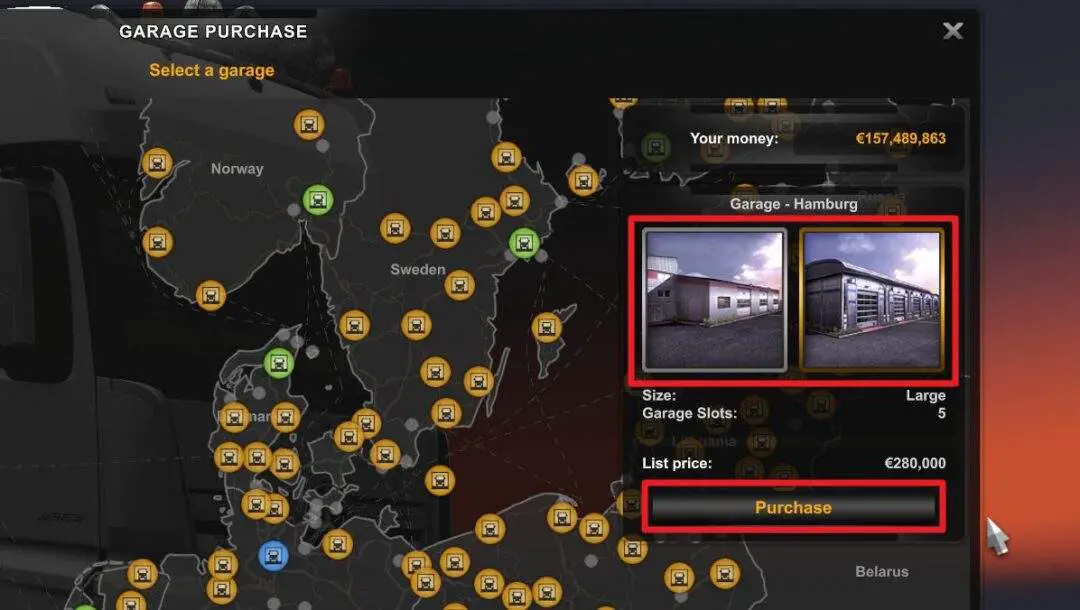 4. Hit Yes to confirm the purchase.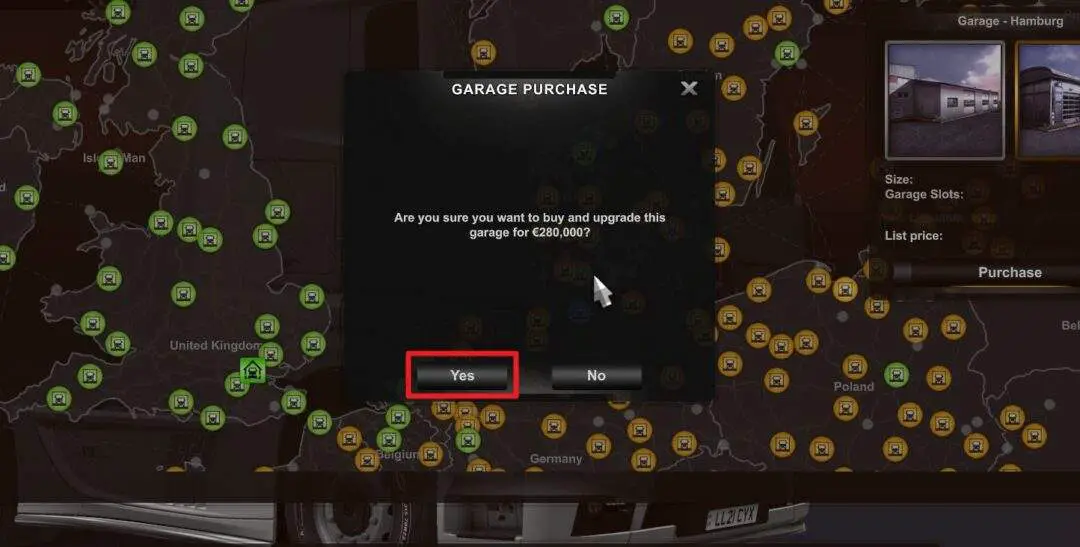 5. Now the garage is yours! You can start populating the garage with new trucks and drivers.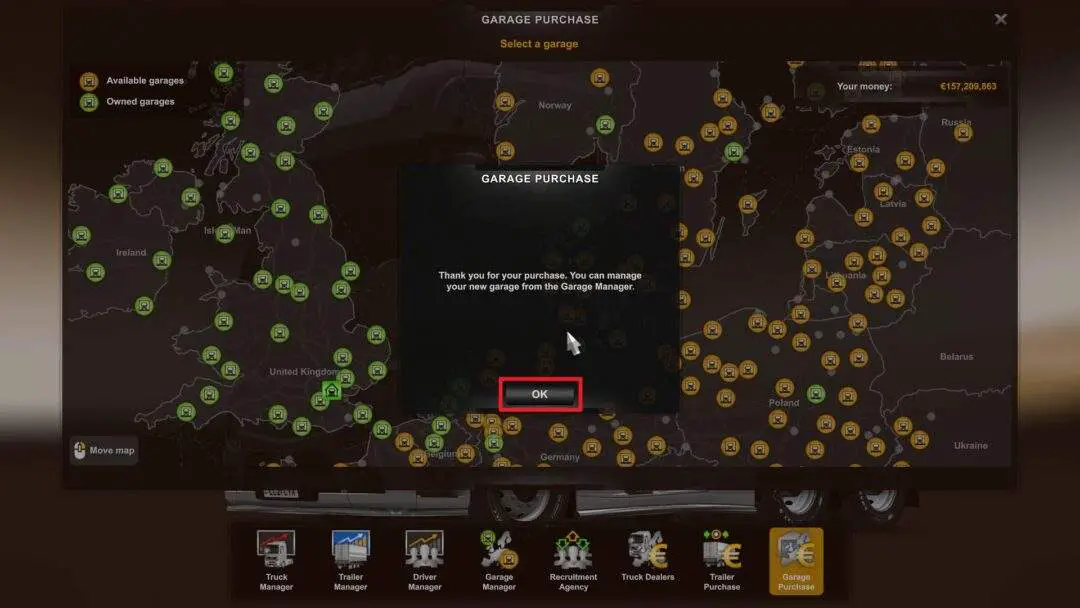 #2 Method two: Buying a new garage when you are visiting
If you happen to pass by a garage, feel free to purchase it by visiting the building. This method can come in handy when your character is sleepy and need somewhere to sleep ASAP. Here's how to buy the garage.
1. Open the World Map and find a garage icon (in green), and set it as your destination.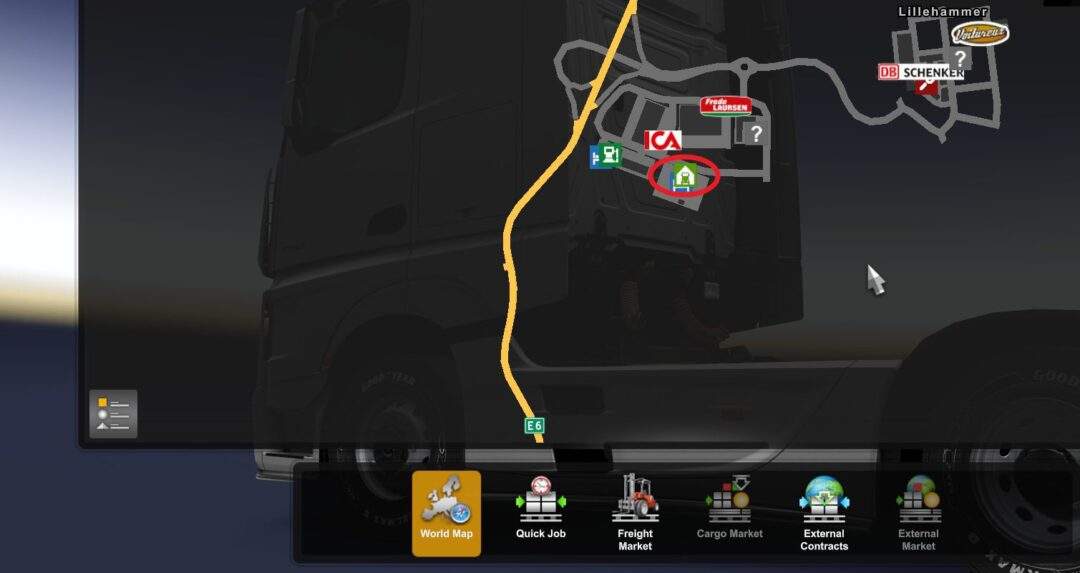 2. Once you arrive at the facility, place your truck on the Euro sign to start making a purchase.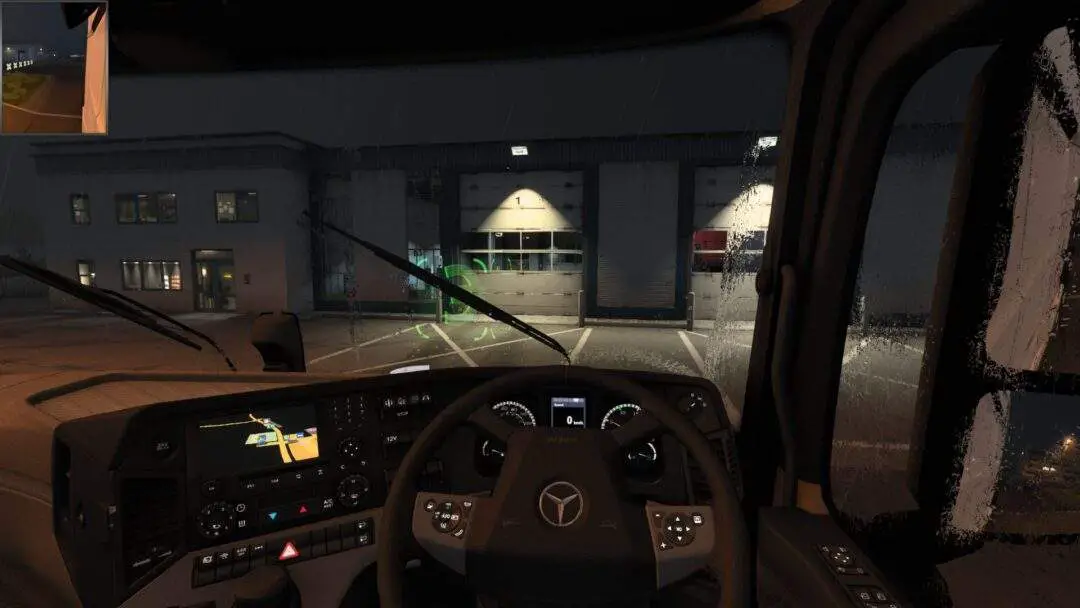 3. Press the Enter key and select Yes to confirm the purchase.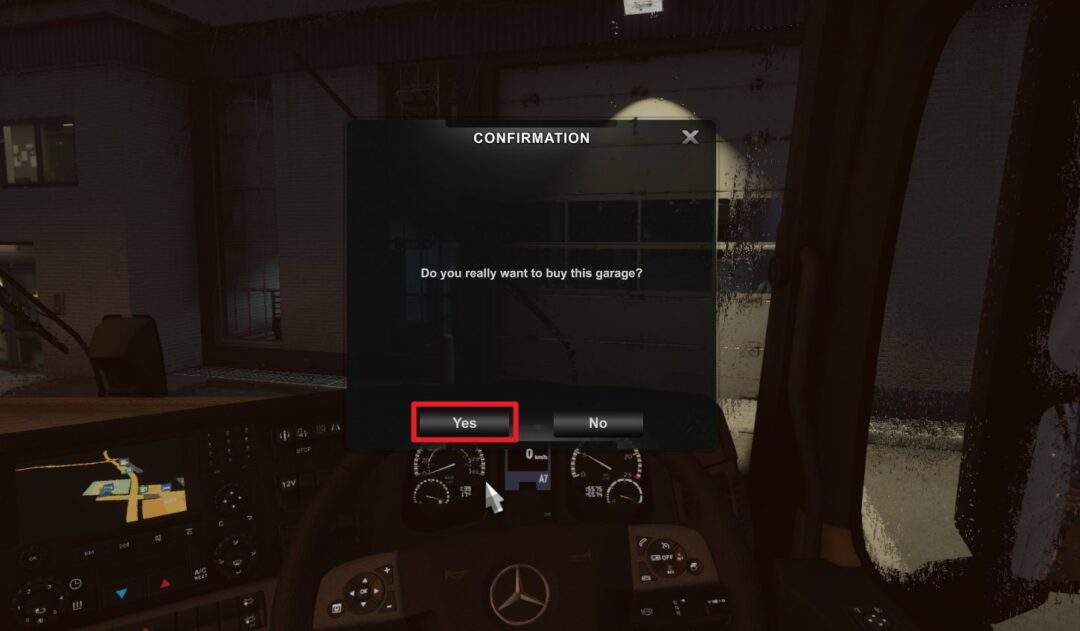 4. The garage has been acquired, and you can start utilizing it.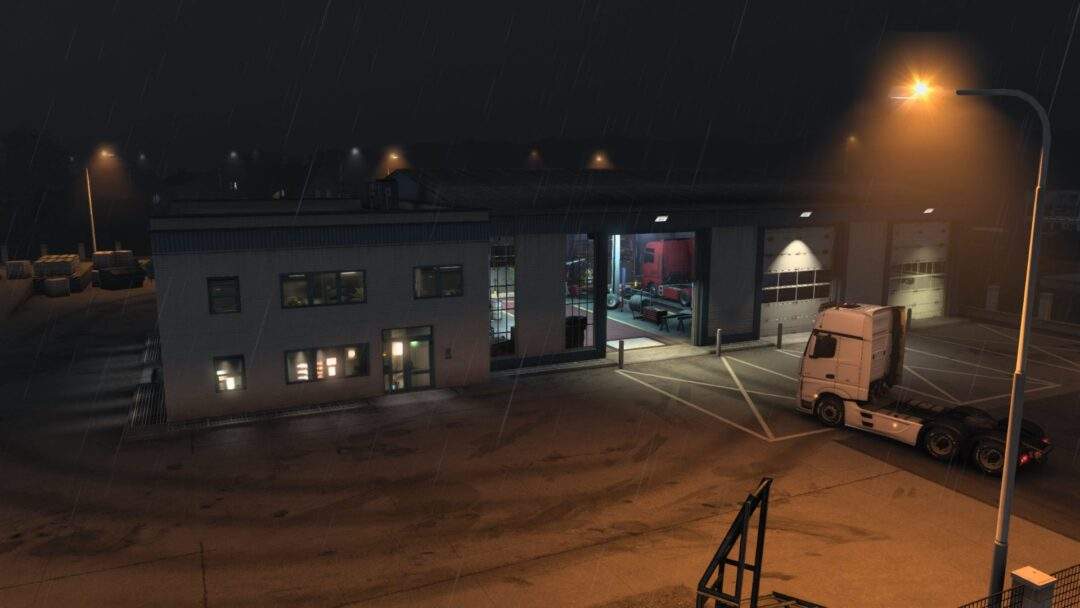 However, unlike the first method, here you can only buy a small version of the building. Additional slots require an upgrade. In the following guide, we are going to explore how to upgrade a Small garage to a Large one.
Upgrading a small garage
1. Go to the pause menu again and enter Garage manager.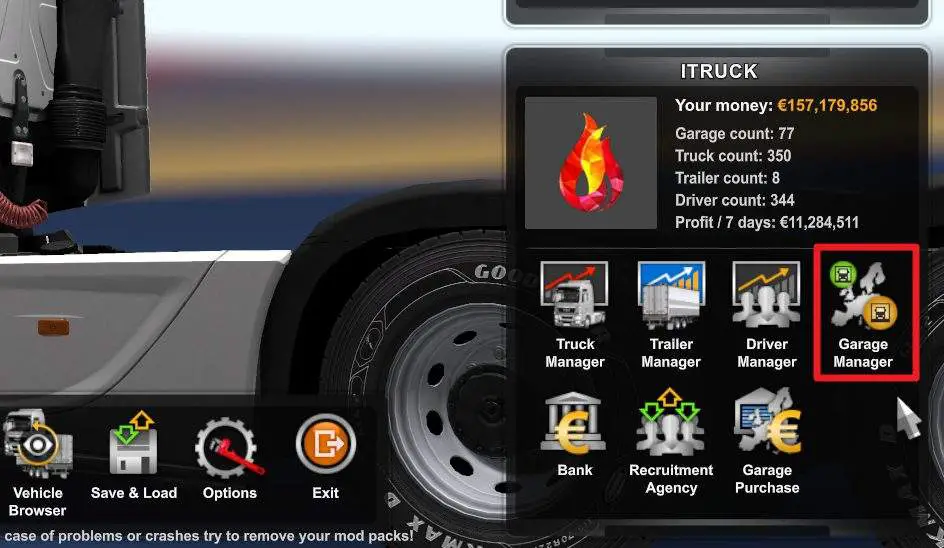 2. Select the garage you want to expand. Then, click the Upgrade button.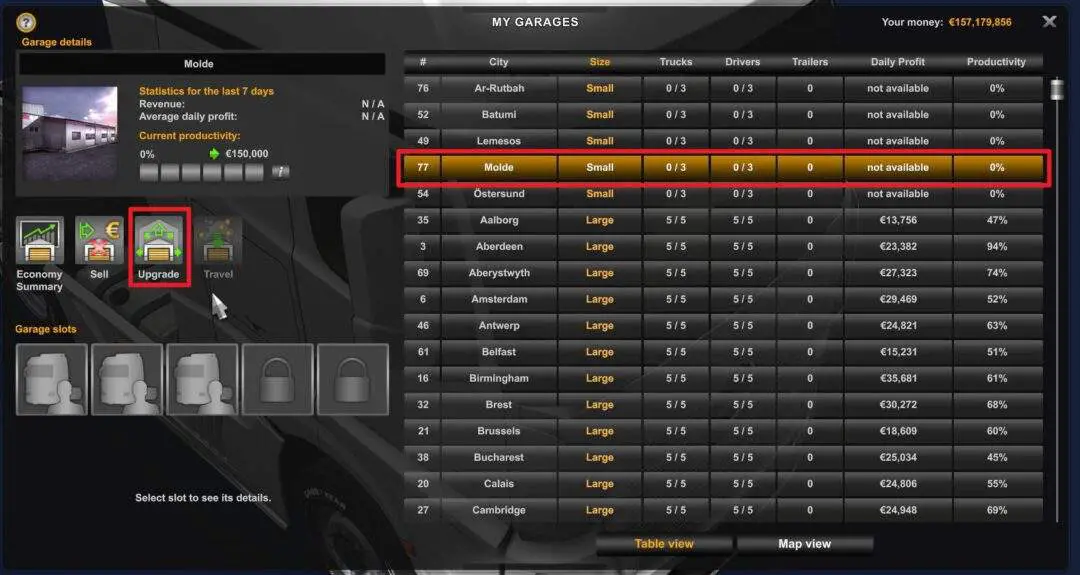 3. This upgrade is going to cost an extra €100.000. Click Yes to confirm.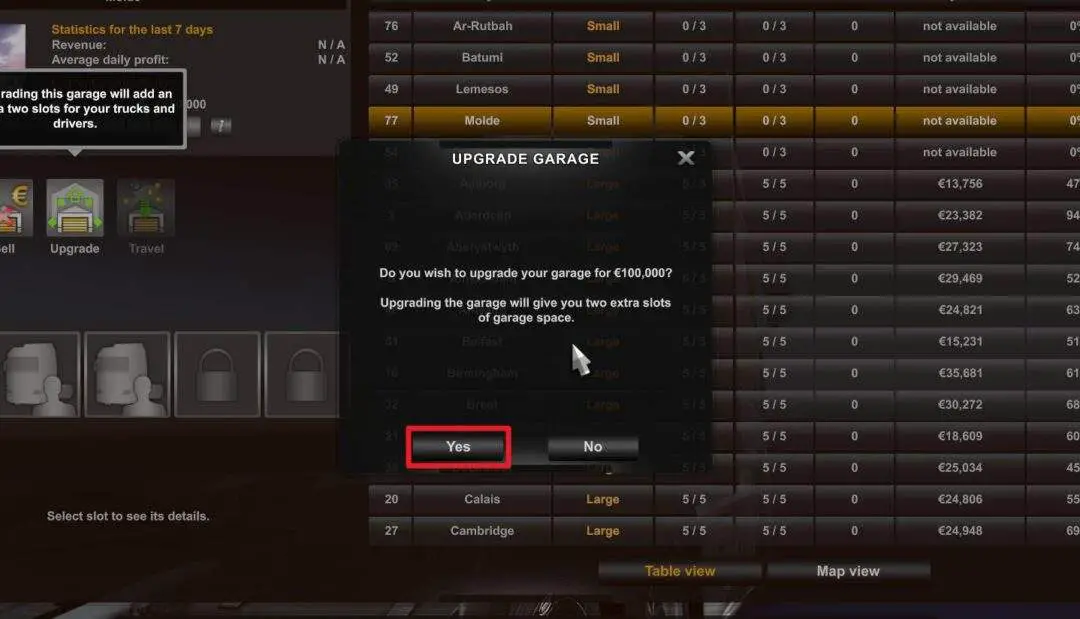 4. The garage has been upgraded and can now store up to five trucks.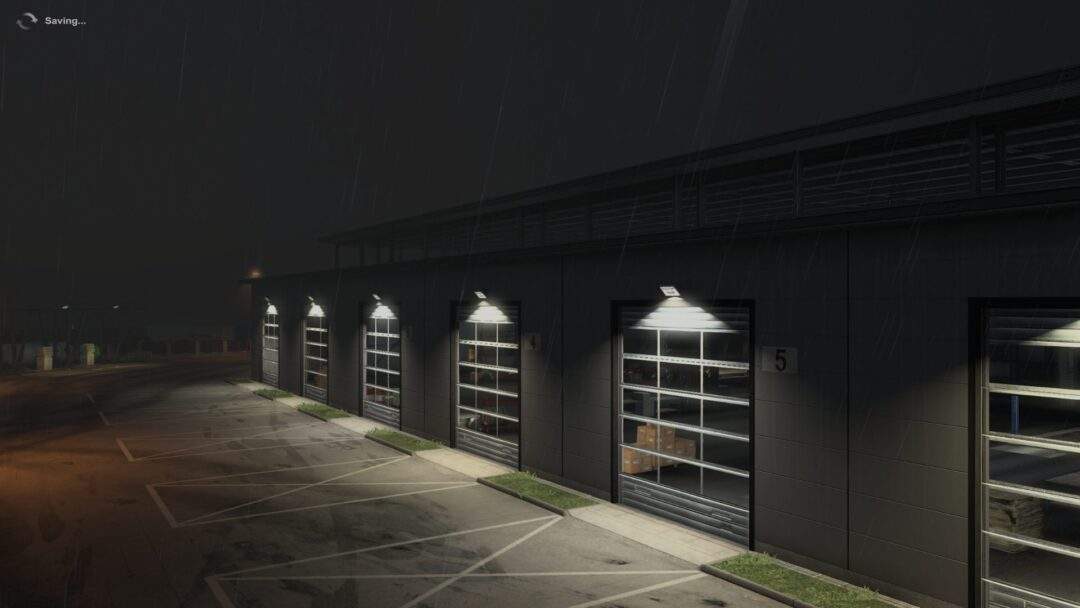 Owning more garages isn't only an obvious step to generate more income, but they can also be used as a fast travel gateway to another city instead of driving under the 90km/h limit for hours. Additionally, some garages in the game come with a gas station to refill your truck in case it's running out of juice.
Anyway, I hope this article helps you.