By default, your truck won't go any faster than 90km/h on Euro Truck Simulator 2. No matter how much you spent on the engine and performance, the speed just fall on that limit.
That's not your fault. The game itself limits your maximum speed to 90km/hour although most trucks can go above 130+km/hour quite easily.
Here is how to disable the limit so you can deliver your cargo (twice) faster.
How to disable 90km/h speed limit
1. Go to the pause menu, and select Options.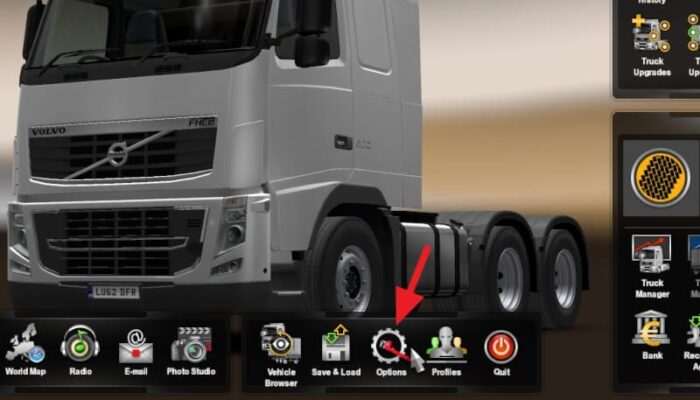 3. Select Gameplay.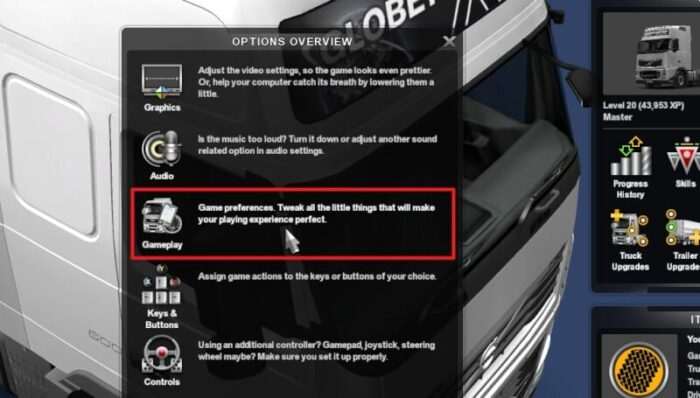 3. Disable check on the Truck speed limiter option.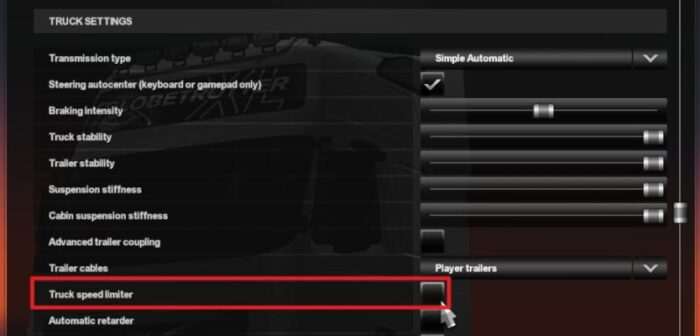 4. Go back to the game and you should be able to drive beyond the previous limit.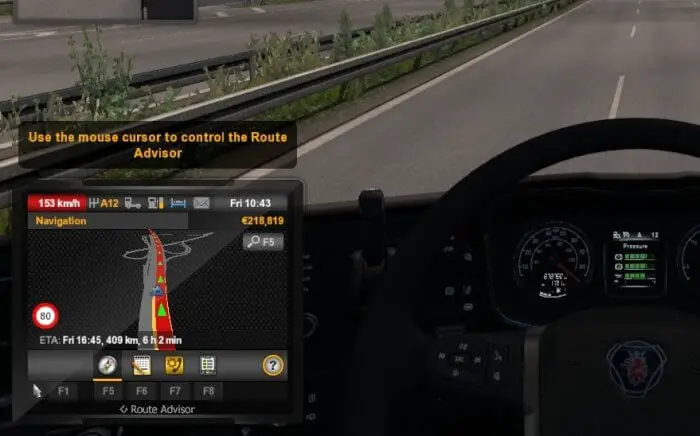 Be careful of the speed limit!
A fine for a speed limit violation is without a doubt, the most expensive penalty you can get when driving. I often got caught by speed cameras or patrol cars and had to pay somewhere between €2500 and €5000.
If you are not careful, you may have to pay more than the income you get after delivering the cargo. Not to mention that it can increase the probability of crashes with other vehicles, the truck tipping over when turning, and sometimes misses the exit.
How to trick the speed limit on ETS 2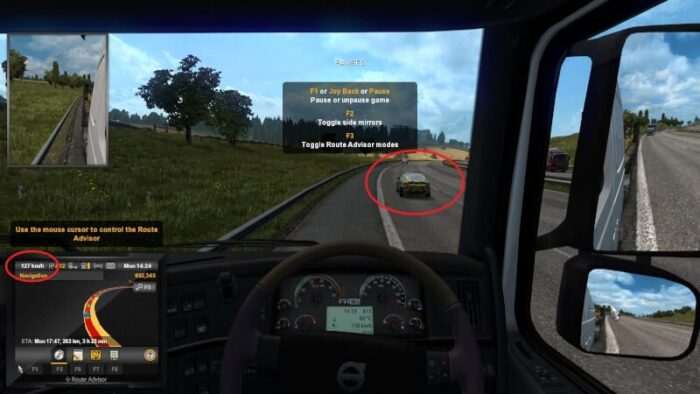 Look at the screenshot above. There's a police car, the truck is running at 127km/h, and weirdly enough, there's no speed limit sign, nor the speedometer turned into red.
How?
The answer is the shoulder lane.
I found that the shoulder is basically a free area where you can stop, drive backwards, drive the wrong way, or even go above the maximum speed limit and there's almost no consequences.
However, I still got the speeding violation ticket and had to pay "just" €200 instead of €5000. They also don't specify how fast I was driving and extremely rare to get that ticket.
Here are some tips when driving above the speed limit:
Keep your truck inside the shoulder as much as possible
Watch for the random event on the shoulder
Some shoulders are so narrow, use a normal lane instead
Install light bars, it helps you a lot when driving at high speed
Mind your speed, you still to do some maneuvers
If you towing a heavy cargo, it best to don't go too fast
Obey the speed limit on a sharp turn
Obey the speed limit in a city, there are a lot of speed traps
After all, ETS 2 is supposed to be a simulator game to mimic the real-world condition. Perhaps you only drive above the speed limit when absolutely necessary.