There are many cities in Euro Truck Simulator 2 (ETS2), each offers different landscape, character, and jobs. Some cities may provide higher paying jobs than another and this is hard to ignore, especially for newer players looking to get money fast.
But travelling between cities takes a ridiculous amount of time and fuel cost. Not to mention the wear and tear damage your truck has to suffer during the unproductive trip. Luckily, the game now has a fast travel feature that allows player to jump between cities instantly.
There are two types of quick travel in ETS2, each will land you on a Service center and personal Garage respectively. But both will let you move to another place in no time. However, there are a few requirements.
How to quick travel to another city
The new Quick Travel in ETS2 will bring you to a Service center in a select city. Before going this way, make sure you are not currently running a job and your truck is in its flawless state, not damaged. Additionally, you can only hop on a city you have visited before.
Here's how to use Quick Travel on ETS2.
1. Open the pause menu, then click Quick Travel.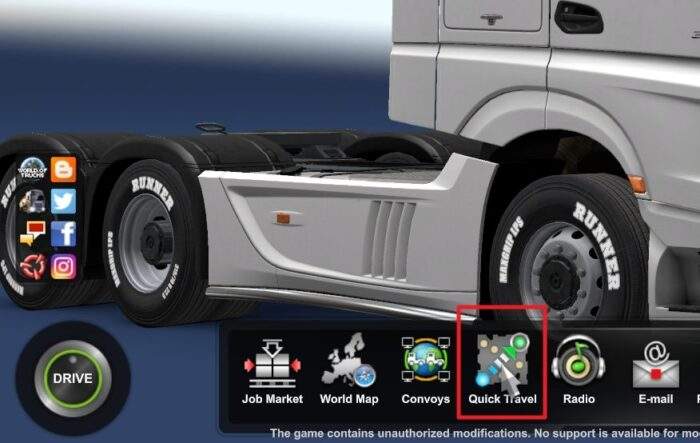 2. Next, select the city you want to go to. The game may show the travel cost, the farther away from your location, the more expensive it gets.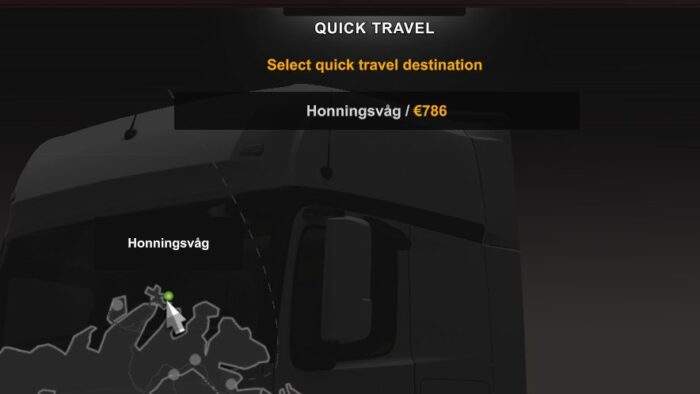 3. After a city is selected, click Confirm Quick Travel.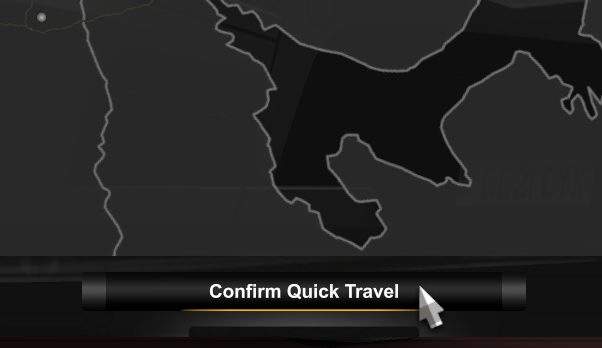 4. To confirm the travel, click OK.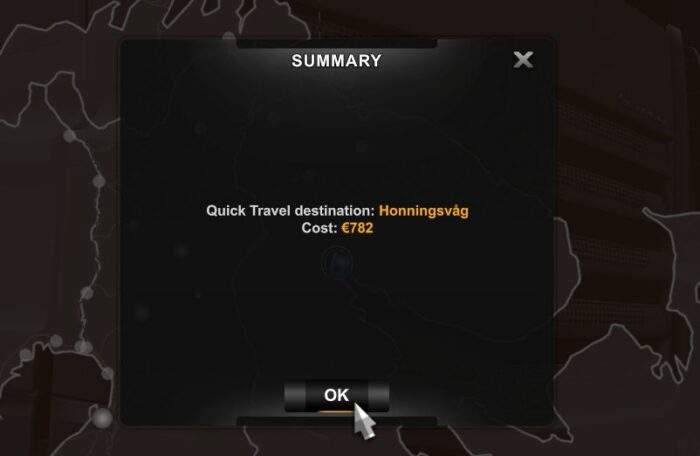 5. After a quick loading, you should be in the city's Service center. If the truck happens to carry a trailer, it would be brought together too.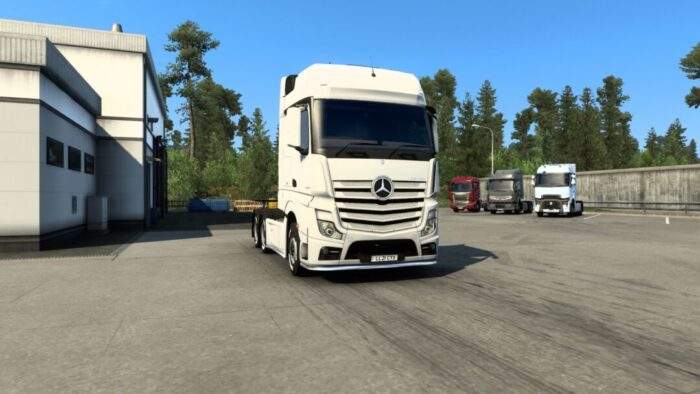 While the first method is ideal for the vast majority of quick travel needs, it can be mildly annoying as players cannot send the truck even if the damage level is very low.
If you want to visit one of your garages, the next quick travel method is many times better. Besides, you can still travel regardless of the damage level.
How to quick travel to your garage
The rule is still the same; you cannot use quick travel while still on the job but truck repair is not required. The only downside is you can only move to a garage you already own.
Here's how to perform quick travel to your garage.
1. Open the pause menu and then select Garage Manager.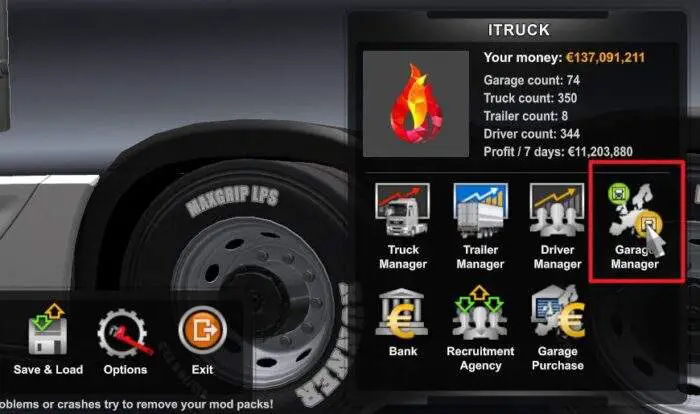 2. Select the city you want to visit. Then click Travel.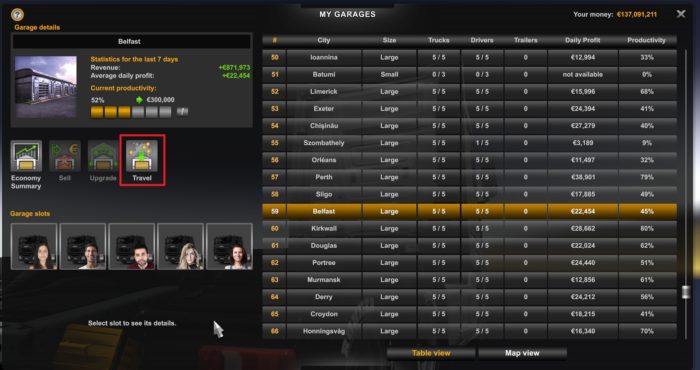 3. It will detail the travel cost. Click OK.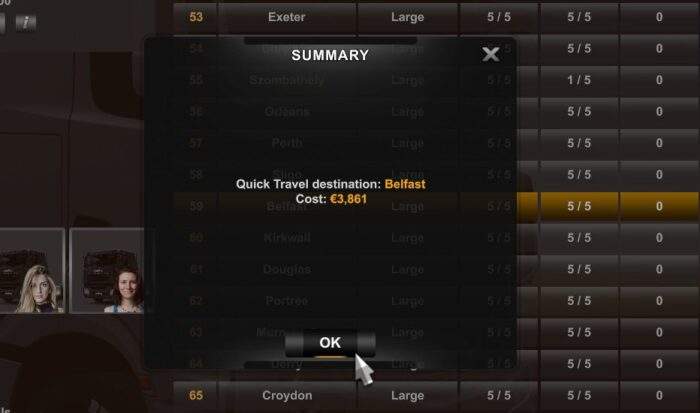 4. Now you are in front of your garage. Again, attached trailer would be brought together as well.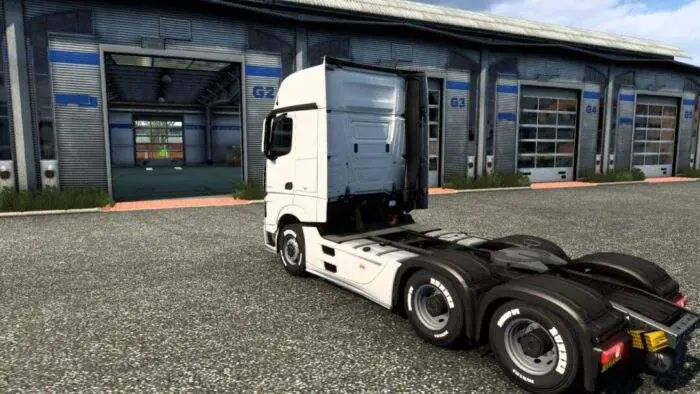 One popular motive for players traveling out is to get a higher-paying delivery. However, please be aware that even though the trip is instant from our perspective, it still takes in-game time.
Hence, make sure that the job you are aiming for is not on the verge of expiring before committing any quick travel journey.