The popular truck driver simulation game, Euro Truck Simulator 2, offers a wide range of trucking jobs for players to have fun with. Some involve a heavy load, while others challenge your endurance for long-distance shipping. But it's not always smooth sailing.
Sometimes you might feel tired and has no appetite to continue the job. Or you might find another job with more delightful pay. Either way, the game lets you cancel the current job without manually towing the cargo back to the company's origin.
This article will show you two ways to cancel a job in ETS2.
Note: The cancelation fee will cost you EUR 12.000 in-game currency. While it may not sound much for high-level players, this penalty can be detrimental for new players.
How to cancel a job in ETS2
1. Stop your truck and press the Esc key or Start button for the controller to open the pause menu.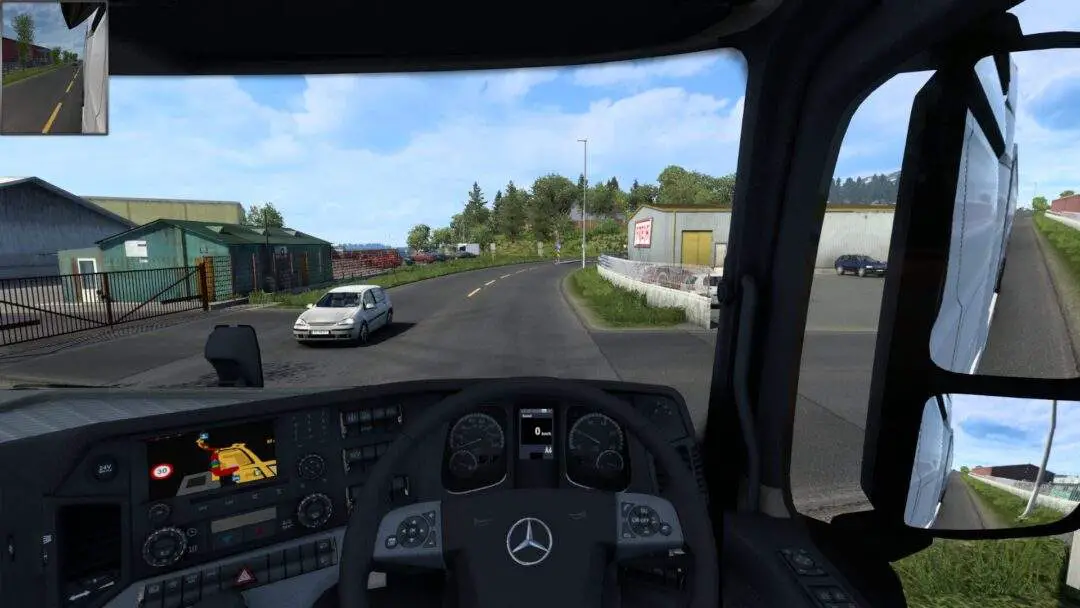 2. Now, click the job name on the upper left corner of the screen.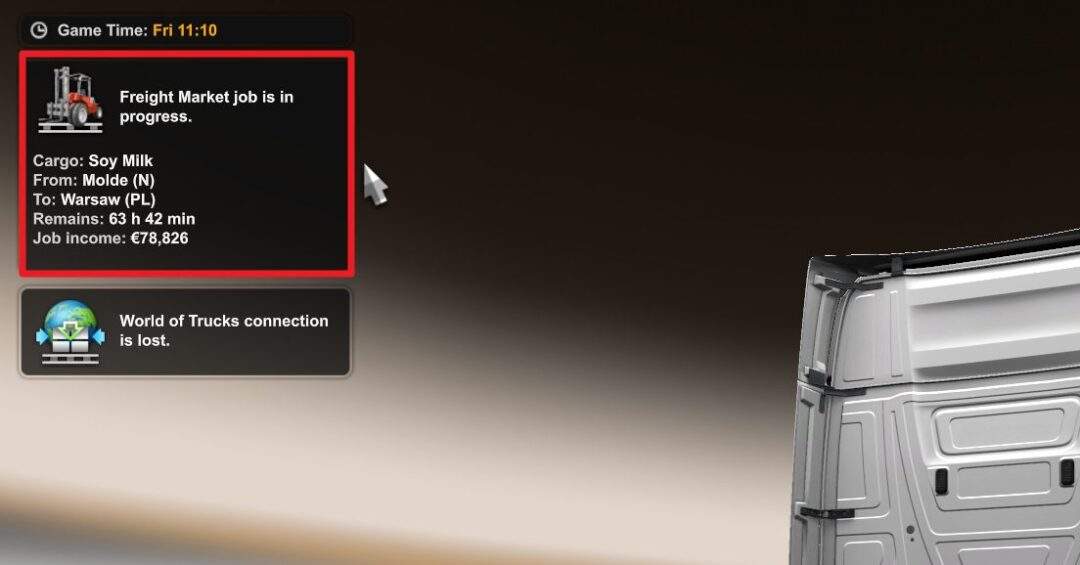 3. Click the Abandon button.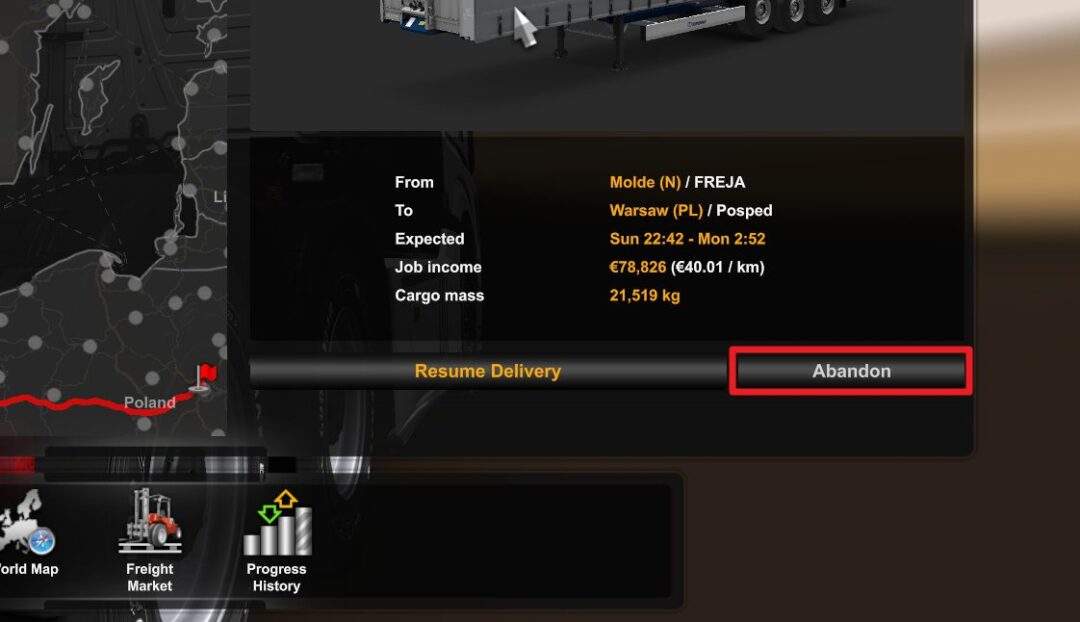 4. To confirm the action, hit Yes.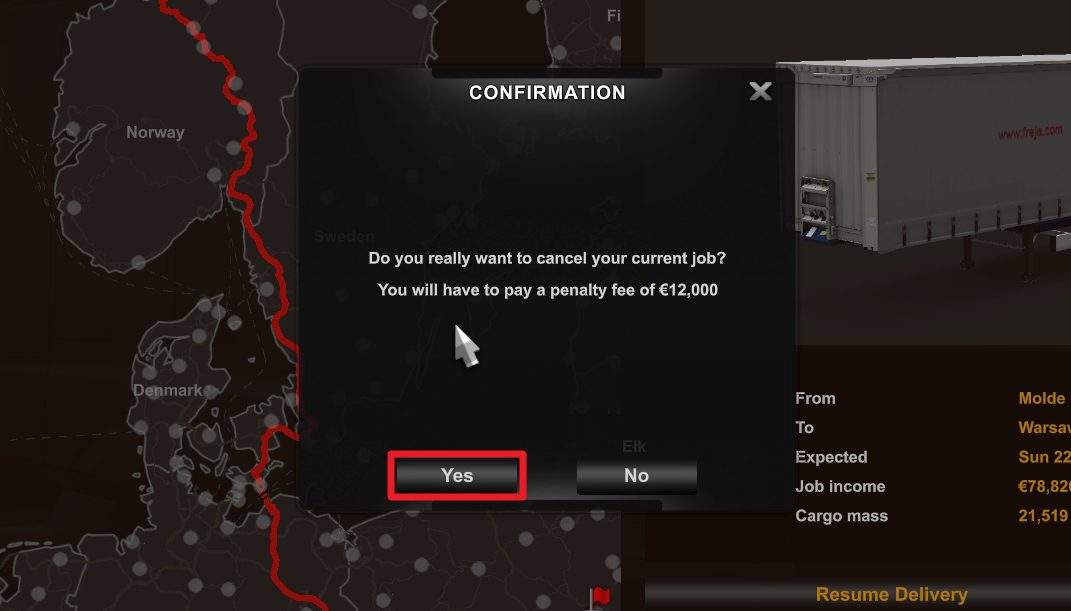 5. Your driver is no longer on the job, and the freight is removed.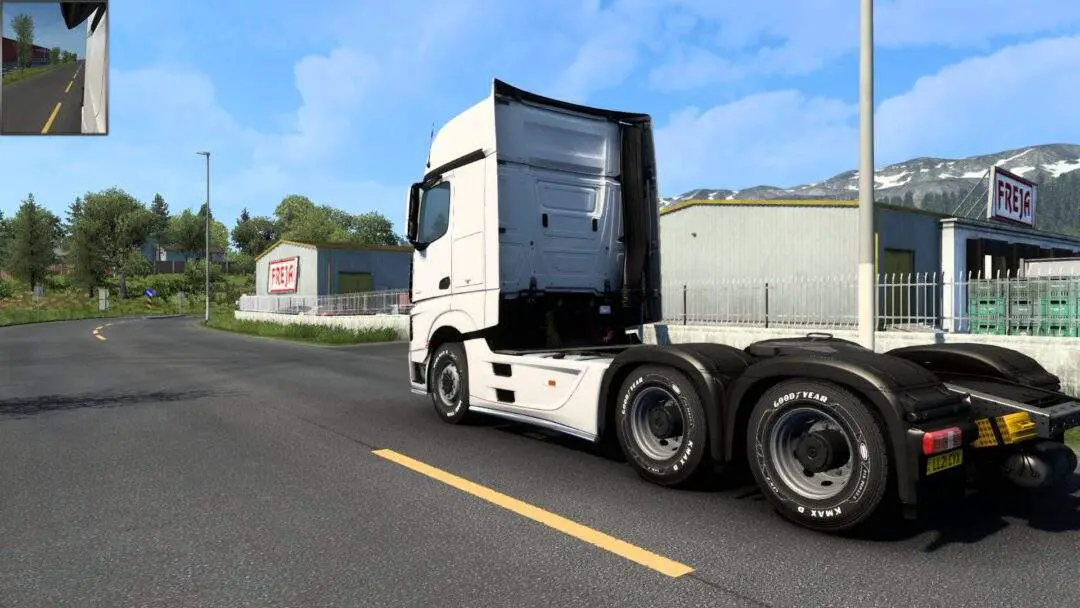 6. Alternatively, you can also cancel the job right from the navigation menu (Route Advisor) on the screen. Hit the F6 key on the keyboard and click Cancel current job.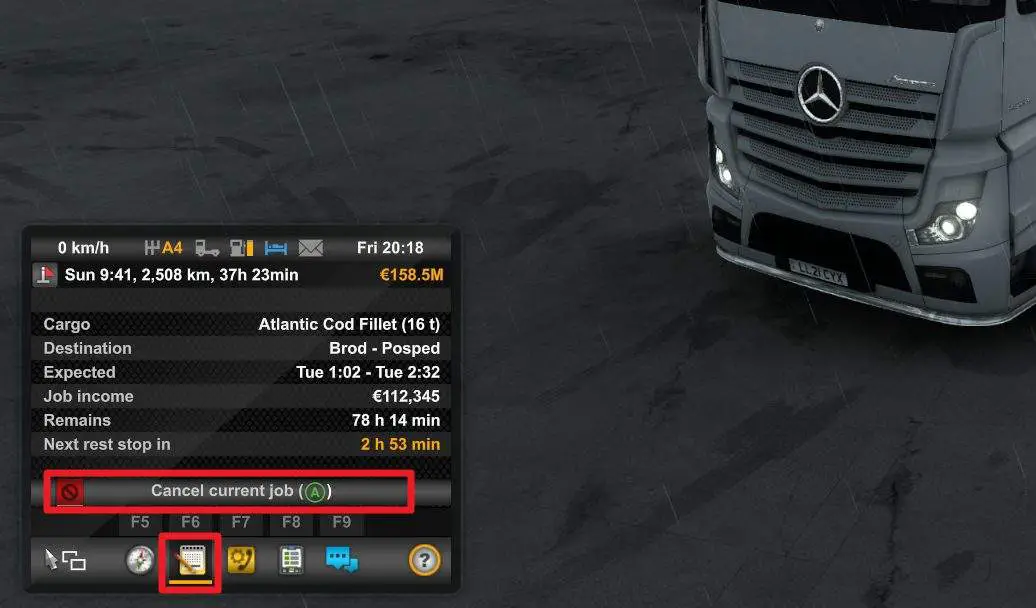 Interesting facts
Here are some trivia that may be helpful regarding this topic.
1. Whether you are just started delivering or are just a few meters away from completion, the cancelation fee remains the same.
2. However, the cost was EUR 10.000 in the past. So, don't be surprised if the newer versions inflate the figure.
3. The cancelation will cost an hour of in-game time which reduces the driver time on that day.
Anyway, if you are just getting started, I encouraged you to remove the 90km/h limit that the game imposes so you can finish the job faster and get paid to expand your trucking business.
FAQ
How do you quit a job in Euro Truck Simulator 2?
To quit a delivery job, go to the pause menu, click the job name on the top left corner of the screen, click "Abandon", and hit "Yes". You will be immediately freed from the job.
How do you restart a job in Euro Truck Simulator 2?
Currently, there is no option for restarting the job. The closest you can do is reload the autosave data that may be recorded right before you started the job. Then, you may trigger the job to start all over again.
How do I reset my position in ETS2?
Unfortunately, if you screw up your truck position in ETS2, there is no simple button to rest the vehicle. Your only option is either reload the newest autosave before the crash or call a towing service by pressing the "F7" key which will cost in-game time and money.