Named after the no-phone policy during an aircraft flight, the airplane mode made its way into mobile devices such as smartphones, tablets, and notebooks. This mode would instantly turn off all wireless communication to prevent interference with other, more important communication devices on an airplane.
A typical Windows tablet or laptop might have Bluetooth and WiFi running all the time to support its function. However, if you want to turn them off quickly, Windows 10 has a one-click button to do just that.
Here are a few ways you can enable or disable Airplane Mode on your Windows 10 device.
Airplane mode from Action Center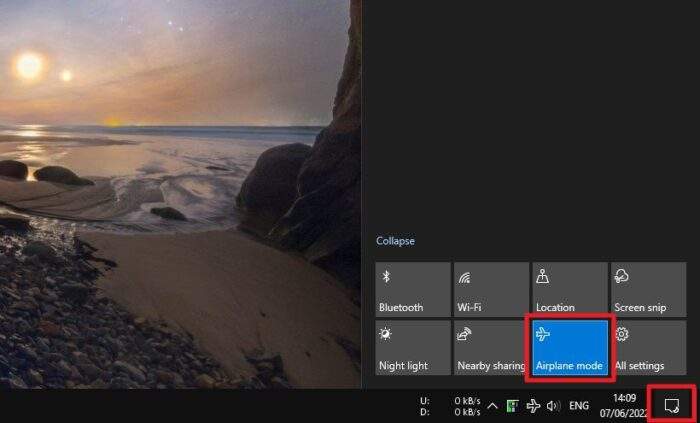 Click the Action Center icon on the right corner of the Taskbar, and hit Airplane mode to turn it on or off.
Airplane mode from WiFi icon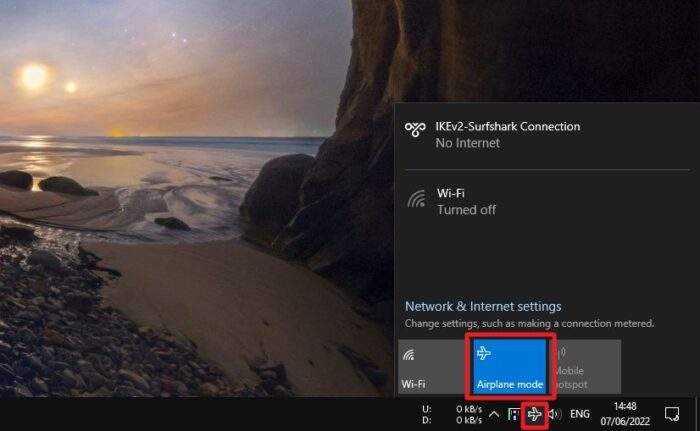 You can also control the airplane mode via the WiFi icon. When enabled, the airplane mode would instantly switch off both Bluetooth and WiFi.
Airplane mode on Windows Settings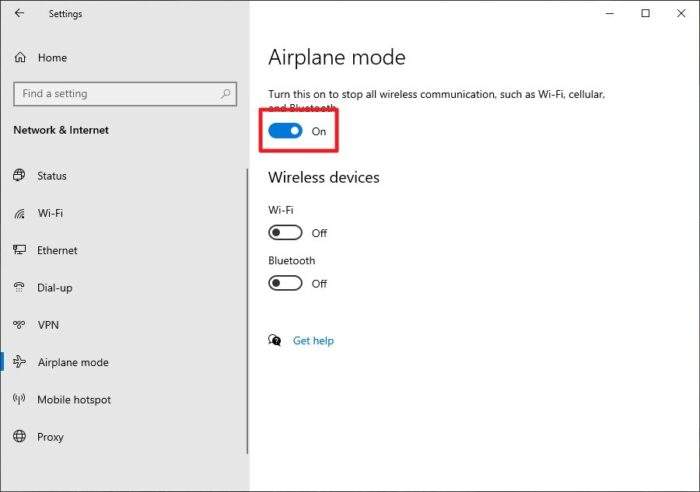 If you are a fan of managing everything from Windows Settings, airplane mode is also accessible from there. Just go to Start > Settings > Network & Internet > Airplane mode > On/Off.
Important: When disabling the airplane mode, Bluetooth and WiFi will be turned back on. But be patient as this process may take quite some time.
If you want to stay productive even when the internet is not available, consider preparing your working material beforehand like downloading a web page as PDF or enabling offline document editing on Google Docs.