Do you ever have trouble finding the saved WiFi password on your Chromebook? Well, this problem is not exactly unique. Google has been so strict when it comes to WiFi passwords. In fact, so far, the only way to recover the WiFi password is through the Developer Mode, which is not quite user-friendly and may break things if used incorrectly.
Fortunately, there is an alternative way that is less intrusive and yields an accurate result every time. You don't have to deal with anything overly technical, you don't have to install a third-party app, and it can be done in less than two minutes.
Alright, without further ado, I'm going to explain to you a few steps on how to see the WiFi password on Chromebook without developer mode. This guide can be applied to virtually any version of ChromeOS.
How to find saved WiFi password on Chromebook without developer mode
Before we start, make sure your Chromebook is ever connected to the network and never "Forget" the password. Additionally, make sure that Chromebook is synced. With that said, let's get started!
1. Open the Launcher menu and go to Settings.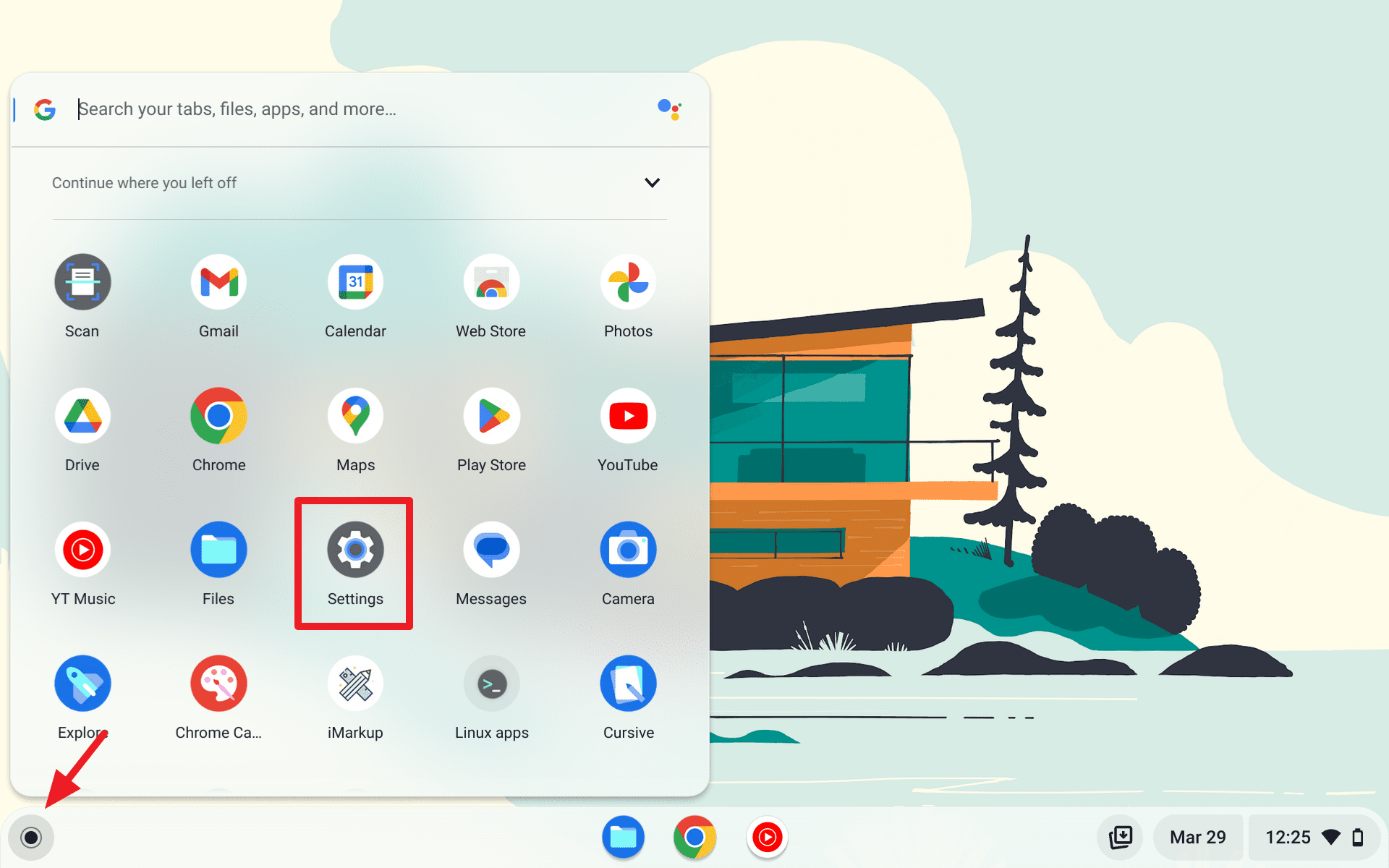 2. Under the Network, click the Wi-Fi menu.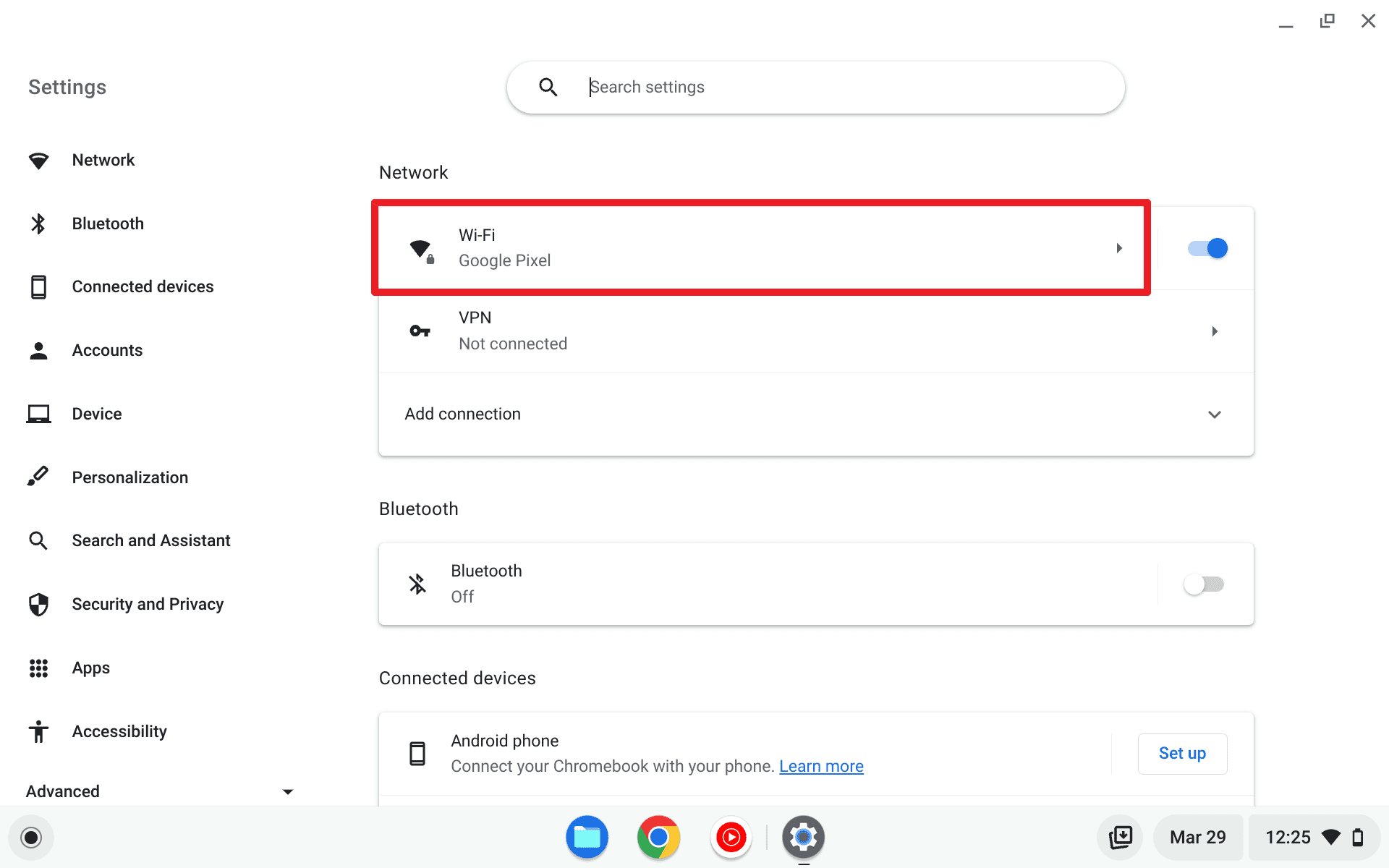 3. Click on the WiFi name you want to see its password.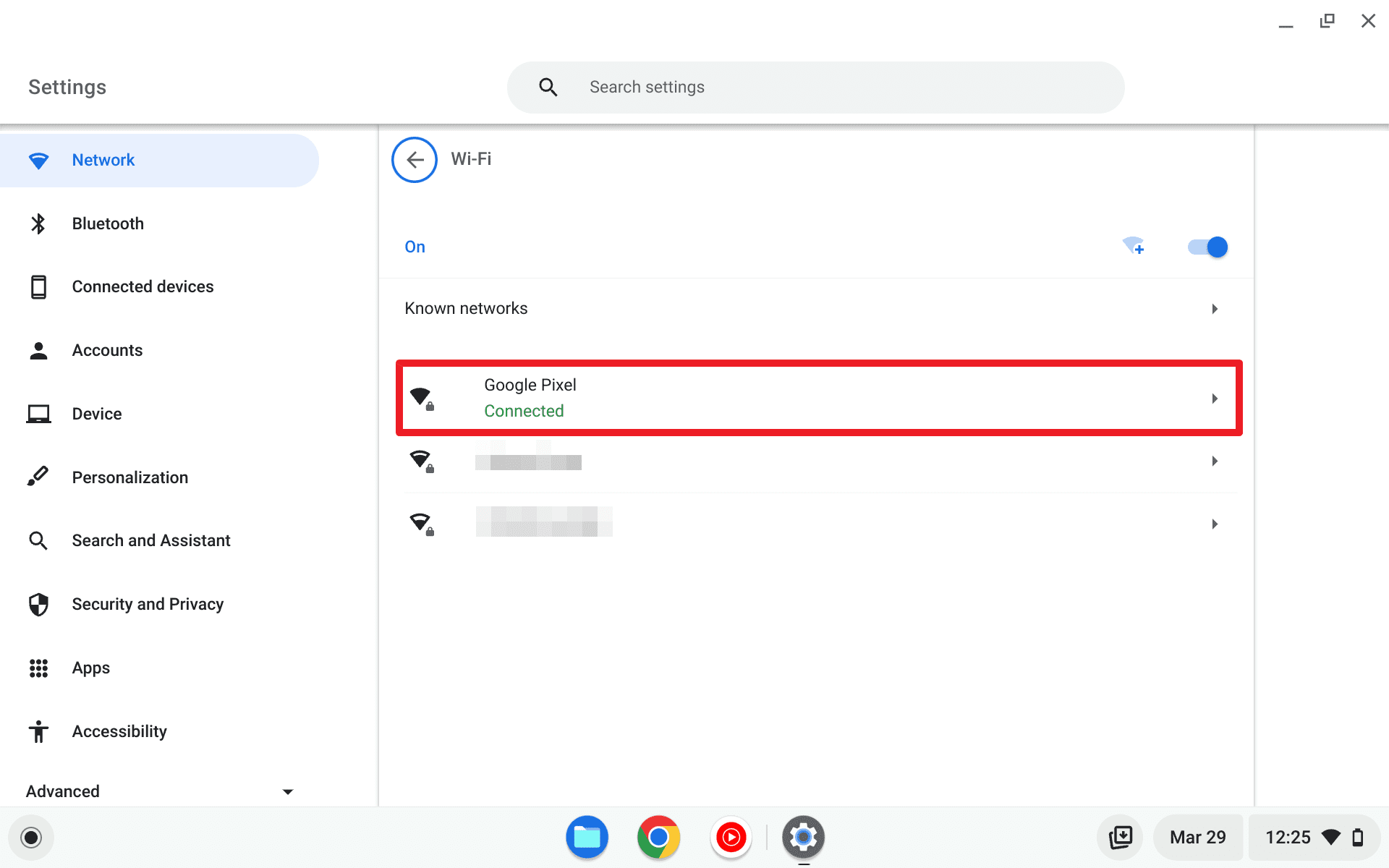 4. Select the WiFi name, right-click on it, and click Copy.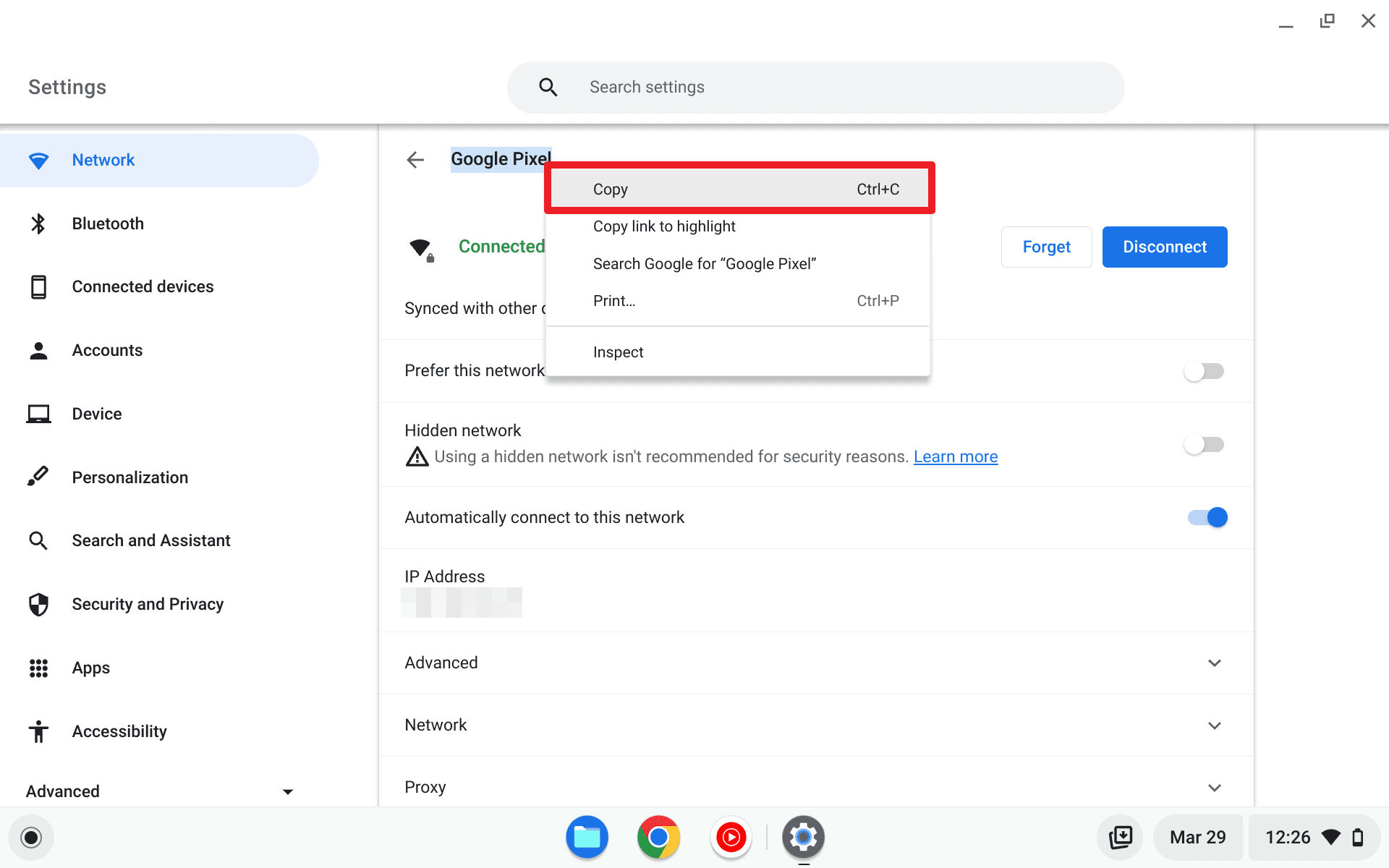 5. Now, open the Launcher menu again and go to Chrome.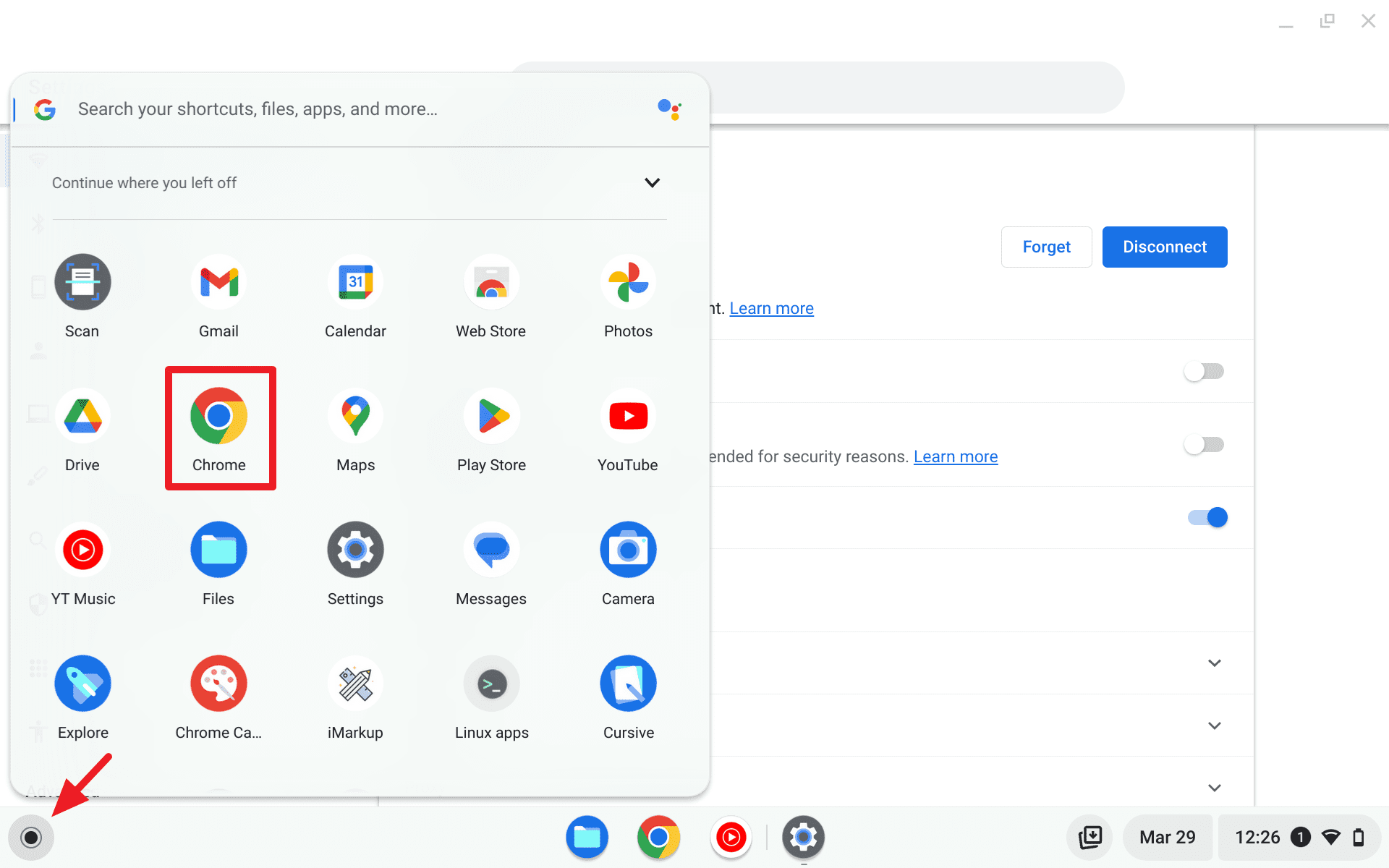 6. Visit the Hex Encode website.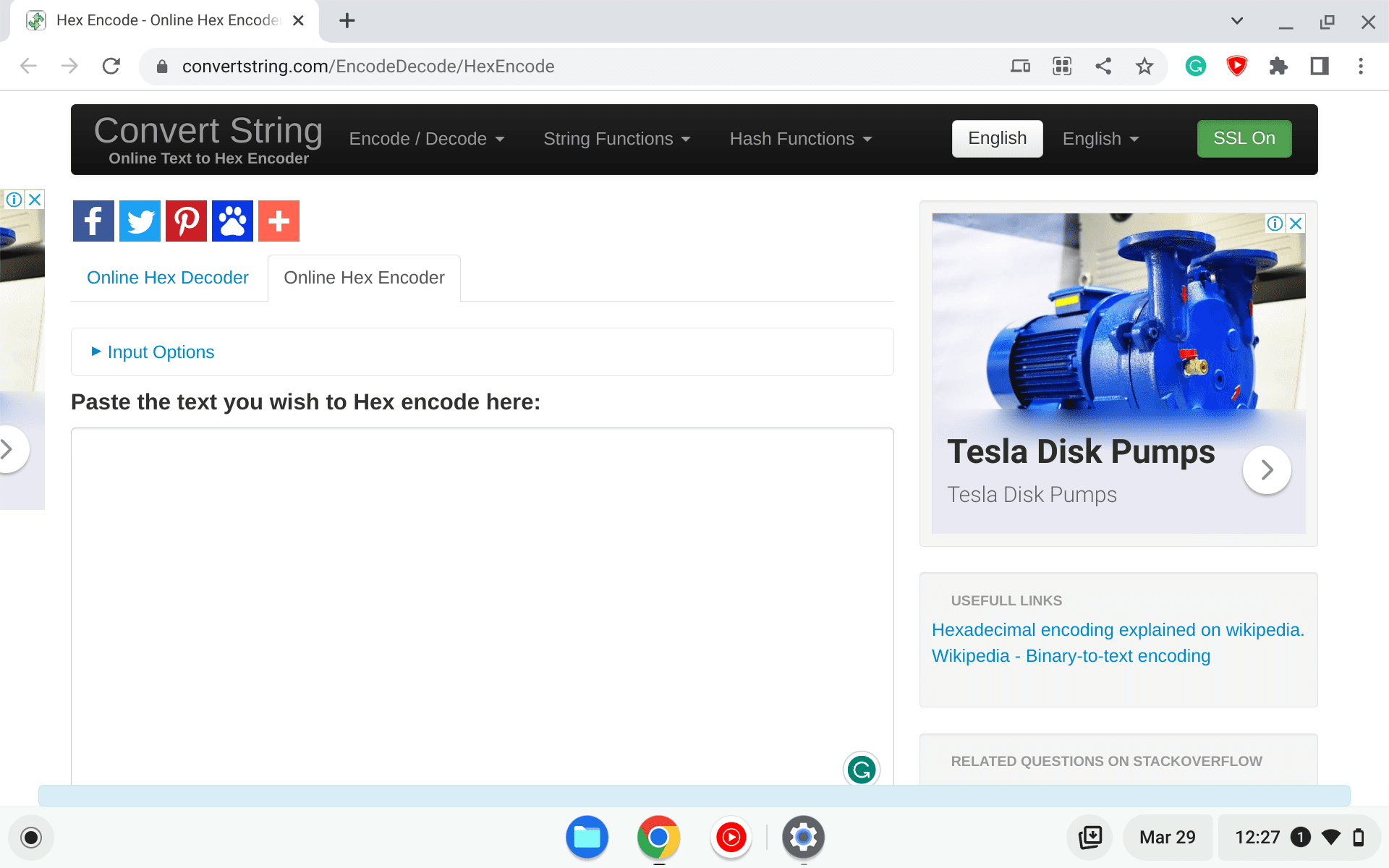 7. Paste (Ctrl+V) the WiFi name on the text area and hit Hex Encode!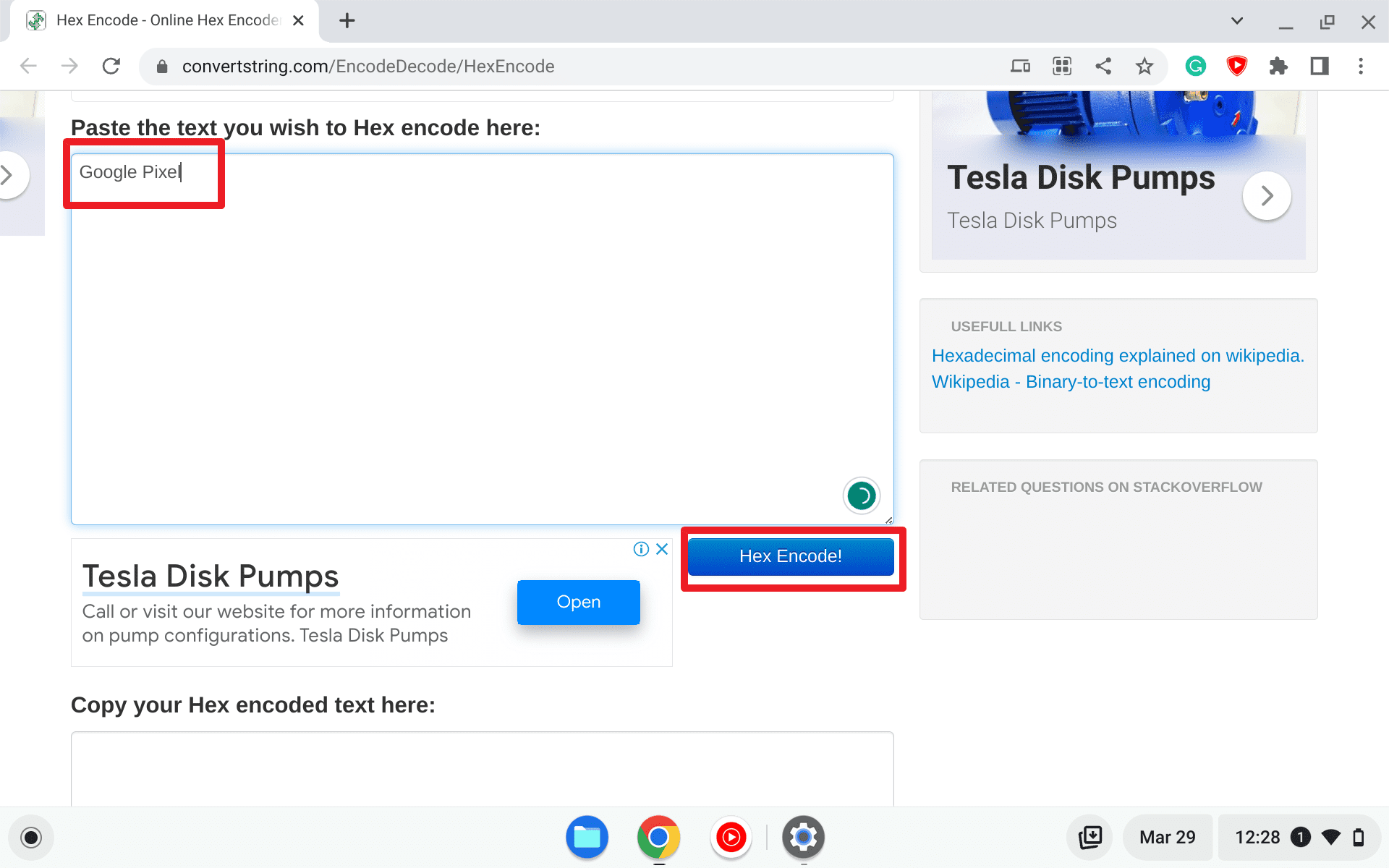 8. Then, on the text area below that, Copy the encoded text.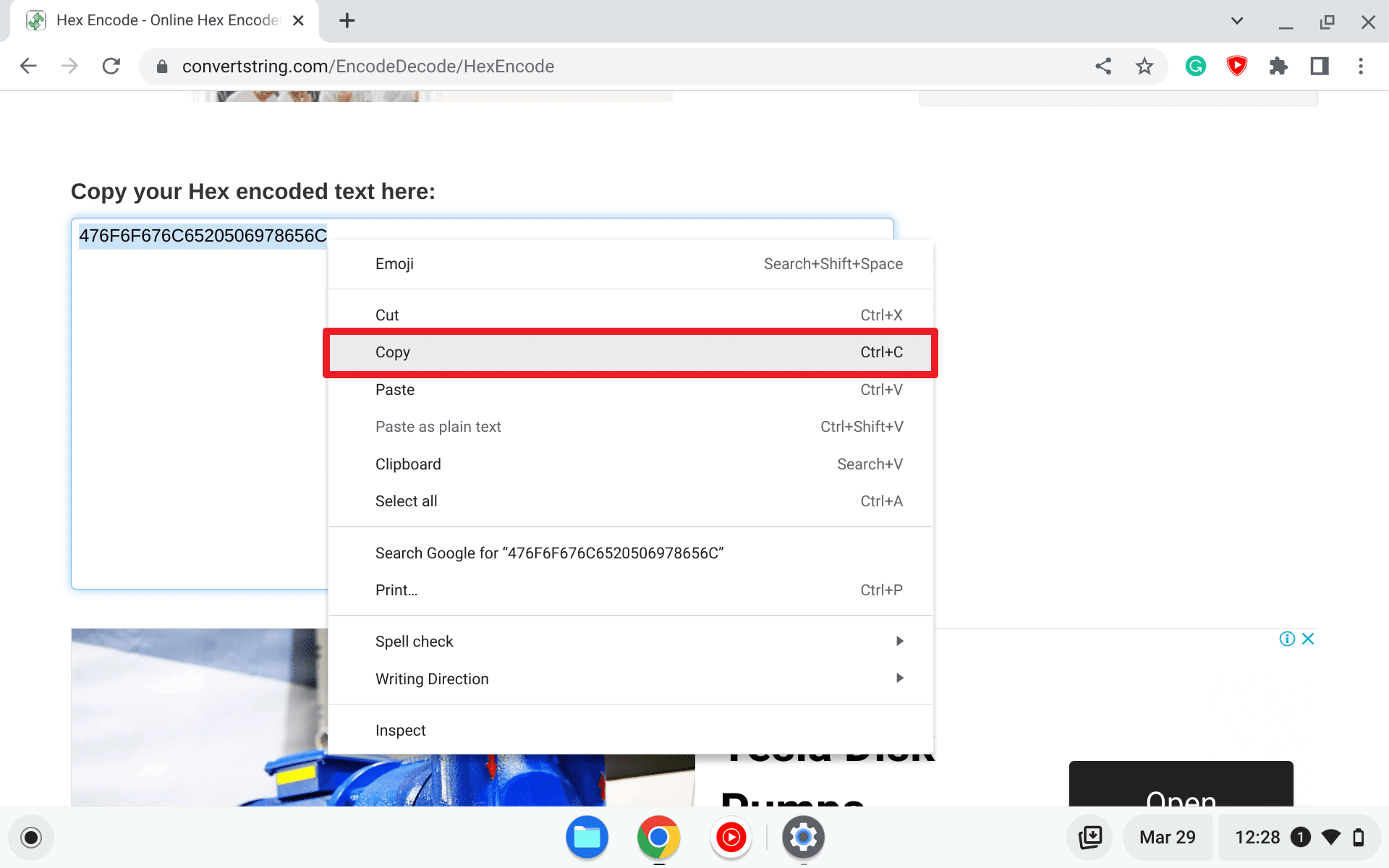 9. Open a new tab on Chrome. Type chrome://sync-internals/ and hit Enter.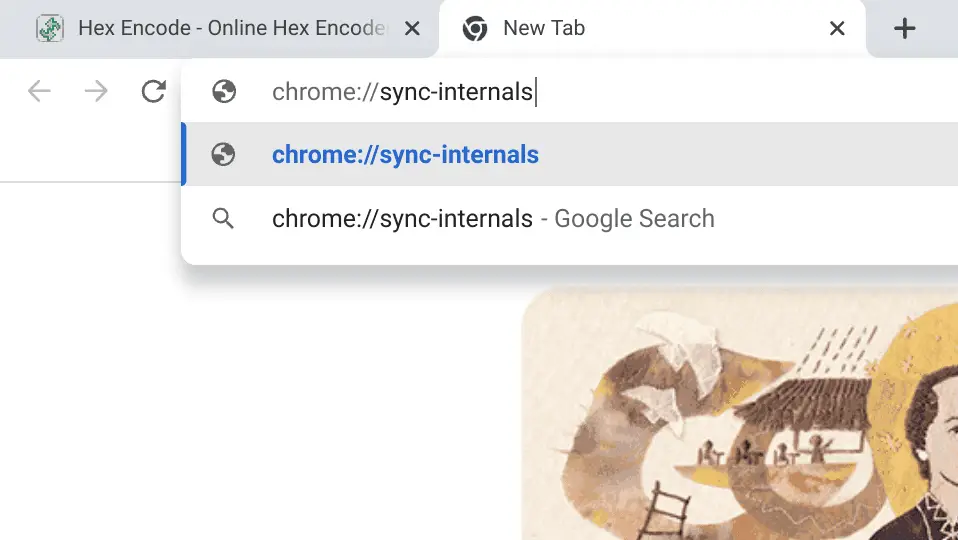 10. Go to the Search tab. Paste the encoded text you just copied and click the Search button.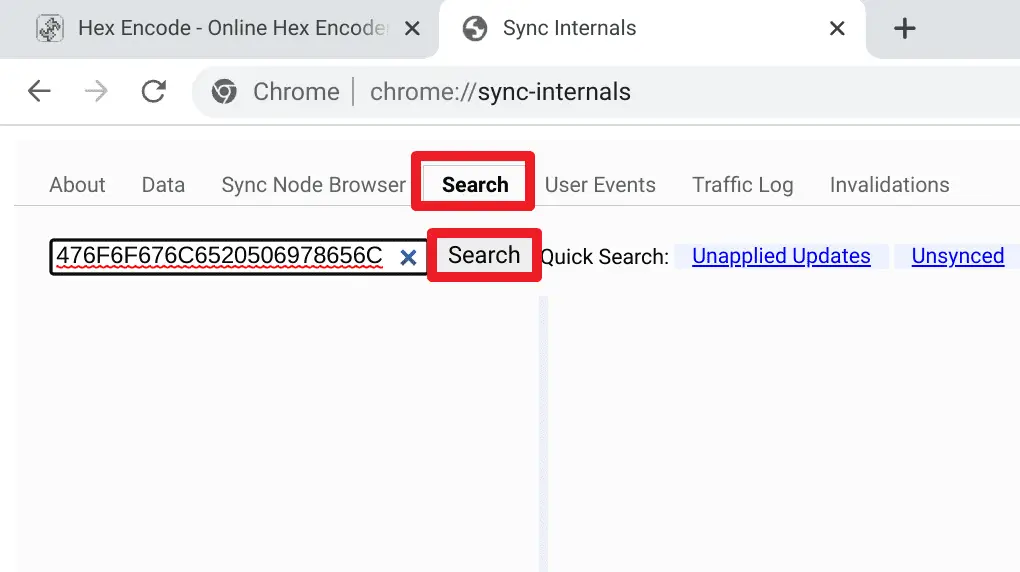 11. Click on the result that matches the encoded text. You should see a bunch of metadata where the WiFi password is stored.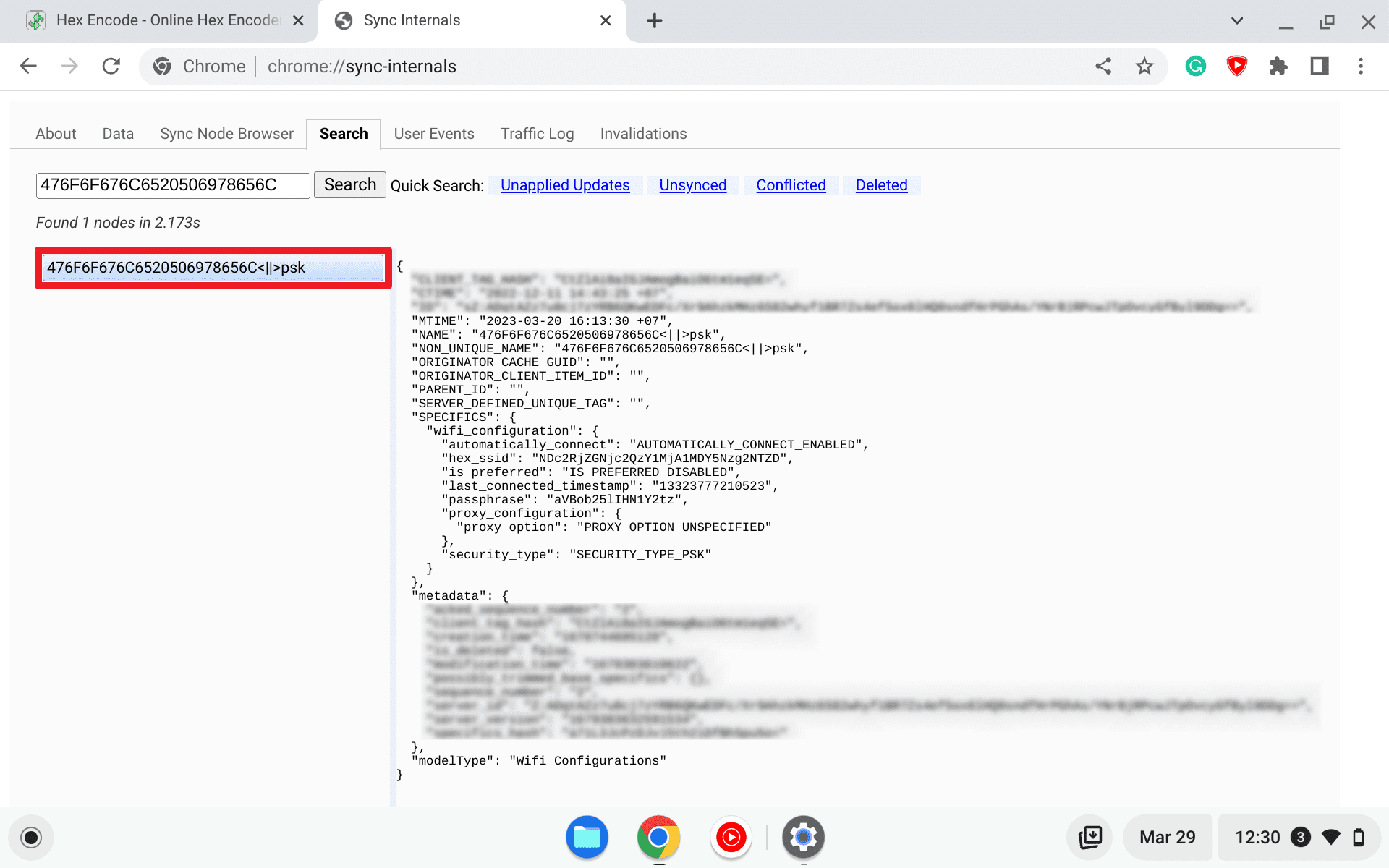 12. Find "passphrase": and Copy the code. Be sure not to include quotation marks.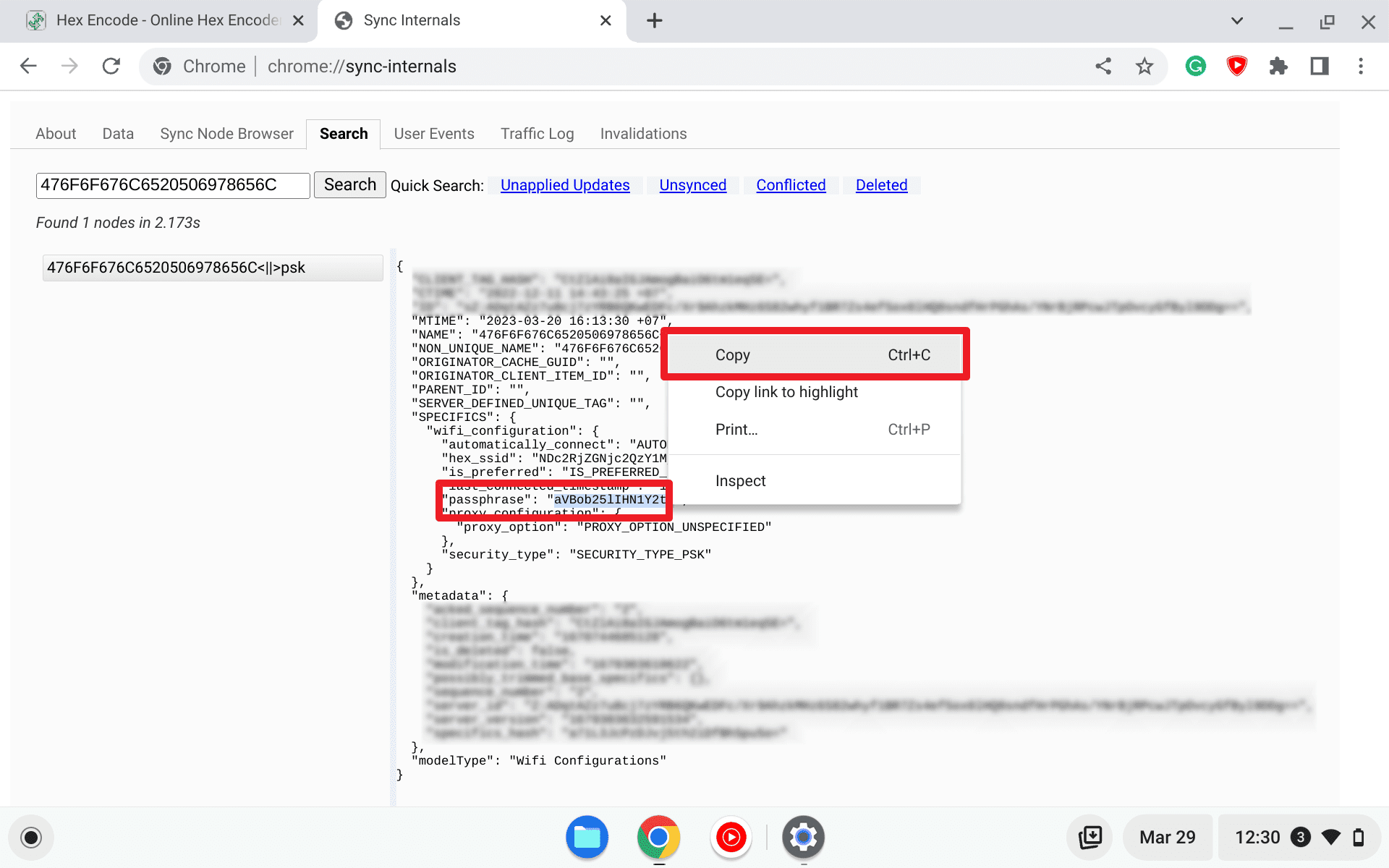 13. Now, open a new tab and visit Base64 Decoder.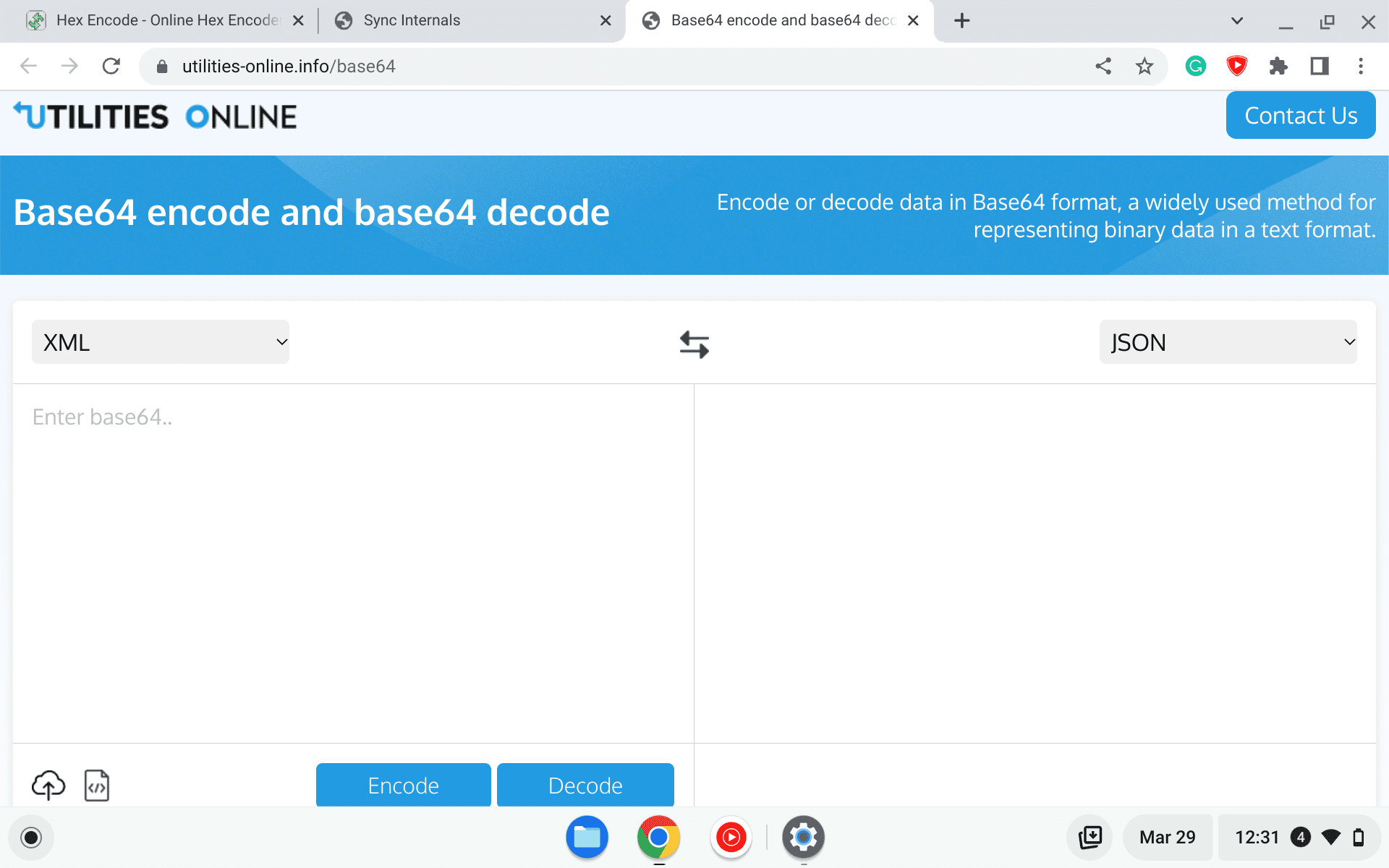 14. Paste the passphrase and click Decode.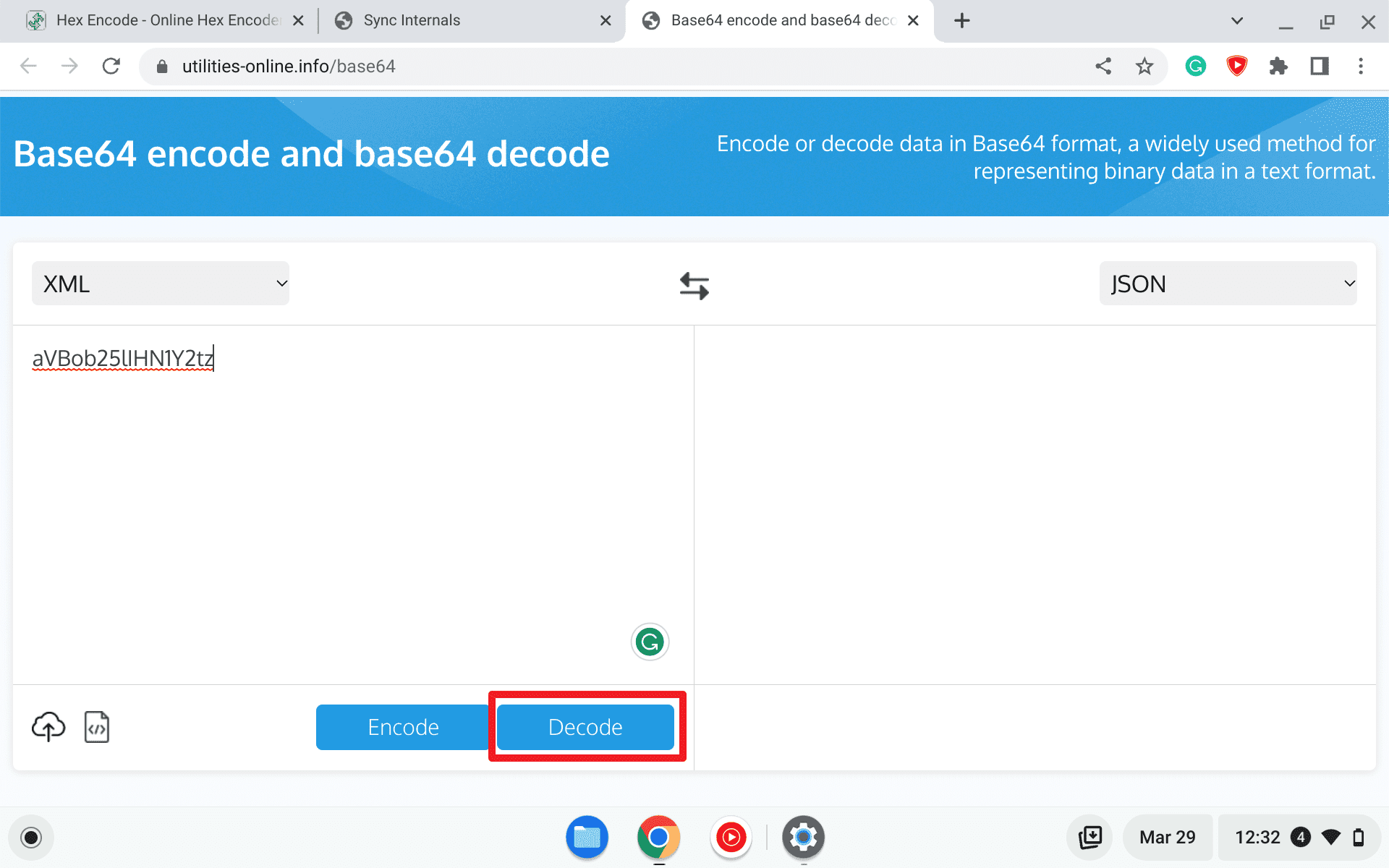 15. Voila! You have uncover the saved WiFi password on your Chromebook.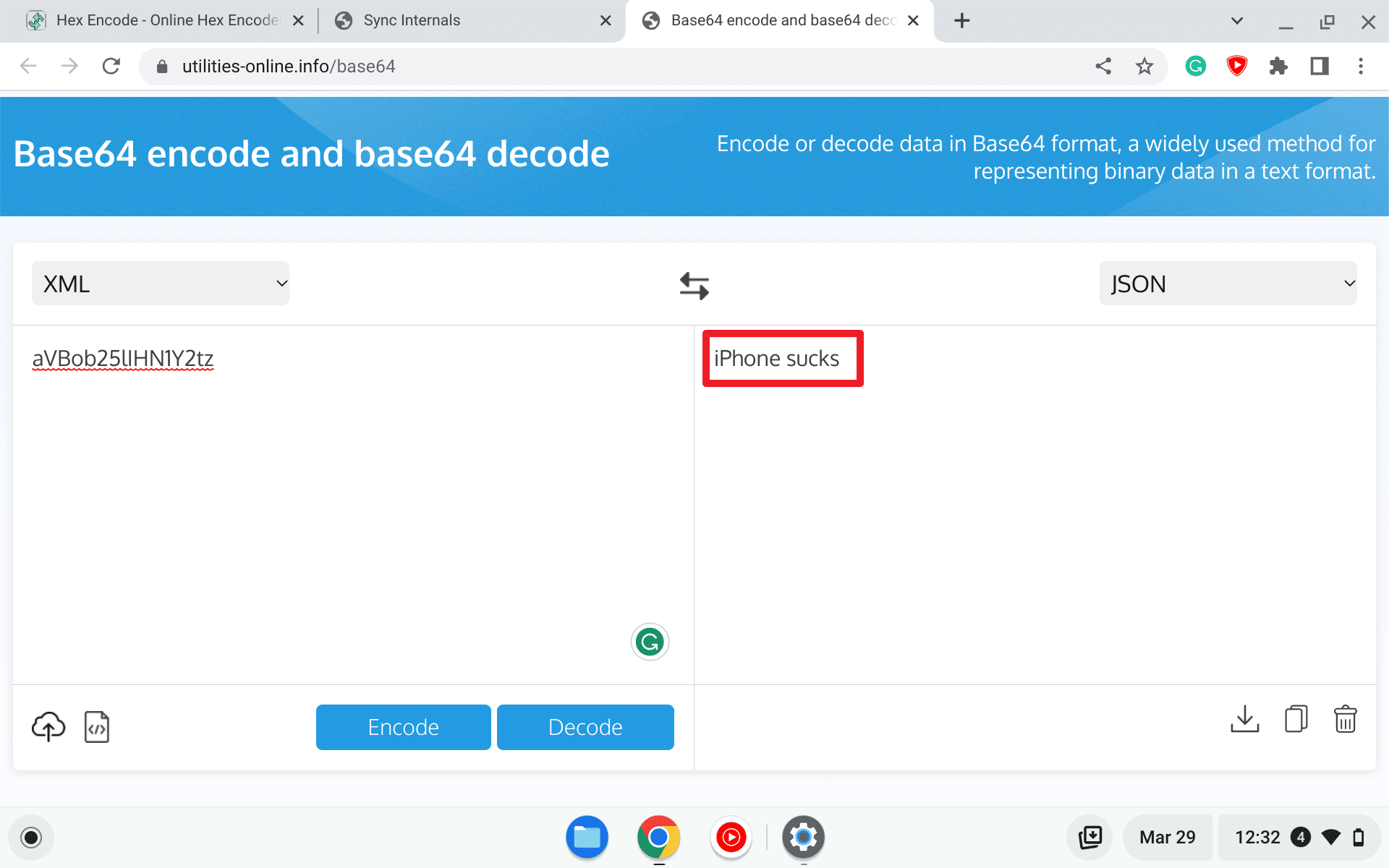 Pretty easy, right? The same process can be replicated to other saved WiFi passwords as well, even if they are not currently connected to the device.
Why you should not be using the developer mode to find WiFi passwords
Using the Developer Mode on Chromebook may seem the only way to uncover saved Wi-Fi passwords, but it's not a recommended approach. The Developer Mode is designed for advanced users who need to install custom firmware or debug their Chromebook, and it comes with several risks.
For starters, enabling Developer Mode requires you to wipe all your data, which means you'll lose everything on your Chromebook. Additionally, it opens your device to malware and other security threats, and you'll no longer receive automatic ChromeOS updates, leaving your device vulnerable to exploits.
In the end, the method that I just explained above is much safer way to see the saved WiFi password on your Chromebook. I hope this guide helps!
FAQ
How do I find my saved Wi-Fi password on my Chromebook?
Currently, there are three ways to find the saved WiFi password on your Chromebook. The first method is via the Developer Mode, but unfortunately, this process will erase your data. The second option is to use WiFi recovery apps, but it's not always effective and may damage your Chromebook if used incorrectly. The third option is via Google Chrome which I explained in great detail above. It's easier than the developer mode, no need to install third-party apps, and it can be done in just two minutes.
Where is the Wi-Fi login page on Chromebook?
The WiFi login page should automatically appear once you connect to a network. The page will ask you to sign in, like a public hotspot at schools, hotels, or libraries. If the page does not appear, try to reconnect the WiFi again, check out the notification center, or ask the manager for the login URL page.
If your Chromebook is synced, the WiFi password will be shared across your devices with the same Google account. To enable that, go to Chromebook Settings, select Accounts, click Sync and Google services, go to Manage what you sync, and make sure the Wi-Fi networks is enabled.