There are a lot of interesting images uploaded to the internet every day and some of them may be too hard to ignore. Perhaps you found a picture of a cute kitty, a mesmerizing waterfall landscape, or useful infographics. If you want to see them later without having to connect to WiFi, consider saving the picture locally to your Chromebook.
Saving or downloading pictures from the web to a Chromebook device is relatively easy. In fact, the process is more or less the same as other operating systems like macOS and Windows.
But if ChromeOS is new ground for you, this article will cover a step-by-step process to save images from a website page and store it on your Chromebook device. Furthermore, I will also show you additional guides for different scenarios.
Alright. Let's get started!
Note: Be sure to read the image license before reusing it, especially for commercial purposes.
How to save images to Chromebook
1. Open Google Chrome and visit the page which contains the image you wish to download.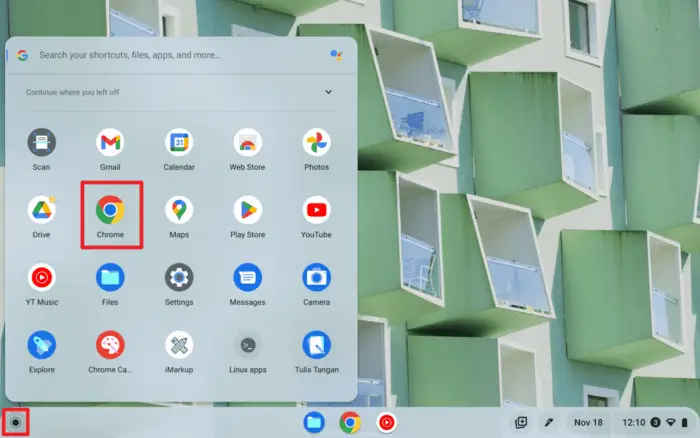 2. If you found a picture from Google Images, I highly recommend visiting the original website hoster to get the highest resolution of it.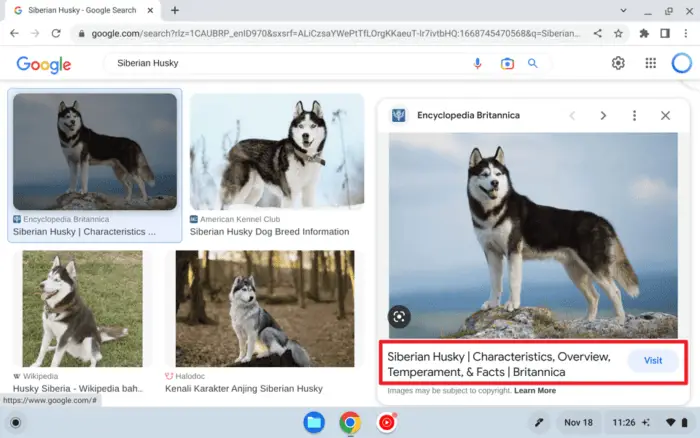 3. Now, right-click on the image. You can perform right-click by tapping the touchpad with two fingers or hold the Alt key when clicking. Then, select Save image as…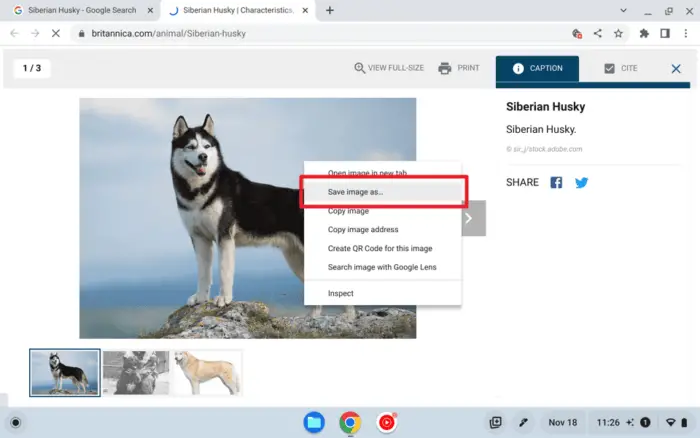 4. You can click Save right away.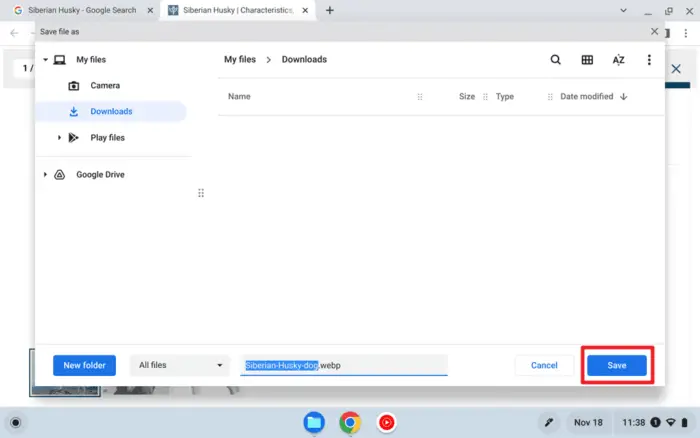 5. The image has been downloaded. A quick notification may appear and you can click Show in folder to open the download directory.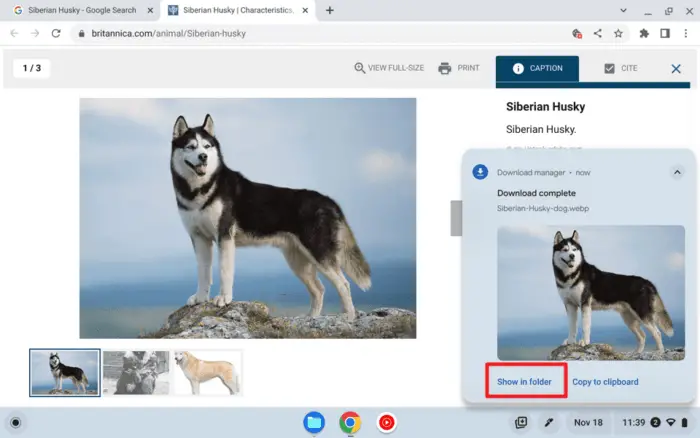 6. If you missed the notification, don't worry. You can open the image directory by going to Launcher > Files.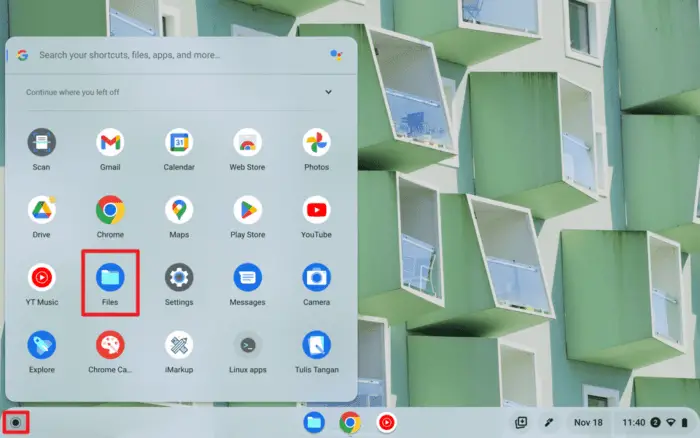 7. After that open Downloads.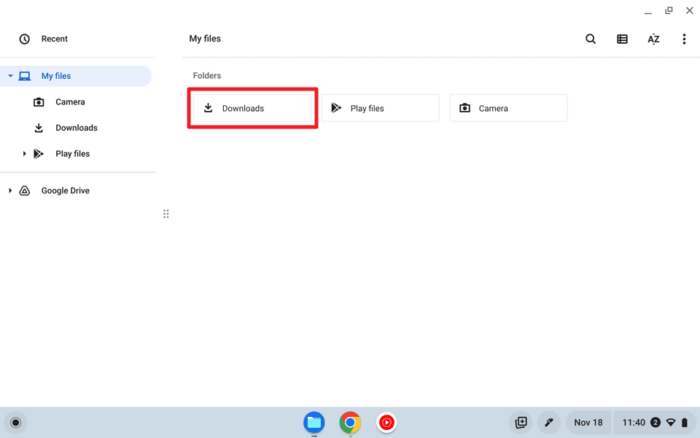 8. And there is the image you just downloaded from the web.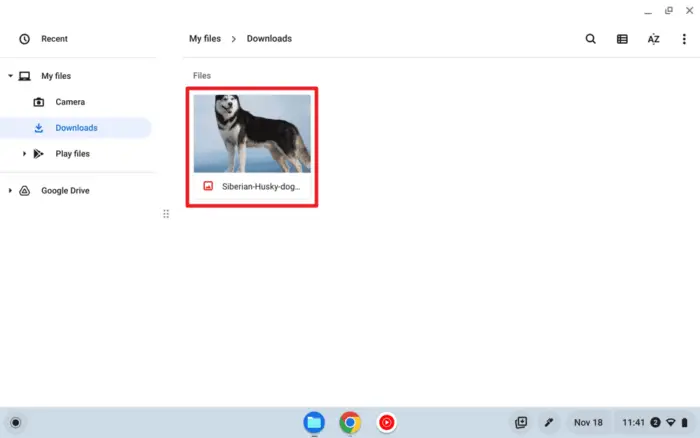 On some websites, it's possible to download an image without going through the traditional "right-clicking" method. They are offering a one-click download button that is normally located next to an image.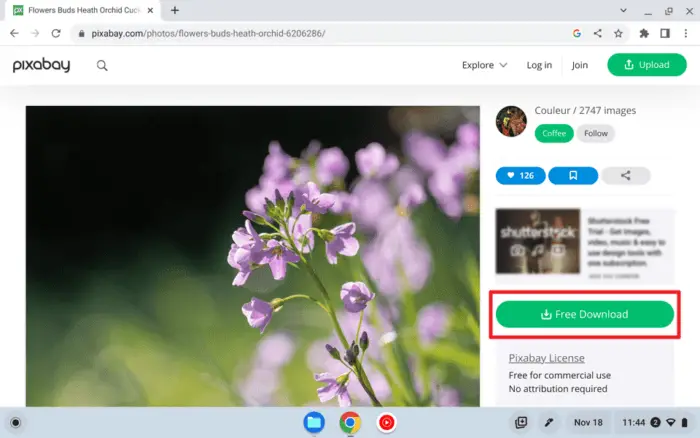 More often than not, this download button will give you the highest resolution version of the image or at least an option to get the version. But I also need to note that some downloads are restricted behind a login or registration form. Others may ask for a license fee.
If you want to get quality photos for your project without having to pay a dime, try these websites:
Downloading images that can't right-click
There are two things that prevent an image to be downloaded; a website that restricts right-clicking (for some reason), and a website that can right-click but somehow there is no option to save the image. If you have encountered any of these types of websites, there is a simple workaround you could try.
In the following guide, we are going to use one of the most useful Chrome extensions, ever!
1. Visit the Imageye extension page, then click Add to Chrome.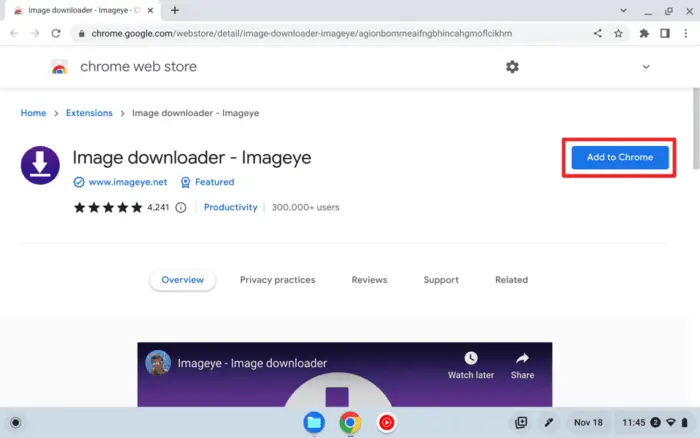 2. Click Add extension and wait until it's fully installed.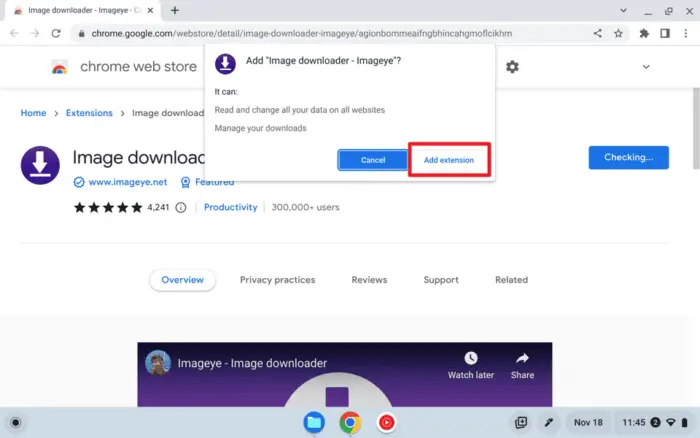 3. Now, click the Extensions icon on the top right, and Pin the Imageye extension.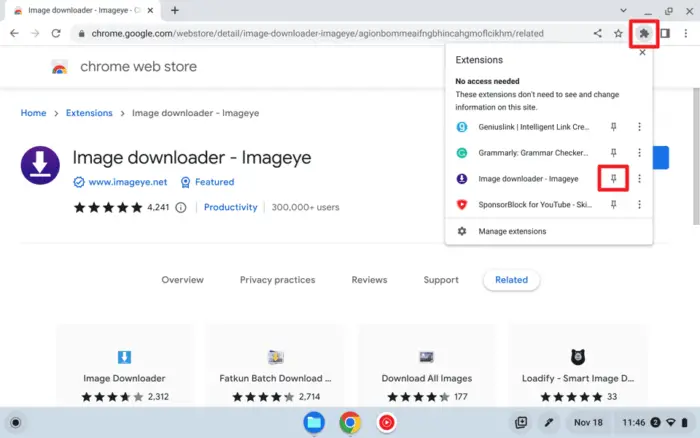 4. You should see the Imageye icon available on the top toolbar. This will make the scanning process easier.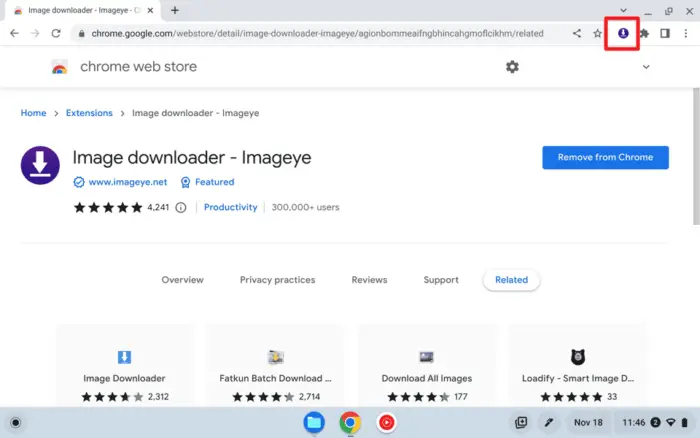 5. Next, visit a website page that contains the image. For example, I have this image that I can right-click but doesn't have the option to save it.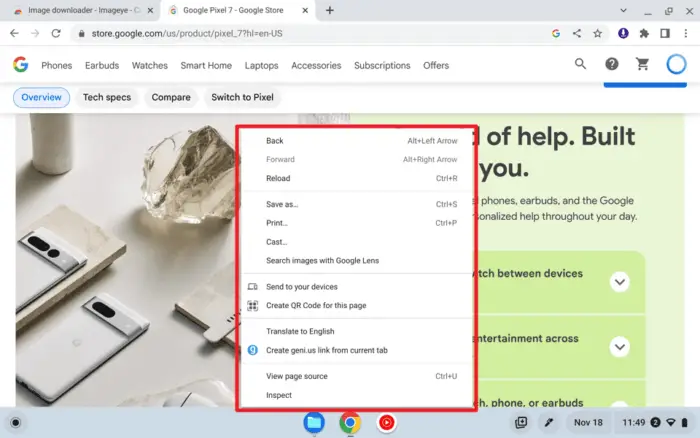 6. Click the Imageye icon and wait for the scanning to finish. Also, make sure the web page is perfectly loaded.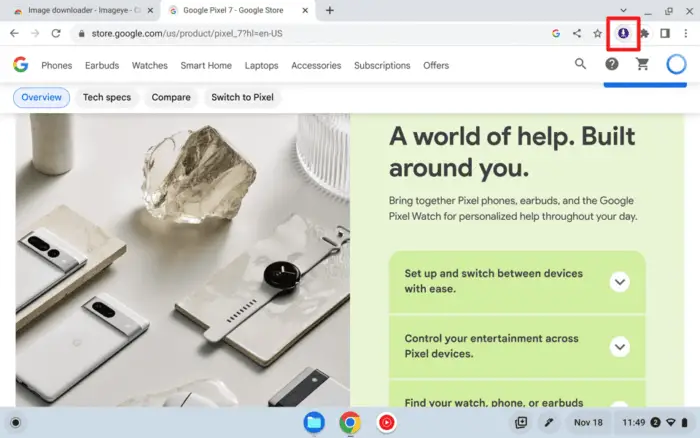 7. Find the image you want to save and click the Download icon.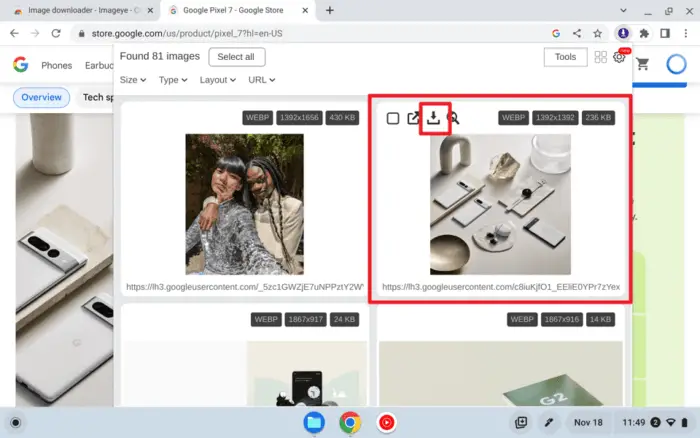 8. The image has been saved to your Chromebook. It's stored in the Downloads directory as mentioned earlier.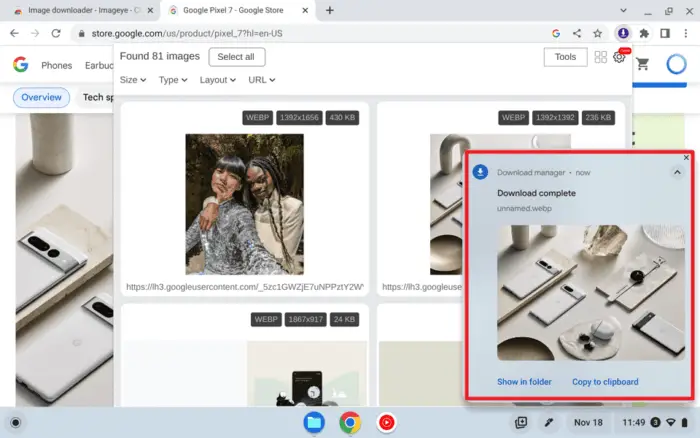 That's it! I believe the guides that I explained above covered the most common cases when downloading images from the web to a Chromebook.
Don't forget to regularly declutter your Chromebook from unused images and other files. The Downloads directory is extremely easy to get convoluted as a lot of files are destined to be stored there. Consider deleting files from the Downloads folder to free up some space.