Public WiFi isn't everywhere. Even if they do, you may need to ask for the password and sometimes the connection quality isn't as fast as you might expect. Therefore, having an offline copy of a file from the cloud will save you from unnecessary hassle later.
The files on your Google Drive account are available in the cloud. Meaning it can be accessed from anywhere in the world from supported devices. But the service offers some degree of flexibility where you can save the file to your device and open it sometime when the internet is off.
This article will show you how to make a Google Drive file available offline. The guides cover the step-by-step process for both mobile and desktop platforms. However, offline files for desktop is only applicable to Google Slides, Docs, and Sheets.
Let's go into it.
#1 Make Google Drive files available offline (Android & iOS)
The following guide lets you make any file format downloaded to your phone and available to open when offline. This includes documents, videos, photos, archives, and many more. But remember, downloaded files can only be opened by Google Drive. You cannot, for example, open an offline photo using a regular gallery app (unfortunately).
1. Open the Google Drive app on your phone.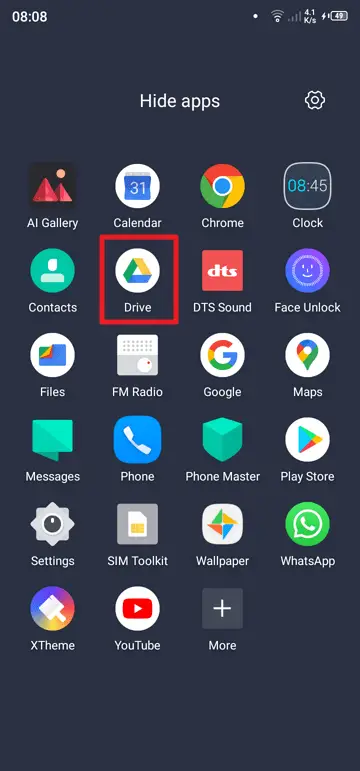 2. Navigate the file you want to save offline. Then tap the three-dot icon to reveal its menu.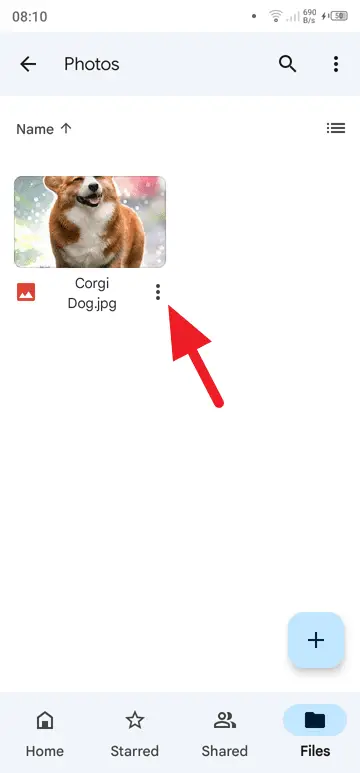 3. Select Make available offline.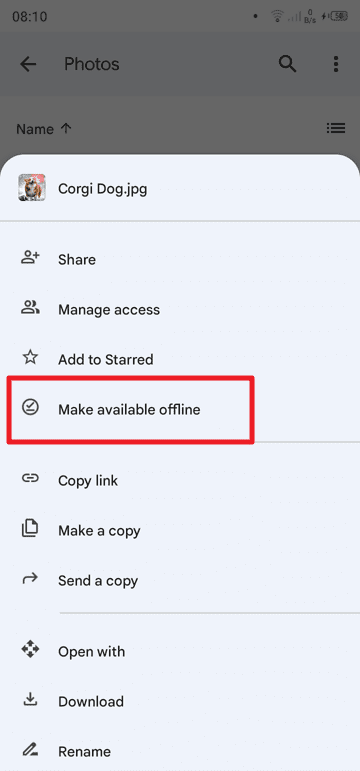 4. The file will be downloaded. You only need to wait until it finished.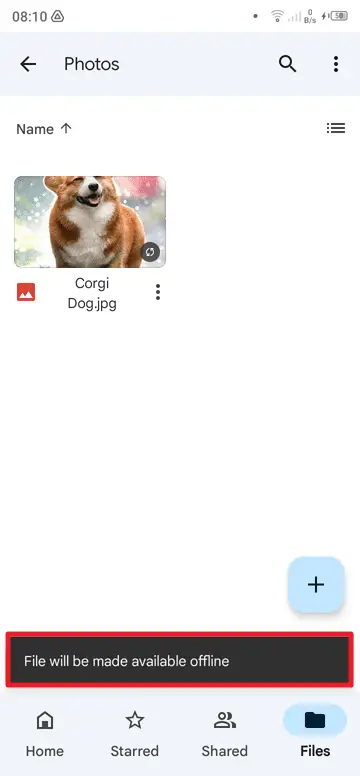 5. You may receive a notification once the process is complete.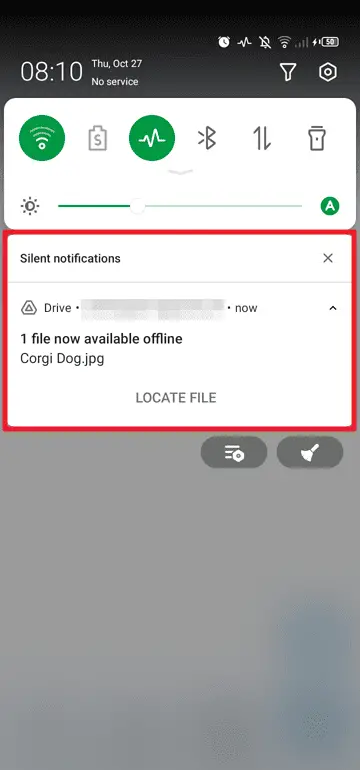 6. Now, to access the offline file, go to the front page of Google Drive and tap the icon menu.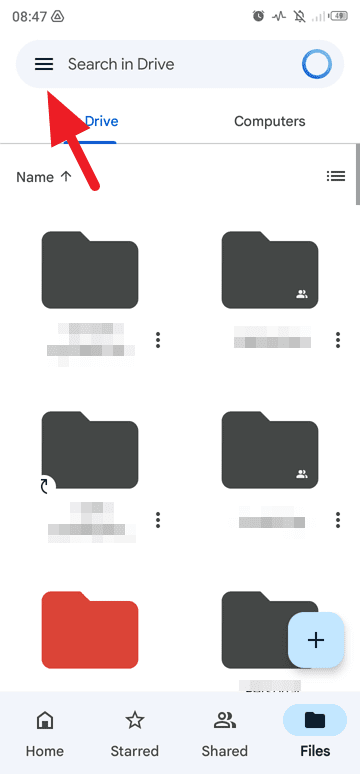 7. Open the Offline menu.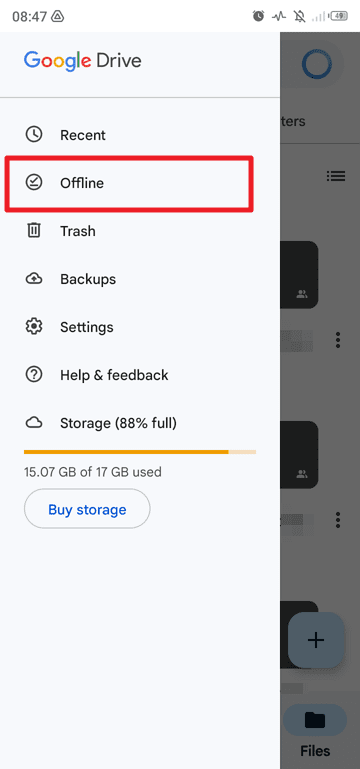 8. Then you can see all the offline files here.
9. To remove it from your device, just open the three-dot icon again and tap Available offline.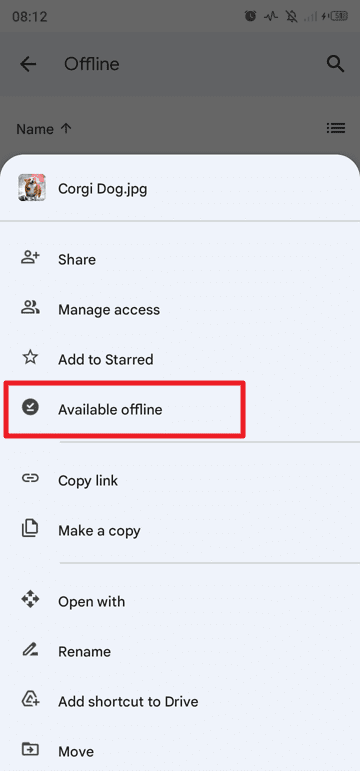 Just to be sure, try to turn off your mobile data and WiFi and see if you could access the file without any internet connection.
#2 How to make Google Drive files offline (desktop computer)
For the next guide, I should inform you that right now, the only types of Google Drive file you can save offline are office files like the ones from Google Slides, Docs, and Sheets. So, if you want to save anything other than those, you might want to use the "Download" method instead.
1. Open Google Drive on your desktop computer.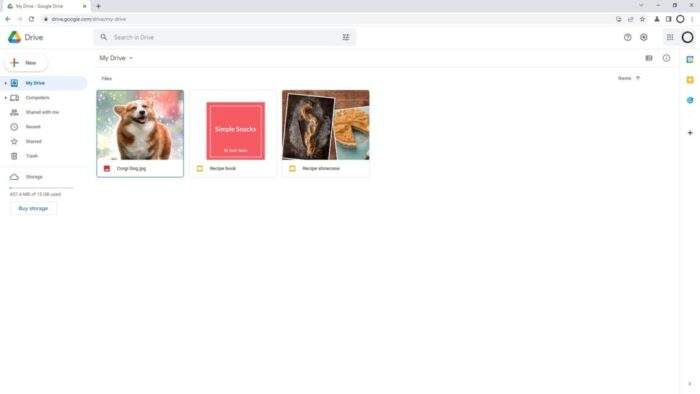 2. Click the gear icon and select Settings.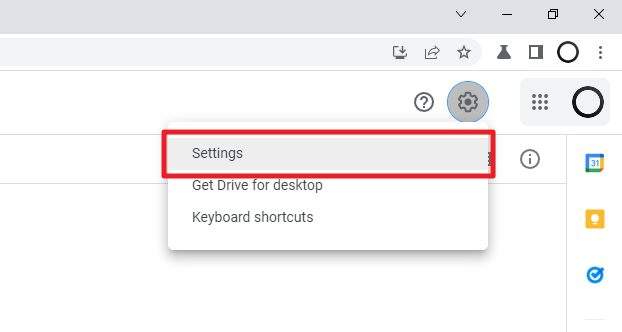 3. Click the Offline checkbox.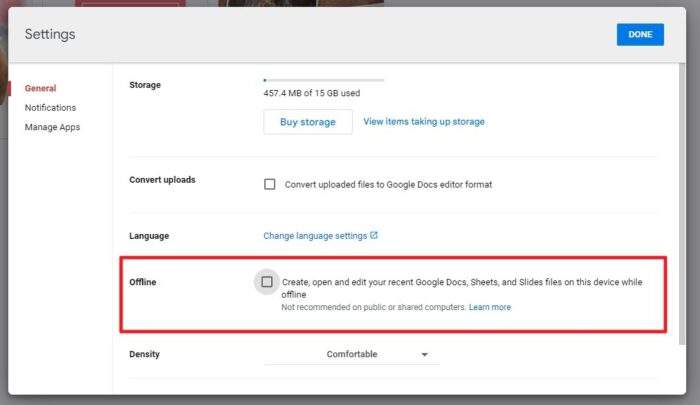 4. If the Google Docs Offline extension is not installed, you may be prompted with this message. Click Install.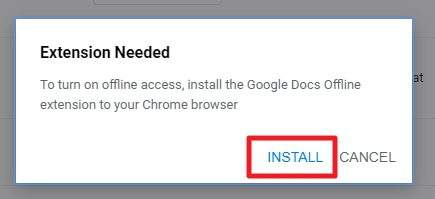 5. Then click Add to Chrome.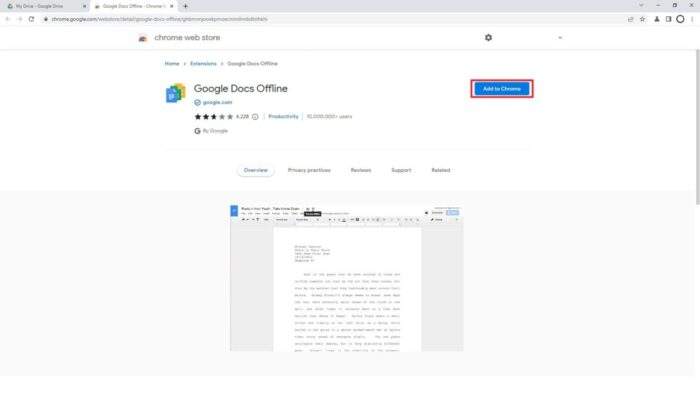 6. Select Add extension.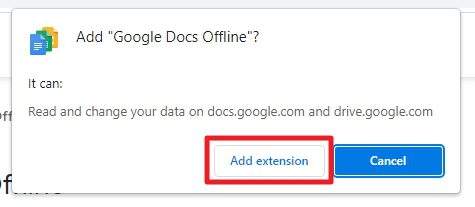 7. After the extension is installed, go back to the Settings page. Tick the Offline checkbox and hit Done.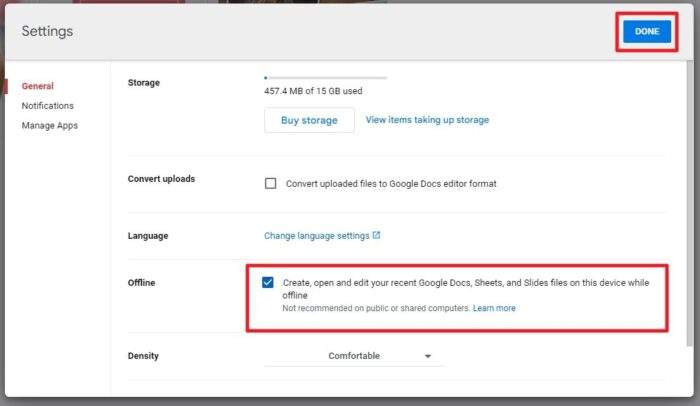 8. Right-click on any Slides, Docs, and Sheets file and select Available offline. Wait for a moment for it to be saved.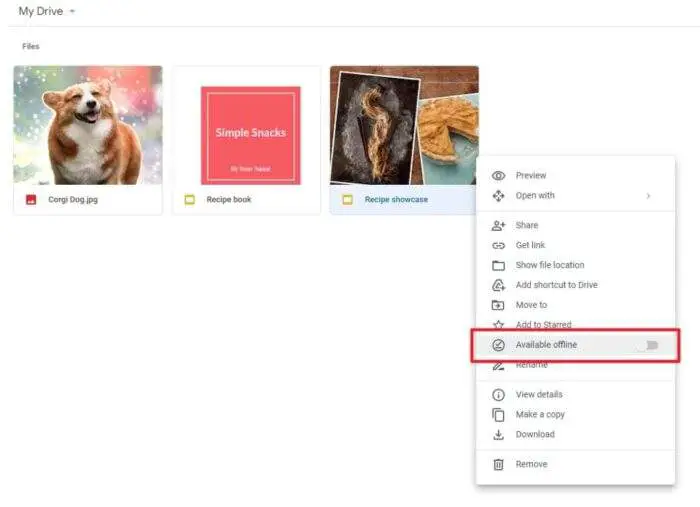 9. To access the file without internet, you can literally open Google Drive and had the file sitting there ready to open. Just be aware that it may take up to a minute to load.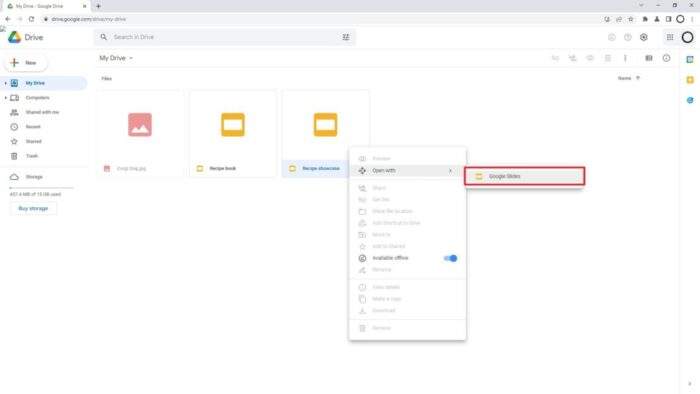 These file formats are not only available for preview, but also modifiable. This means you can edit the document on an airplane, remote cabin, or public park without WiFi.