PDF is a rich document format that is extremely popular but unfortunately, not many programs can run and edit the document. This limits the stuff you can do, most notably, converting the document into a whole new format.
Among those formats, JPG is the most common image format used from PDF. There are millions of online services that let you convert a PDF file into JPG for free. But it won't be as practical as a dedicated offline tool with the same function.
Besides, offline tools are generally more desirable since uploading and downloading files won't be necessary, thus saving precious internet data plans in the long run. Also, it's a good practice to keep privacy-sensitive documents from the internet.
So, after testing some popular free PDF to JPG converter software, I found the one that you can reliably stick with. Here's how to use it.
1. First, go to the Wondershare PDF Converter Pro and hit the Free Trial button. No need to register or enter credit card details, it's free forever.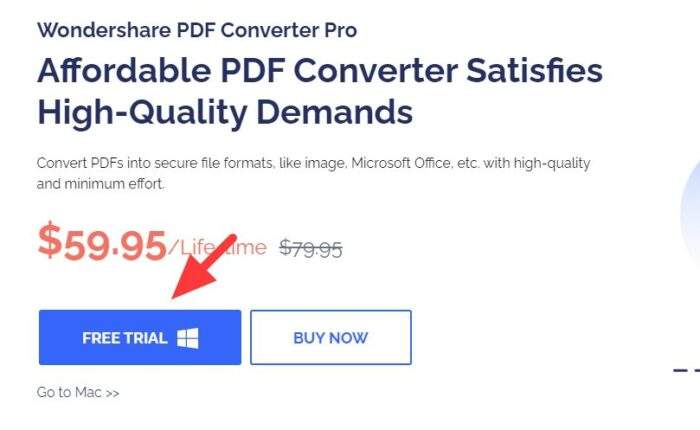 2. After the setup file is downloaded, run to install it.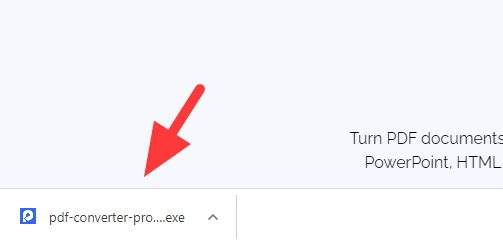 3. You may select the language and directory, then click Install.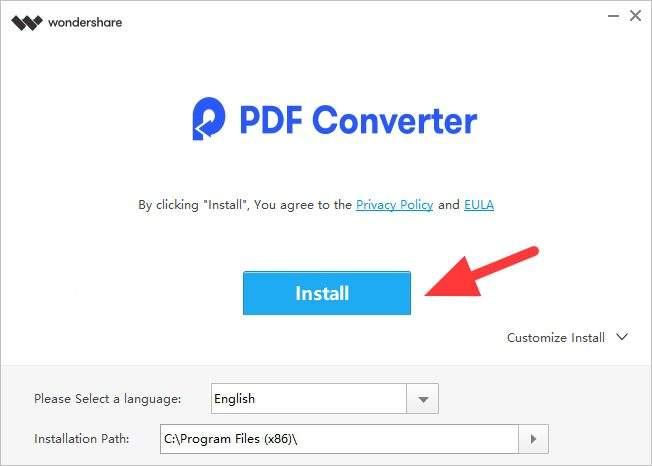 4. Hit Start Now.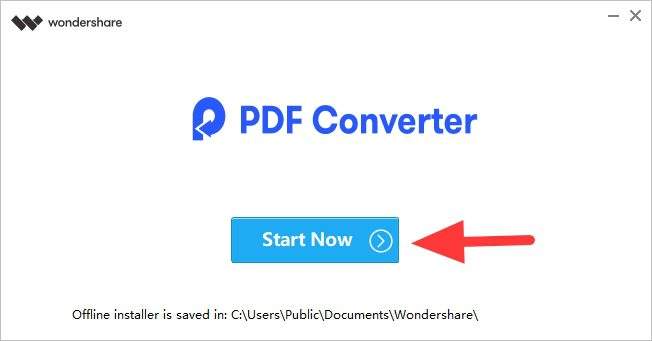 5. Once installed, run the program and under the PDF to File menu, add the PDF file.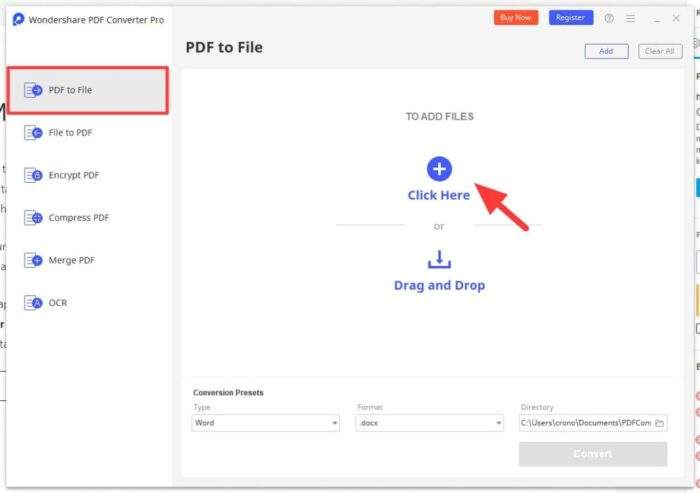 6. Select Type: Image and Format: jpg and click Convert.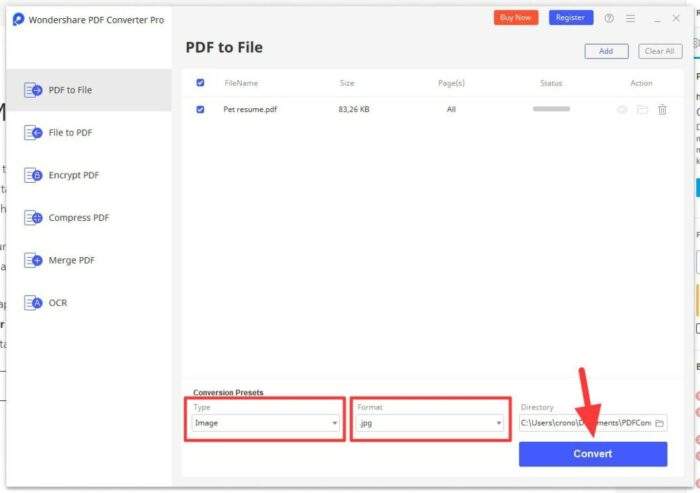 7. When completed, you may click Open Folder to see the result.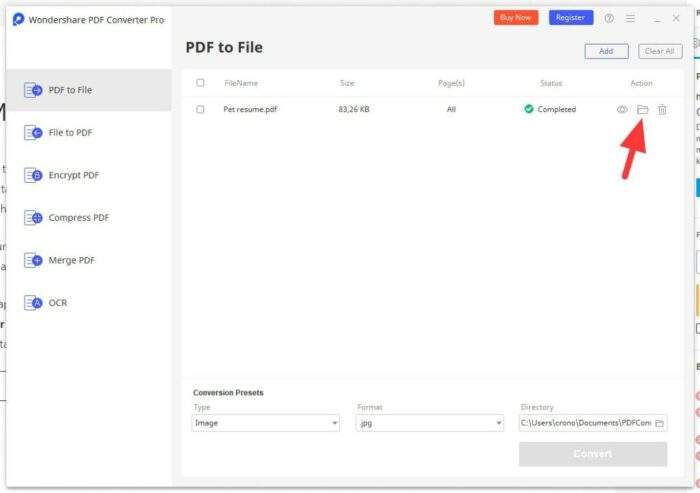 8. A file explorer window will appear showing you the JPG file.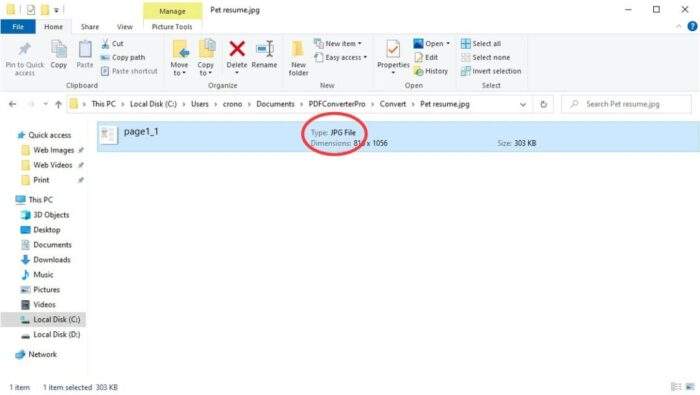 ---
After the conversion, the JPG version could be several times bigger than the original PDF. There are some free tools to compress images size by more than half. Alternatively, you may compress the PDF first before converting it to JPG.