Euro Truck Simulator 2 (ETS2) has gotten more and more challenging thanks to its cargo DLCs. One of those packs is the Special Transport DLC, which features heavy and oversized cargo that will test your trucking skill.
Special transport jobs are part of the Special Transport DLC, which includes 11 different cargoes and 17 different routes to drive. If you're interested in getting a special transport job in ETS2, there are a few things you need to know. In this blog post, I'll provide you with tips and tricks on how to get a special transport job in ETS2.
Step one: Get the Special Transport DLC
In order to be able to carry a special transport cargo, you will need to install the Special Transport DLC which can be found on the Steam page. It's a paid DLC, so you need to pay for that. But I think it's worth it if you want something new from the game.
After you buy the DLC, the game will automatically download and install the content upon launching the game. Please note that some mods, like ProMods, may require some configuration if new content is added to the game.
Now, let's check out how to get the special transport in the game.
Step two: How to get Special Transport cargo
I'm going to explain this process in a step-by-step tutorial that hopefully will be easier to follow. I'll assume you are currently not in an existing job. But if it does, learn how to cancel a job in ETS2.
1. Launch the game as normal, go to the Pause menu, and then open Job Market.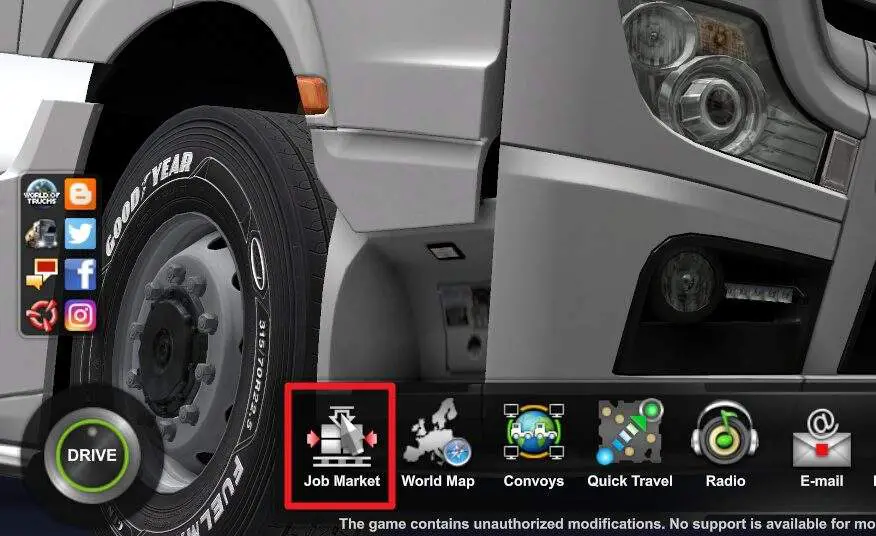 2. Select Freight Market.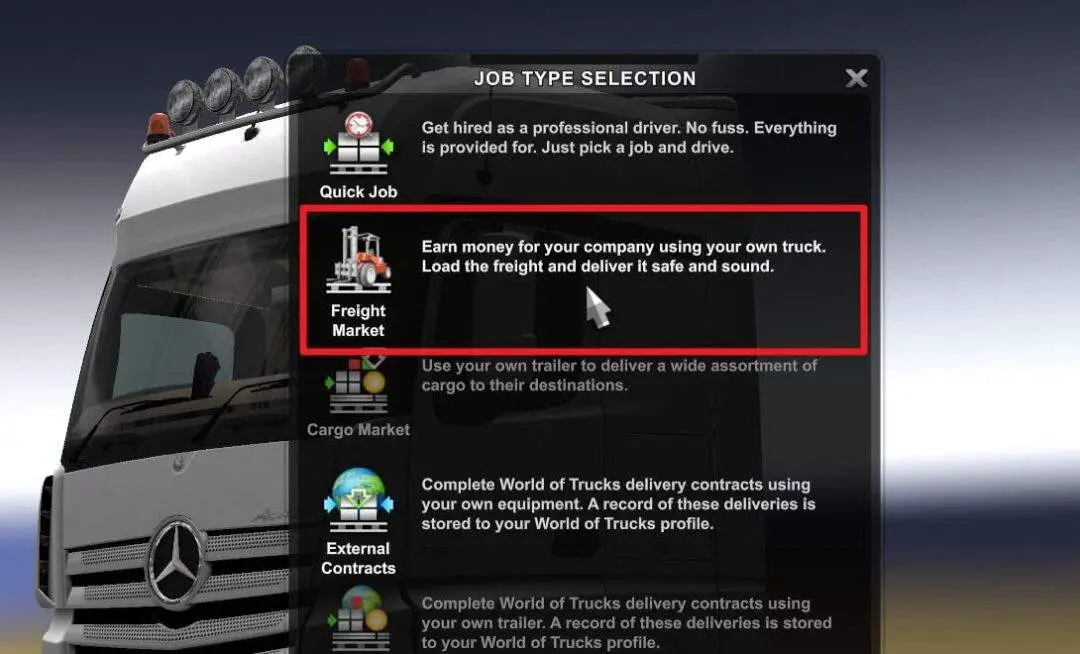 3. Now, sort the jobs based on the Cargo weight. This will make Special Trasnport jobs appear at the very top.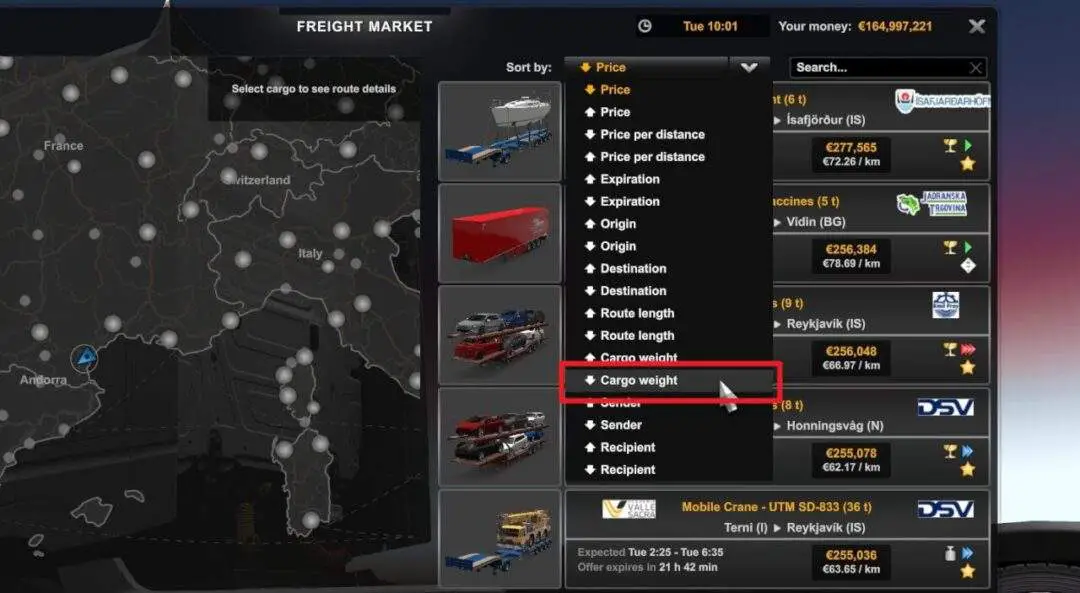 4. The Special Transport jobs are labeled with white and red stripes. Select the job and click Set as GPS Destination. If it's located at a very far away location, I recommend using quick travel.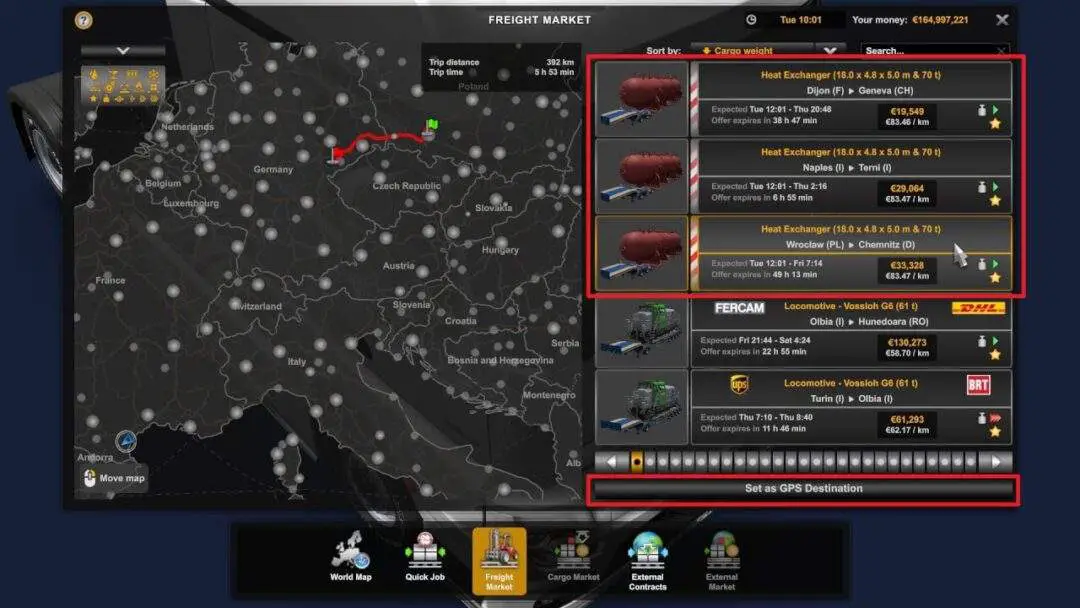 5. After you arrive at the company's location, select the job again and click Take Job.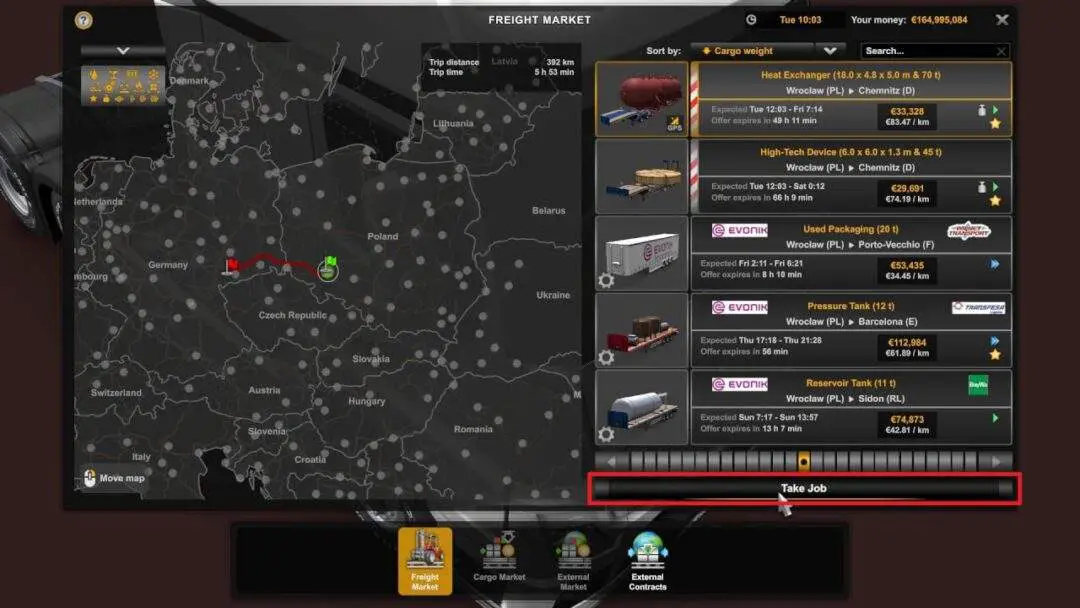 6. The game may ask you to check if your truck is up to the task. If it does, click Continue.
7. After that, the cargo, as well as the trailer, will be automatically attached to your truck. The gas tank will be refilled, and your sleeping level will be restored.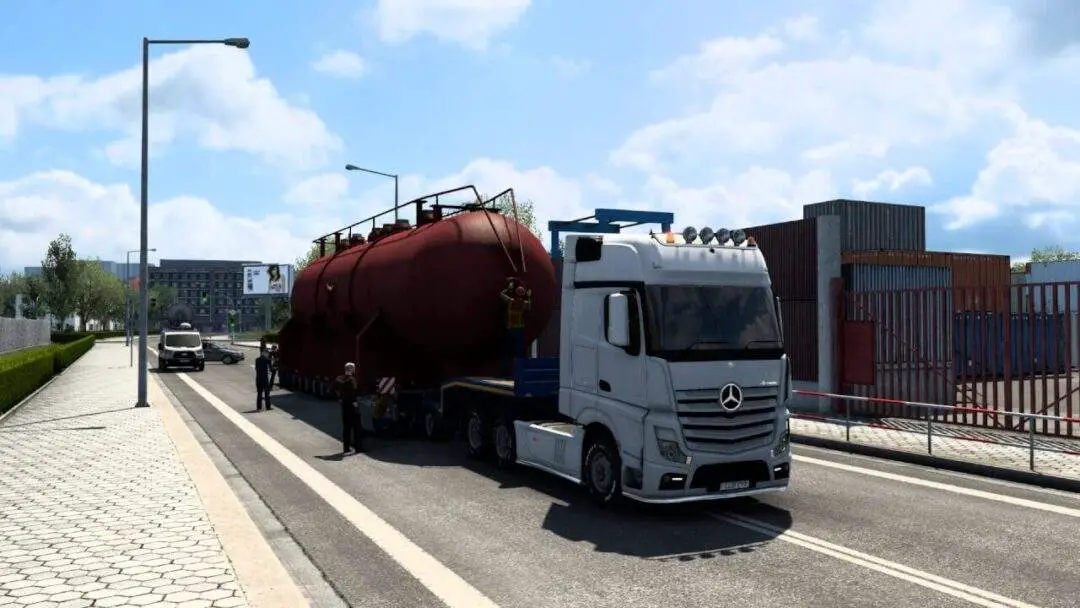 8. Before you start driving, you may be greeted with an overview of important rules and best practices when carrying this type of load. Just hit Continue.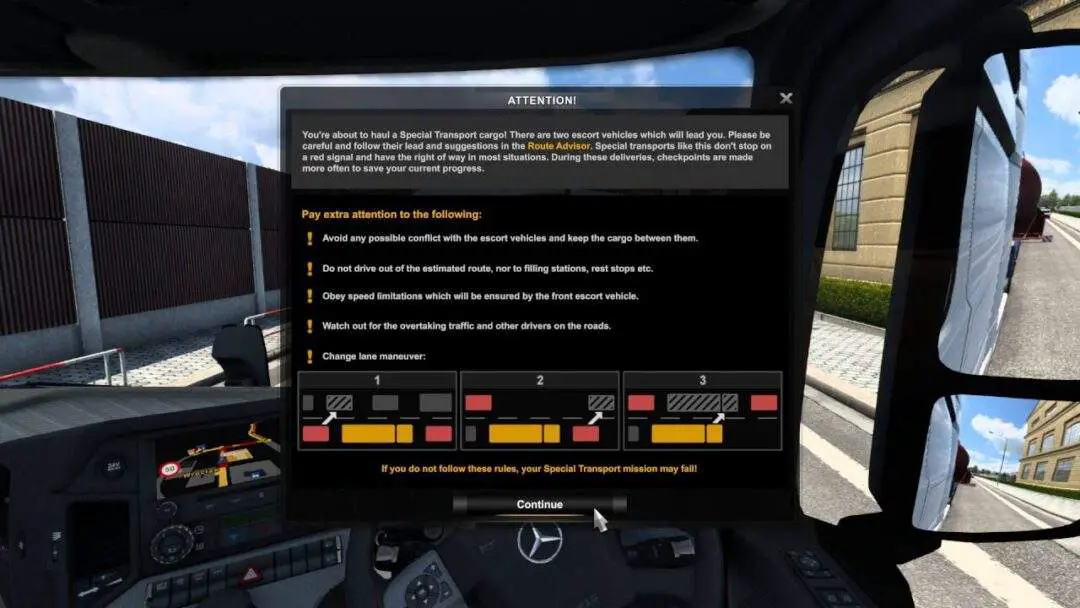 9. And off you go!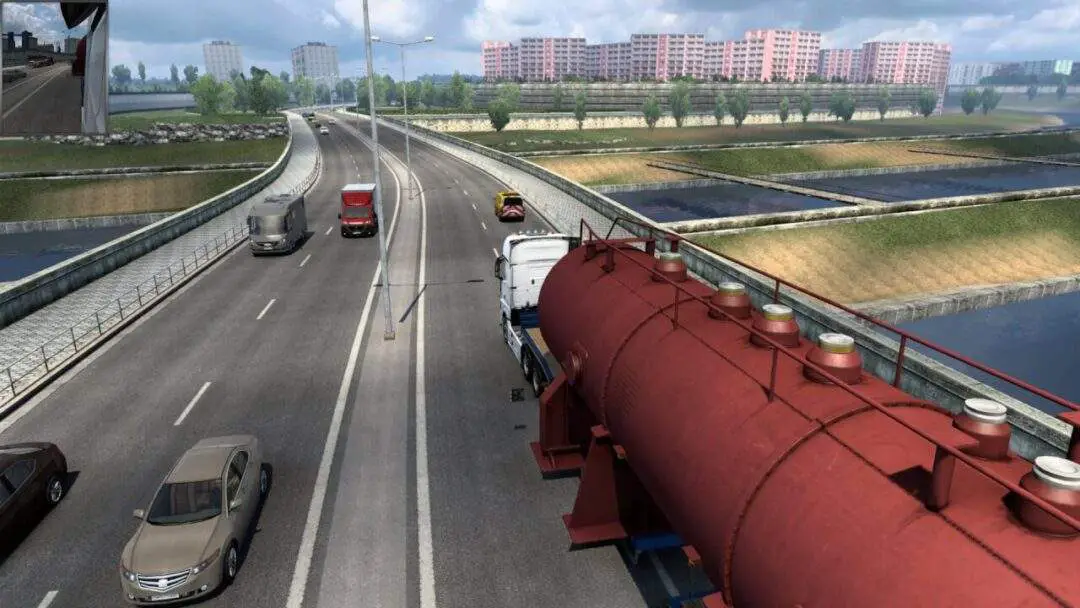 Tips when hauling Special Transport
The rules are basically the same as when you are hauling a normal cargo, but there are a few little things you might want to know beforehand. Here are some based on my experience:
Make sure you have the appropriate truck. These jobs require specific trucks with higher weight capacity and better handling. Upgrade your truck if needed.
Pay attention when turning, especially on narrow roads. The oversized nature of the cargo makes it challenging when making a turn. Take your time and turn slowly to avoid damaging the delicate cargo.
Drive no more than 60km/hour. While the speed limit is 70km/hour, I find the front escort vehicle is unpredictable and often takes a sudden brake. If you hit it, you will fail the mission.
Remember, special transport jobs in Euro Truck Simulator 2 can be challenging, but it still offers a unique and rewarding experience.