If you're tired of Google Photos automatically uploading your camera photos and videos, there is a way to disable this feature. For some, it's better to not automatically backup media to the cloud storage as not everything needs to be uploaded to the internet.
Additionally, Google has changed its storage policy, citing that now every photo and video will be counted against the default 15GB cloud storage of the Google account. This is unfortunately too low for most people given the gigantic nature of photos and videos these days.
In this article, I will show you how to disable the automatic backup on Google Photos. But first, let's take a look at the benefits of not using the feature.
Why you should disable automatic backup Google Photos
Here are a few reasons why you might want to consider disabling Google Photo's automatic backup:
Limited Drive Space: If you have limited storage space in your Google account or if you don't want to use it for photo storage, disabling automatic backup can prevent unnecessary usage of storage.
Battery Drain: The continuous process of uploading photos in the background can contribute to battery drain on your device. Turning off automatic backup can extend your phone's battery life.
Data Usage: Similarly, automatic backup of photos can consume a significant amount of data, especially if you have many high-resolution pictures or videos. Disabling it can help conserve your mobile or WiFi usage.
Privacy Concerns: Some users may have privacy concerns about their photos being uploaded to cloud storage automatically. Disabling the feature gives them more control over what photos are uploaded.
How to disable Google Photos' automatic backup
1. Launch the Google Photos app on your phone.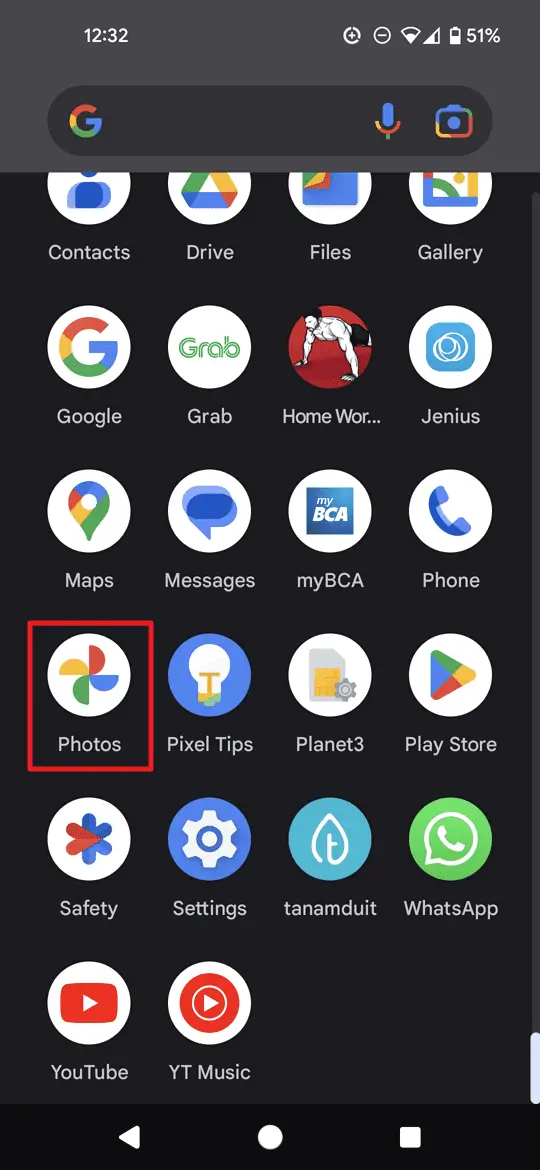 2. Then, tap the profile picture in the top right corner.
3. Go to Photo settings.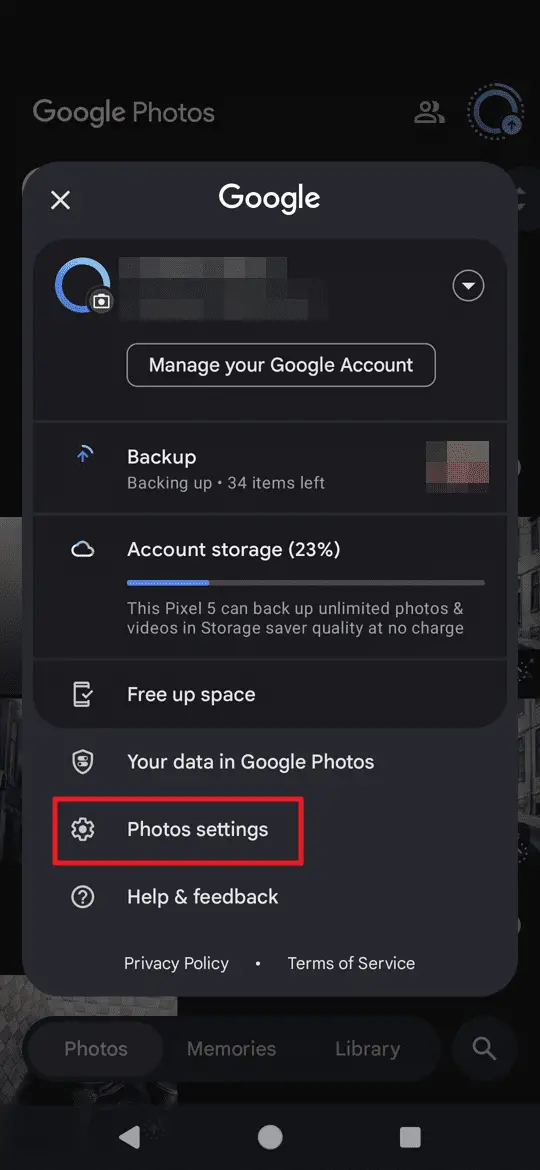 4. Navigate to the Backup menu.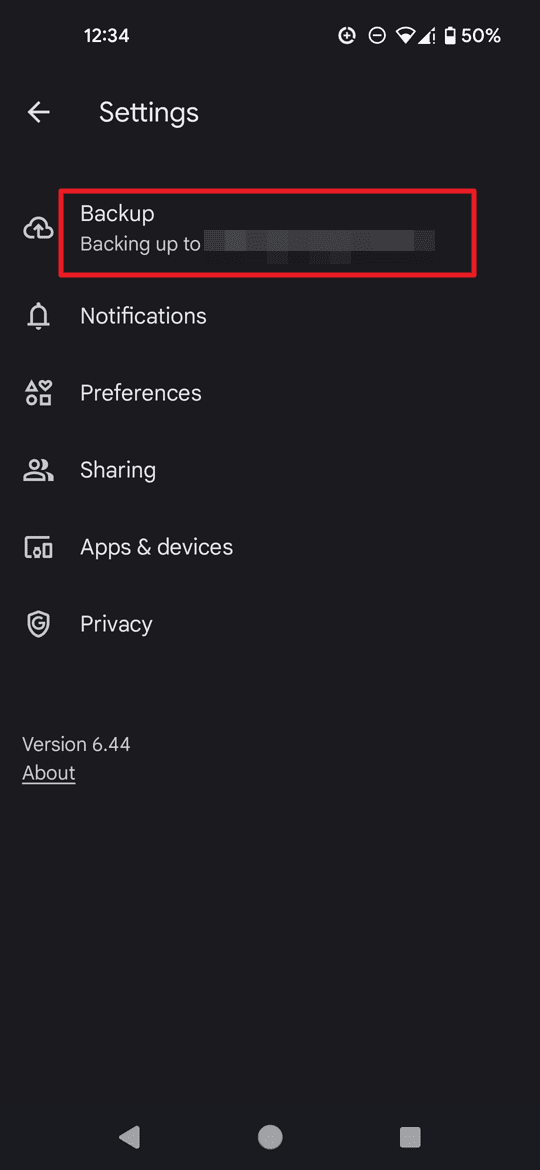 5. Now, toggle off the Backup feature.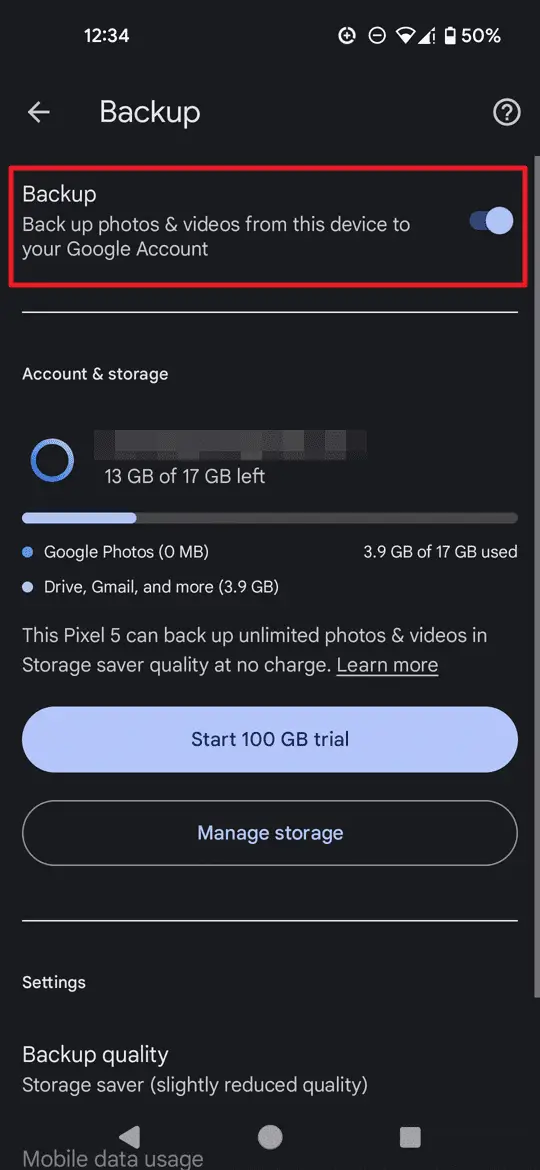 6. If you go back to the main screen, you will notice there is a cloud icon crossed, meaning the automatic backup for photos and videos is turned off.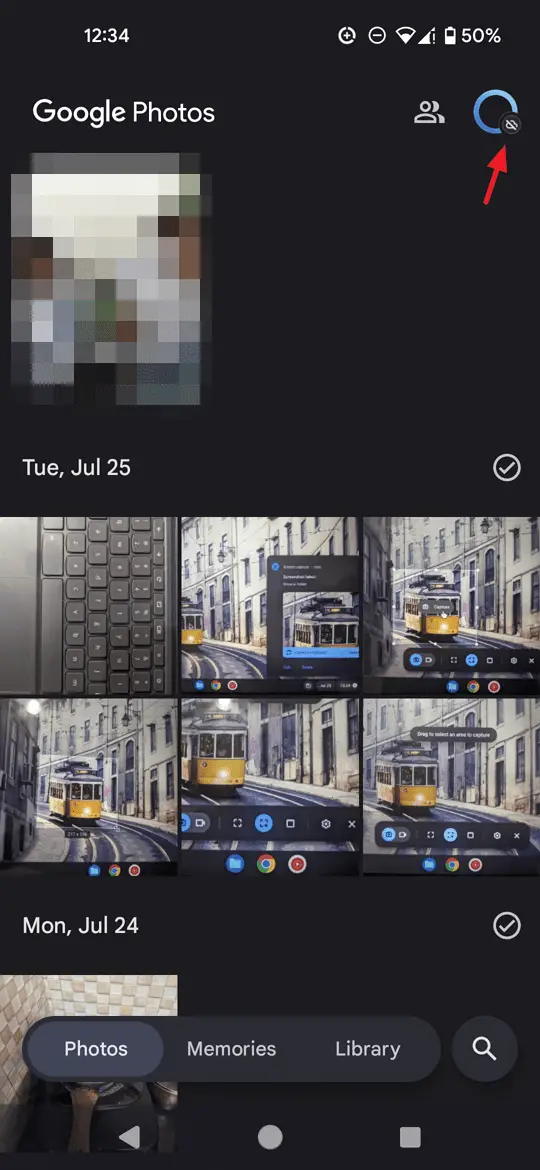 How to manually backup to Google Photos
Just because the automatic backup has been disabled doesn't mean the backup feature is shut down entirely. You may upload select photos and videos to Google Photos at any time.
To manually back up your media, tap and hold a media file, select more items you want to back up, and then tap the Back up button. It will automatically upload the content to Google Photos.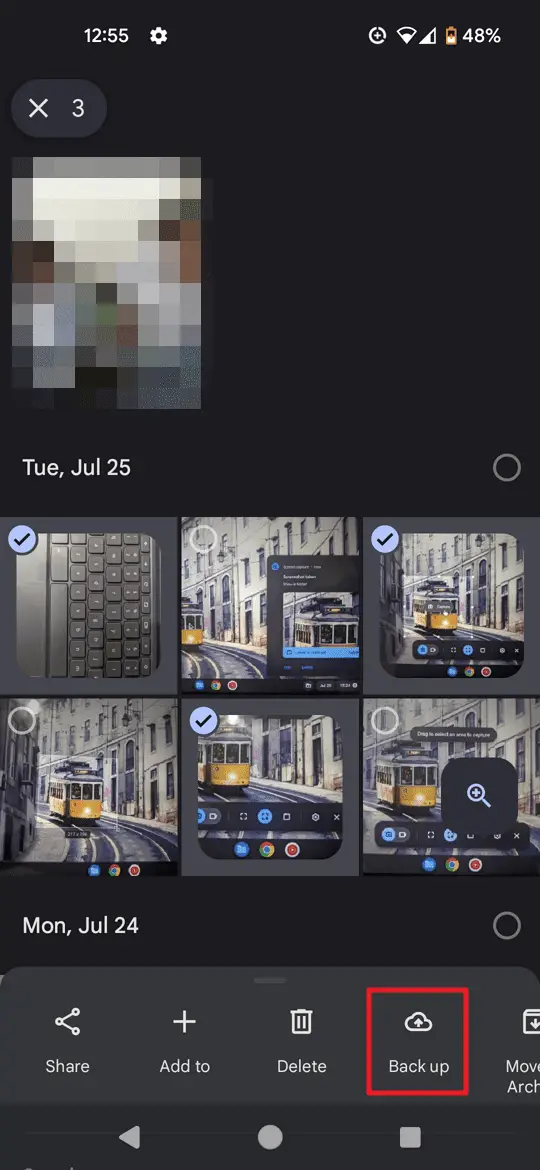 Please keep in mind that this action will be counted towards your Google account cloud storage. However, Pixel 5 and all the way to the first Pixel owners may enjoy unlimited backup storage without worrying about the limit.
Moreover, I still encourage you to regularly backup important videos and photos to the cloud storage as it would be helpful in case the phone got lost or stolen.
Frequently Asked Questions
Why are my photos automatically uploading to Google Photos?
Google Photos has a feature called "Backup" that automatically uploads your photos and videos to the cloud. This feature is turned on by default, but you can turn it off in the app settings.
How do I stop Google Drive from automatically uploading?
To stop Google Drive from automatically uploading, you can turn off the "Offline" option in the Google Drive settings menu. You can also sign out of your Google account or uninstall the Backup and Sync app.
How do I stop Google Photos from automatically uploading to my iPhone?
To stop Google Photos from automatically uploading to your iPhone, you can turn off the "Back up & sync" option in the Google Photos settings. You can also sign out of the Google Photos app on your iPhone.