Rockstar won't let you have mods when playing GTA Online, otherwise, you would get banned. Mods are only allowed for a single-player mode.
But, how to play GTA V Online while have mods installed, and without worry of getting banned?
Luckily, there is a simple approach that lets you enjoy GTA V single-player with mods and still able to connect with GTA Online. Here's how you can do that.
#1 Preparation
In this guide, you don't have to install additional software besides the mods themselves. There are some checks you need to have before proceeding:
Steam launcher (Epic launcher should work too)
Clean version of GTA V
The latest version of GTA V
100GB free space on the disk where GTA V is installed
#2 Duplicate GTA V
1. Go to the directory where GTA V installed. It's usually located at C:\Program Files (x86)/Steam/steamapps/common but it depends on your previous configuration when installing the game.

2. Copy and paste Grand Theft Auto V folder on the same directory. The process probably will take some time considering the sheer size of the game.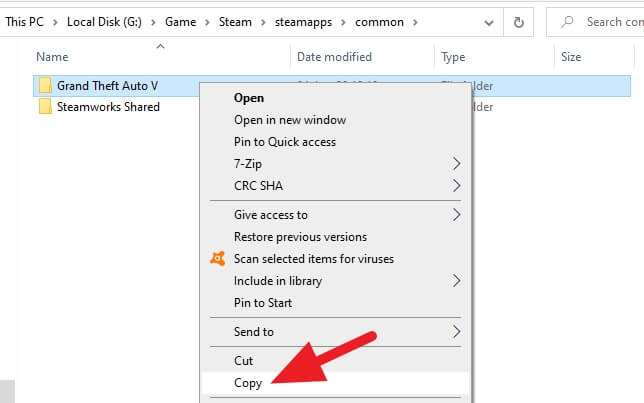 3. Once finished, there will be a new folder named Grand Theft Auto V – (Copy).
4. Now, rename those folders by adding something like "Clean" and "Modded" to give you a sense of the purpose of each GTA V folder.

#3 Start playing the game
The idea is by having a separated GTA V folder. One is for playing online which you have to keep it clean and the other is for playing a single-player where you can install as many mods you want.
To play the game, you have to rename one folder to Grand Theft Auto V. Steam will ignore any folder other than that name. Check out the examples below.


Got it?
After that, start Steam Launcher and play either GTA V or GTA Online. Steam will only read the one folder with the "Grand Theft Auto V" name.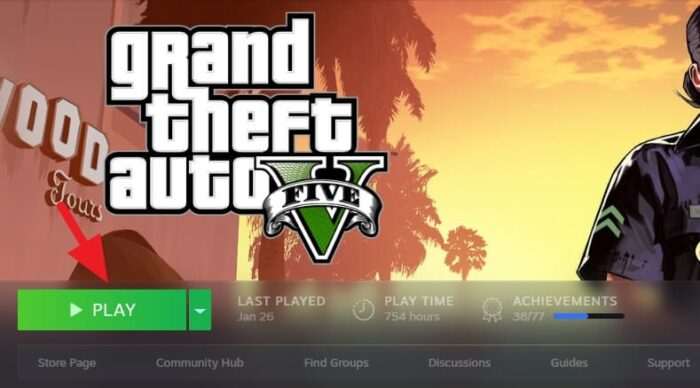 Remember, every time you want to switch between two game modes, you need to rename these folders first. As long as you follows the procedure, your account will be safe and you won't get banned.
I also recommend you using a different color for each folder. This practice especially useful when you renaming the folder in order to switch game modes. Check out my previous article on How to Change Folder Icon Color on Windows.

What will happen if I go to GTA Online with the modded version?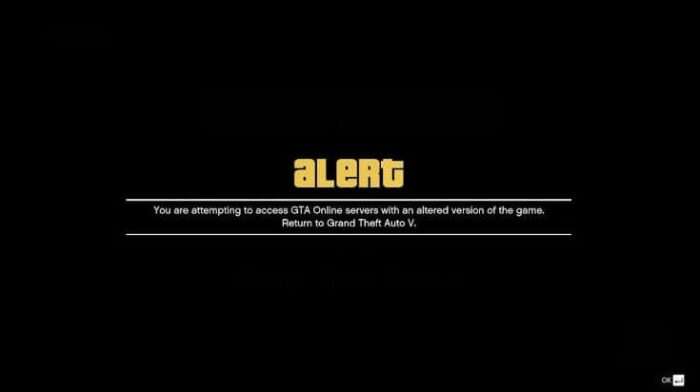 In most cases, the game will show you a warning message, explaining that you are using an altered version of Grand Theft Auto V thus cannot proceed to play online.
Be careful when switching between Michael, Franklin, or Trevor. Make sure you are not landed on the online character. Disconnecting the internet could also prevent you from entering GTA Online.
What if I didn't see the warning message?
This is pretty rare though, but if you didn't see that message and somehow can connect to GTA Online, you have to quit as soon as possible before entering the server.
Given the fact that GTA Online took quite a long time of loading, you should be able to exit the game really quick.
What if I got banned?
I would say this is almost impossible unless if you accidentally enter GTA Online with the modded version or maybe a small misjudge from Rockstar.
If you got banned, go to Rockstar Games Customer Support and send them an email explaining that you are not intentionally using mods on GTA Online and everything that happened on your account is accidental. The more detailed the information, the better.
Several GTA Online users on Steam sharing their stories that their account got unbanned after sending a clarification email. In other words, retrieving your account back on is not a myth as long as you have a solid reason.
---
Alright. That's how you can play both GTA Online and GTA V with mods in the same account. Feel free to ask anything regarding this guide.
Happy playing!