If you're a gamer, you know how important it is to have a full-screen view of your game. It can help you focus and immerse yourself in the game. In this article, we will show you three ways to make a game full-screen on Windows 10.
I will assume you are trying to play a modern video game as many older games can't run on a fullscreen mode. Additionally, make sure you set the Windows' Display Scale and layout to the Recommended settings. Now, check out these methods!
Method one: Press Alt + Enter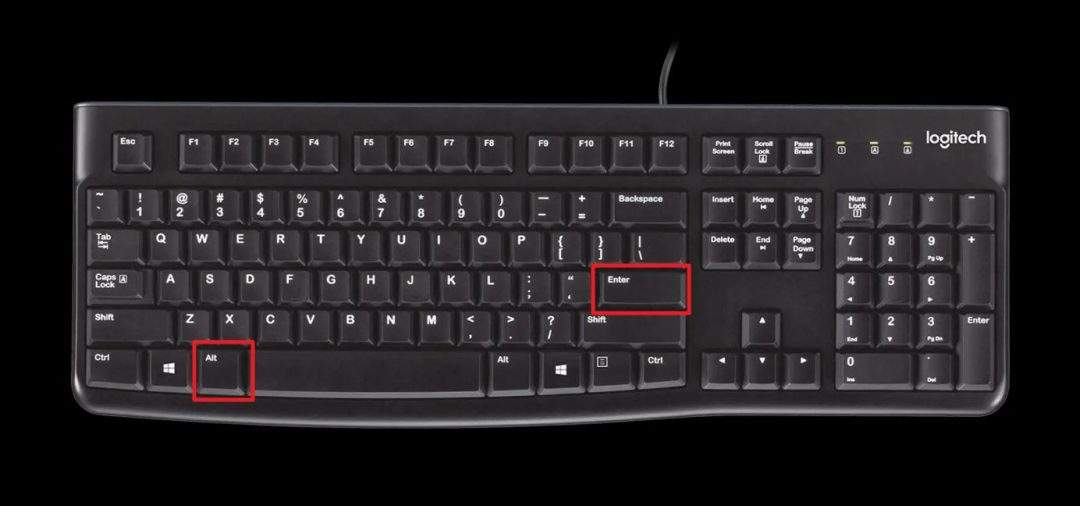 The first method is to press Alt + Enter while playing the game. From my experience, this method works on every desktop game that I played. Some games may be launched in a windowed mode, but once you pressed these keys, it will enter the fullscreen mode.
However, it's also important to make sure the game is running on a native monitor resolution to provide the best video sharpness and quality. Check out the in-game graphics settings for that.
Method two: Set the game setting to fullscreen
 Most Windows games have the ability to go full-screen directly in their settings menu. You'll often find this setting under the Video, Display, or Graphics tab if available. Some games also include hotkeys for adjusting your display size.
Unfortunately, I can't provide a specific guide since every game has its own interface and way to navigate to a visual setting. However, you can always find the tutorial online.
Method three: Automatically hide Taskbar
The third method is to automatically hide the Taskbar. Choosing to auto-hide the Taskbar will provide a good full-screen viewing experience. It allows you to keep the Taskbar from appearing during full-screen mode without having to select any further options.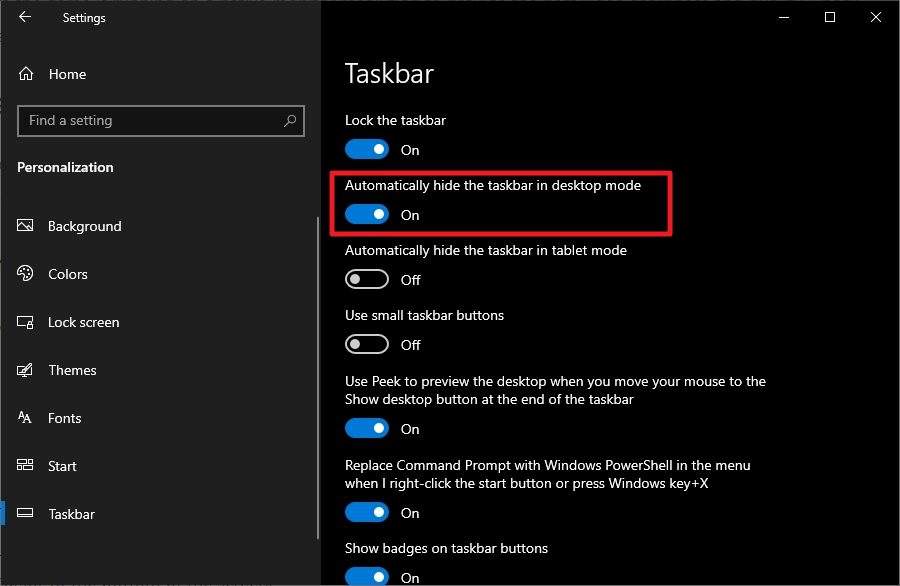 To make the Taskbar hide automatically, follow these steps:
Right-click on the Windows Taskbar.
Click Taskbar settings.
Turn on Automatically hide the taskbar in desktop mode.
Close the Settings window.
To access the Taskbar, simply hover the cursor at the bottom of the screen.
---
And that's pretty much it! Several options to make your PC games run in full-screen mode. If you have a dual-monitor setup and want to turn it off when playing on the main monitor, check out the guide on How to Quickly Turn Off Second Monitor When Gaming.
Also, learn how to overclock your GPU so you can play at fullscreen without stuttering. It's really worth trying!