The NVIDIA Control Panel is a part of NVIDIA graphics card driver software. If you using one of the graphics card lineups from NVIDIA, chances are the program has already installed along with the driver software. This program allows you to control a variety of settings that could affect how the visual aspect of a PC will look.
But somehow, this program can be missing — or at least, seems to. Luckily, the program is still there, neither deleted nor uninstalled but hidden somewhere.
Here are some tips to access the NVIDIA Control Panel and how to fix it so you can easily found the program in the future.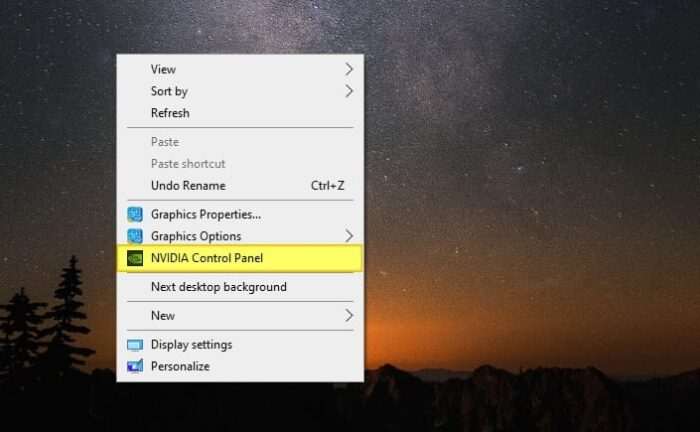 By default, the NVIDIA Control Panel has two fastest options to launch — via the context menu and system tray icon. You can go to the desktop, right-click on it, and select NVIDIA Control Panel.
The program will show in seconds.
#2 Go to the directory where the NVIDIA Control Panel installed
Like many drivers, The NVIDIA Control Panel is also installed on your computer. You can access that by the following directory.
C:\Program Files\NVIDIA Corporation\Control Panel Client
Once you get there, double-click on nvcplui to launch the NVIDIA Control Panel. You probably want to send the shortcut to the Start Menu or desktop as well for quicker access.
#3 You can find it on the Windows Control Panel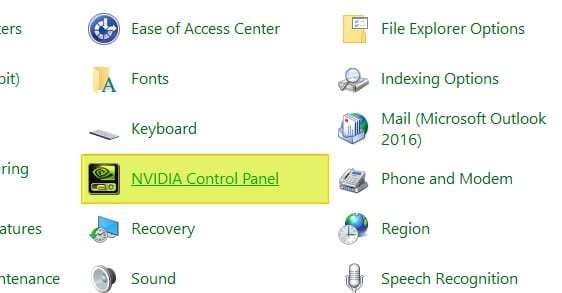 Surprisingly, the NVIDIA Control Panel is also listed on the Windows Control Panel. You need to set the view by as Large icons first before you can see the program.
---
Once you get access to the NVIDIA Control Panel, it better to set the Add Desktop Context Menu and Show Notification Tray Icon are checked. This practice is not mandatory as there are many other ways you can choose, but it will sure make it easier to find.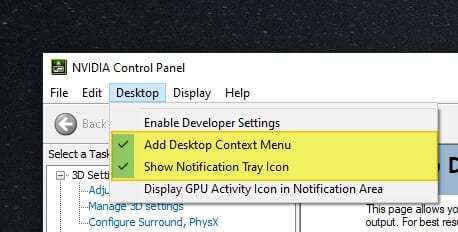 If none of these methods above helps you, there is maybe something wrong with the graphics card or its driver. Try to update or reinstall the NVIDIA driver.
Alright, that's it. I hope this article helpful, and if there is anything you want to ask, feel free to express that in the comment.