Chromebook is plainly simple which makes them extremely appealing for non-techie consumers. But those who kind of understand the relation of hardware with software might want to know more about the device they are using.
Unlike Windows which offers a dozen of ways to check the machine specification, Chrome OS, in many ways hid this information from you. Maybe they (Google) don't want you to know how disappointing the hardware is given the fact that the operating system is designed to be highly optimized for low-power devices.
Of course, that doesn't mean we can't access that information. Visiting chrome://system with Google Chrome will reveal a lot about the software, but not much for the hardware. We want more details.
In this guide, we will use a free app on the Play Store that will scan the Chromebook and give you a decent piece of hardware information. While some might already be familiar with the device, I'm going to show a thorough guide nevertheless.
How to check Chromebook specs with CPU-Z
1. Click the Launcher and expand it to reveal the app list.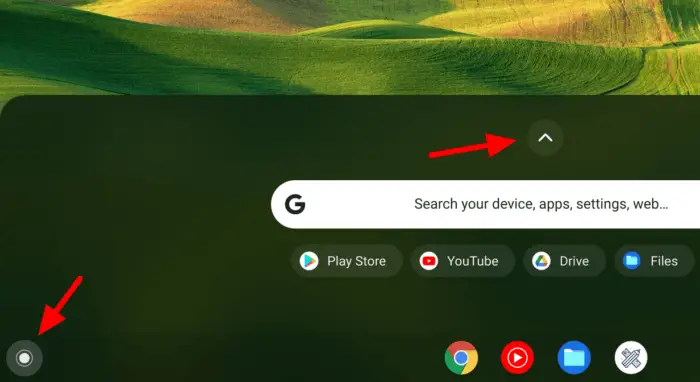 2. Hit Play Store.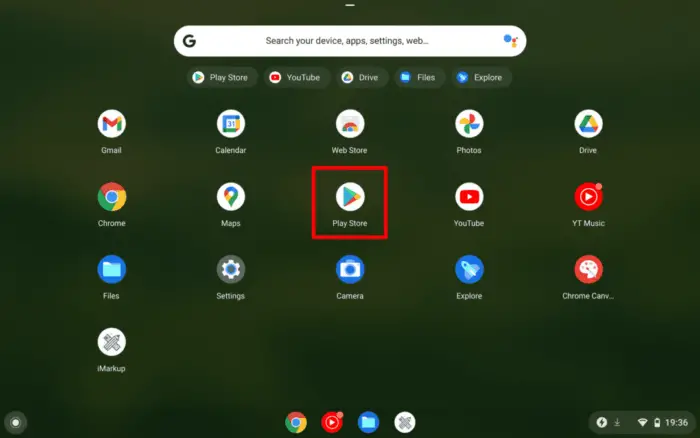 3. Then, tap the search bar.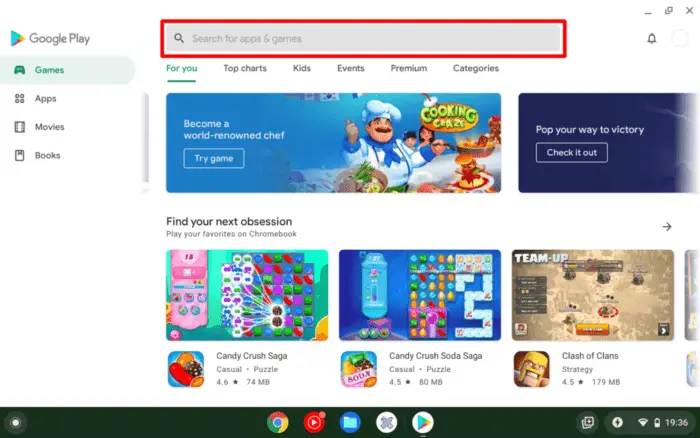 4. Type "cpu-z" and press Enter.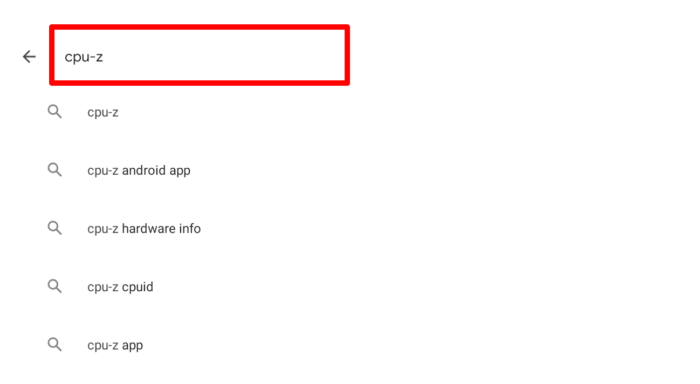 5. Select CPU-Z from the search result.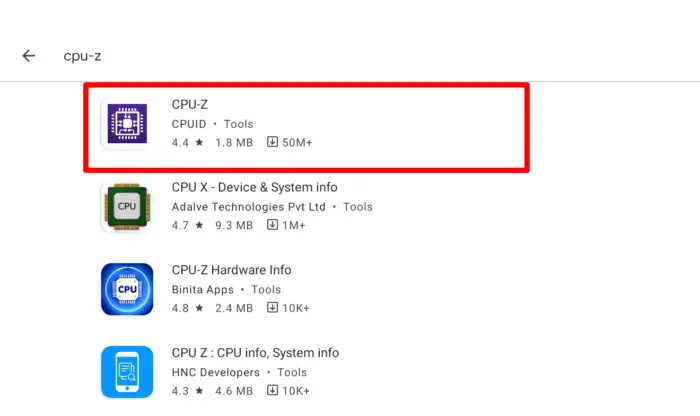 6. And tap Install to get it to your Chromebook.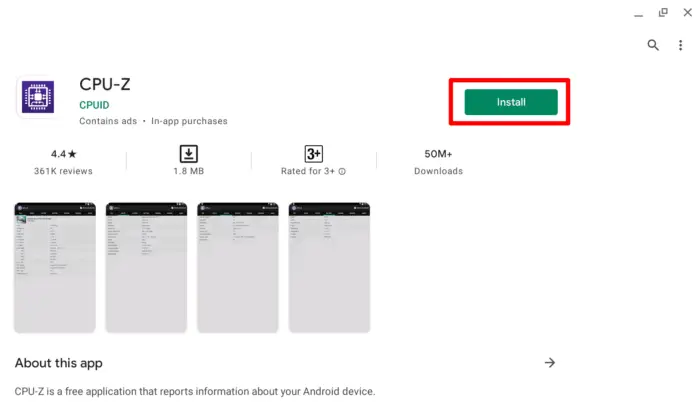 7. Once the process has finished, click Open.
8. CPU-Z will show detailed hardware information. You may navigate the list using the menu at the top.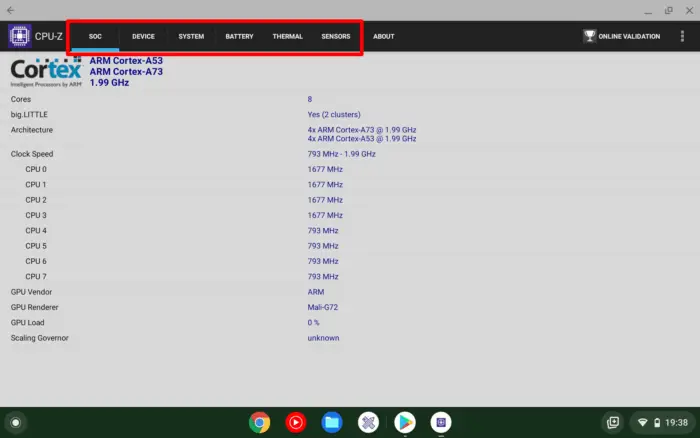 In general, CPU-Z will show you:
The number of CPU cores, architecture, and clock speed
GPU brand and its current load
Total RAM and available RAM
Total internal storage and available storage
Screen size along with the resolution and DPI
Battery status and health
Sensors data and other information
You probably should keep CPU-Z installed even when you have seen the specs. This is because CPU-Z allows for real-time monitoring of many hardware components. So, in essence, you can regularly use the app to make sure everything is working accordingly.
One thing that CPU-Z did not provide is the OS build. But don't worry, you won't need a third-party app for that. I have created a guide to check the Chrome OS version and when it will expire — Chromebook owners should be aware!
FAQ
How do I check the RAM on my Chromebook?
To check the RAM, open the Launcher menu, type in "Diagnostics", and then open "Diagnostics". Scroll to the bottom, and you will find the RAM (memory) information in the section. You may even run a test to see its performance.
How do I check the Chromebook model?
You can find the Chromebook model name by opening the Chrome browser. After that, type chrome://system and hit Enter. Navigate to the model_name column to see your Chromebook model.
How to find Chromebook processor speed?
Go to the Launcher, type and open "Diagnostics". Locate the CPU section, and the processor speed can be found next to it. It's measured by GHz.