Screenshots are useful, but screen recordings are much more impactful. Capturing a screen recording allows for things like presentations, explainer videos, and narrations. There are tons of free apps to perform such things, but Chrome OS comes with a native screen recorder that eliminates the need for a third-party app.
The feature was released back in March 2021 with Chrome OS 89 update. Virtually every supported Chromebooks received this update. If you are unsure, read my previous guide on how to check the Chromebook version — the article also includes a guide to updating to the newest version. You should check it out.
Anyway, in this guide, I will show you how to record the Chromebook's screen using the built-in recorder feature.
1. On your Chromebook's keyboard, press the Ctrl+Alt+Show Windows keys simultaneously. You may also use another shortcut Ctrl+Shift+Show Windows. Both will give the same result.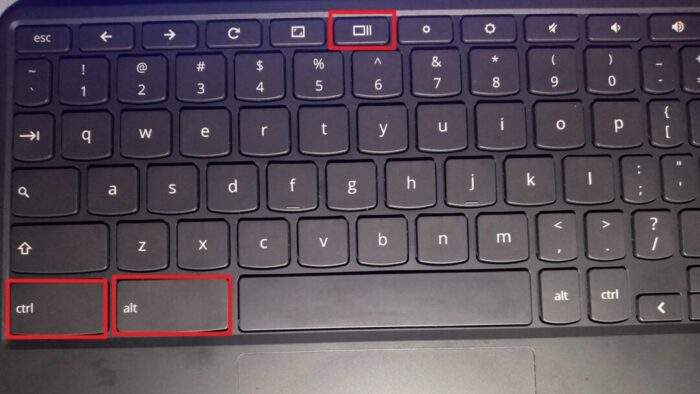 2. A toolbar will appear. Click on the Screen record icon.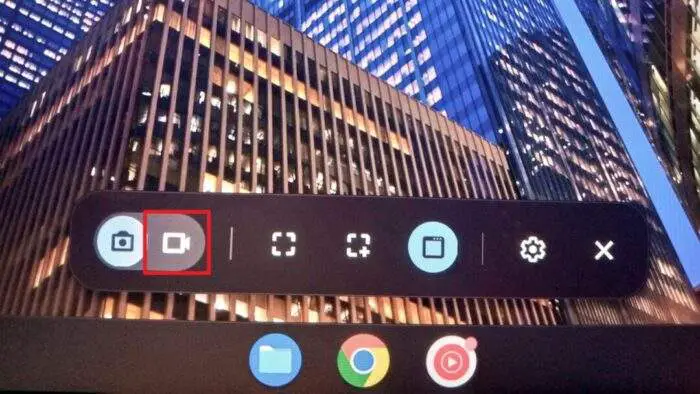 3. Before you can start recording, it would be wise to open Settings first to choose whether or not you want to enable the microphone and camera. You may select the save directory as well.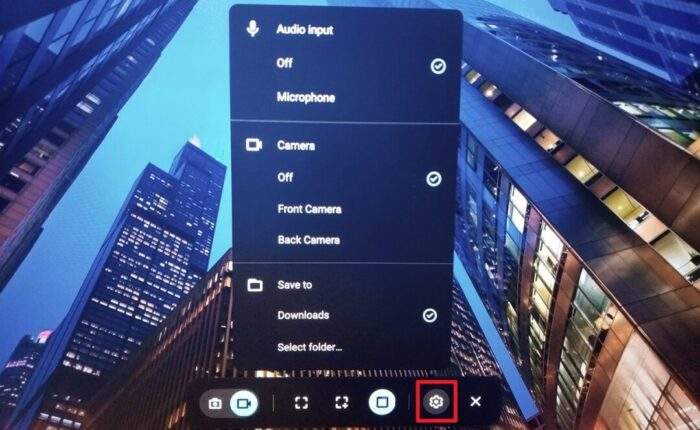 4. Now, you can select if you want to take a fullscreen recording, partial recording, or window recording. After that, click anywhere on the screen to start the recording. There is going to be a 3-second countdown before commencing.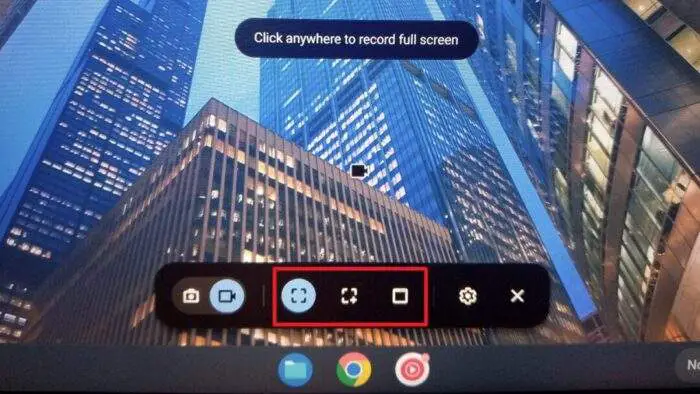 5. Once finished, click the stop button on the Shelf.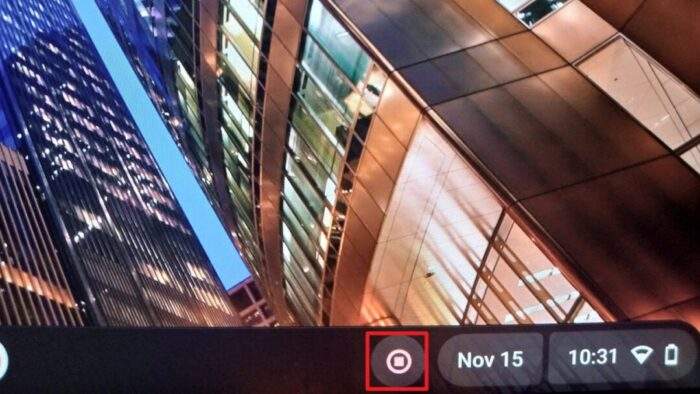 6. Chrome OS may show you a quick notification of the recording. Click on the notification to open the video directory.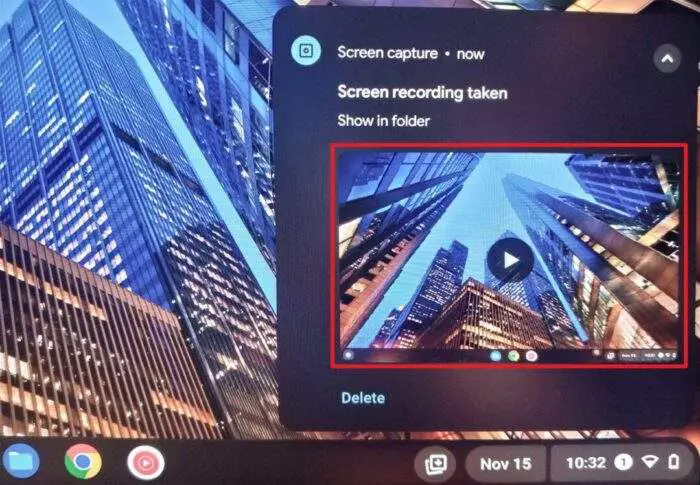 7. The default video directory is in Files > Downloads. Here, you can organize the video file as needed.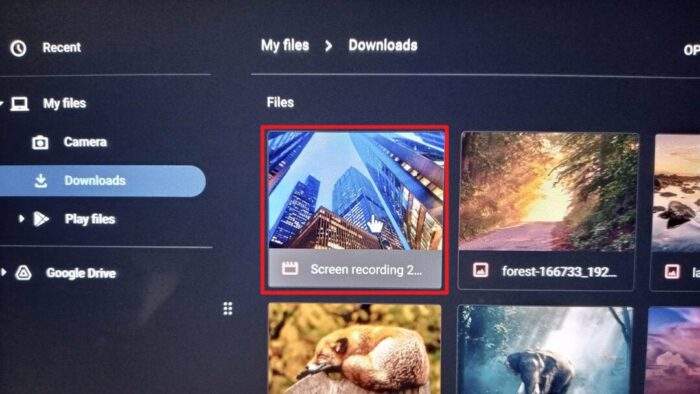 The video resolution will depend on the display resolution or the area selected for recording (if partial or window recording was chosen). If your display is rated at 1080p, then the resolution would be 1920 x 1080 (though the vertical pixels may vary between devices).
Meanwhile, the video is stored in a convenient WebM file which is a modern format that keeps the size minimal while also not crushing the visual quality. Unfortunately, this format is not (yet) widely supported on many video editing programs. In that case, a video converter app is needed.