Customizing your Chromebook is one of the best ways to make it feel like your own. One of the easiest ways to personalize your Chromebook is by changing the desktop background. You can choose from a variety of preset images or pick your own photo to use as a background.
In this article, I'm going to show you how to change the desktop background on a Chromebook, using either the default photos or your own. Whether the device is from a school, or company, or you bought it yourself, this tutorial is for you.
How to change Chromebook desktop background
1. Open the desktop. You can do this by minimizing (or closing) all apps.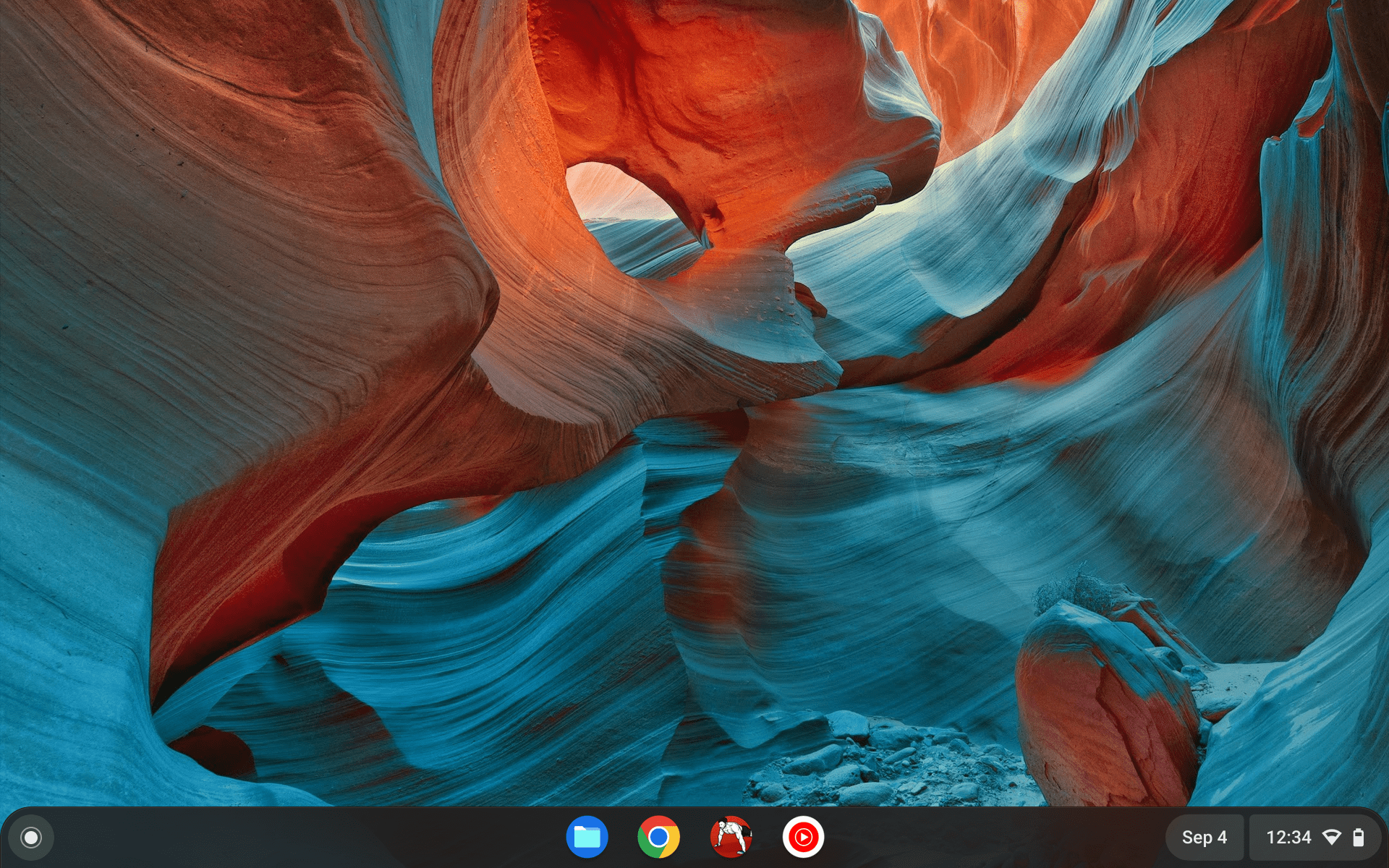 2. Right-click on the desktop and then select Set wallpaper & style. If you are new to Chromebook, see how to perform right-click here.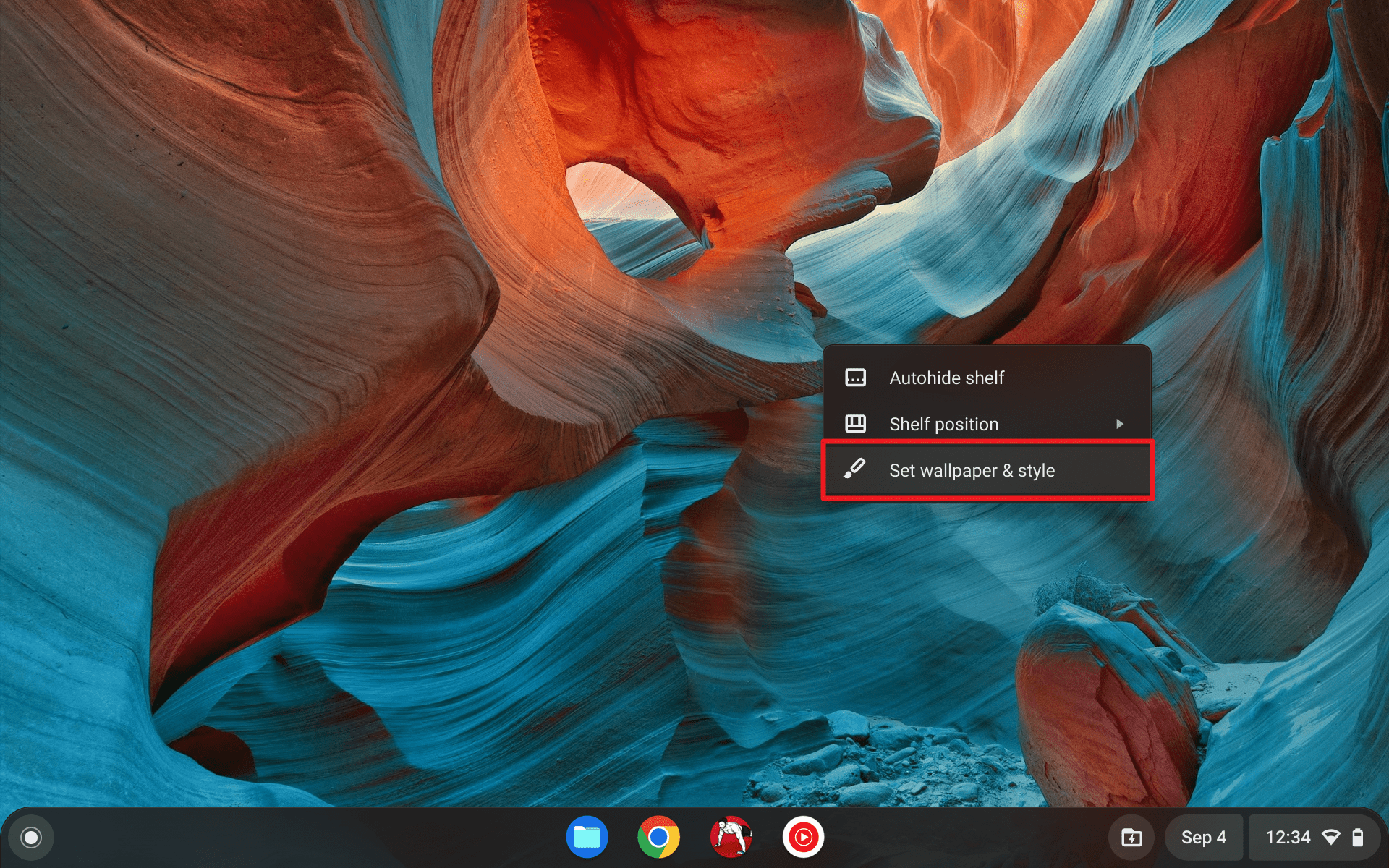 3. Go to the Wallpaper option.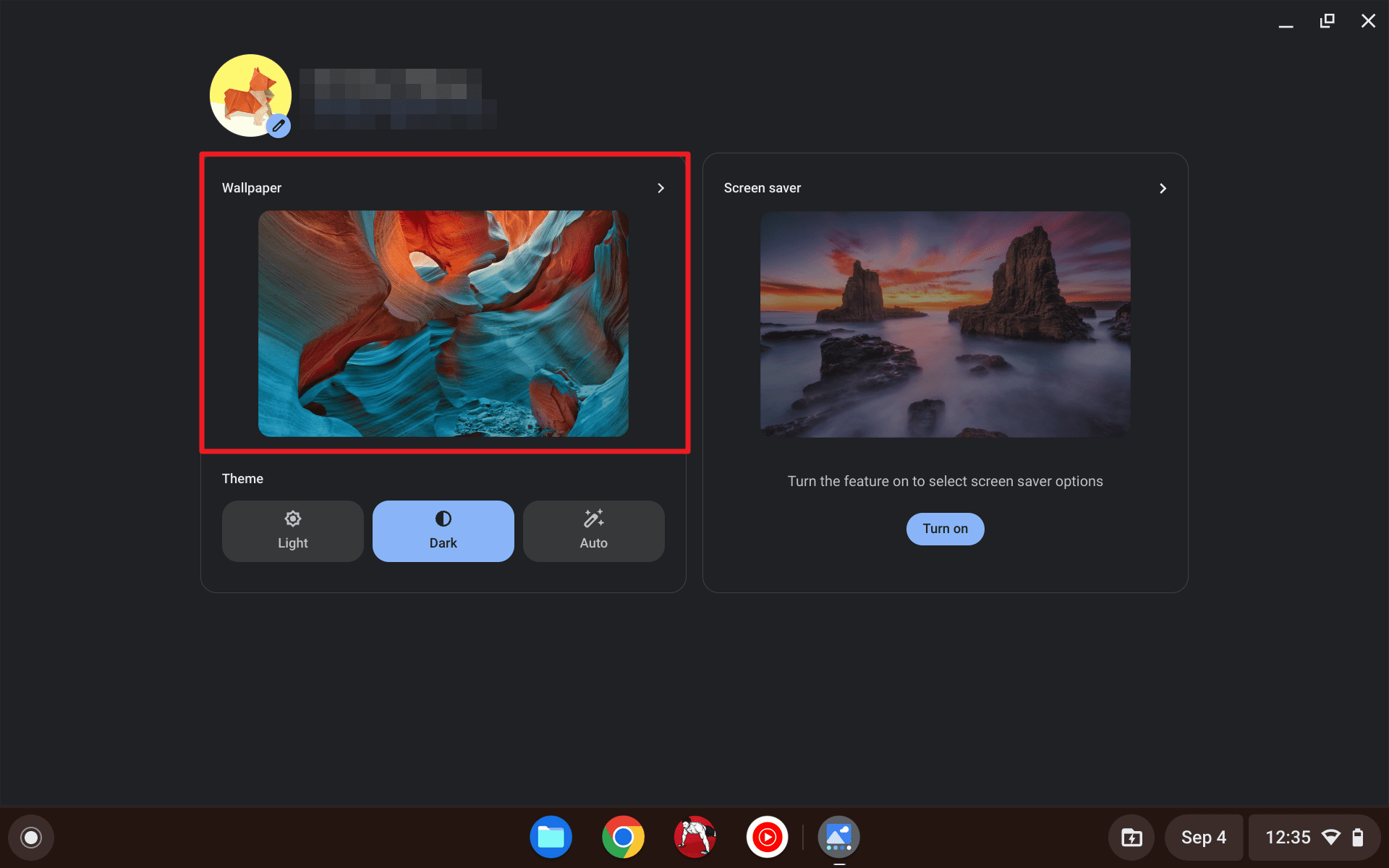 4. Select the background category. You may even explore the local drive and Google Photos if you want to use your own photo as wallpaper.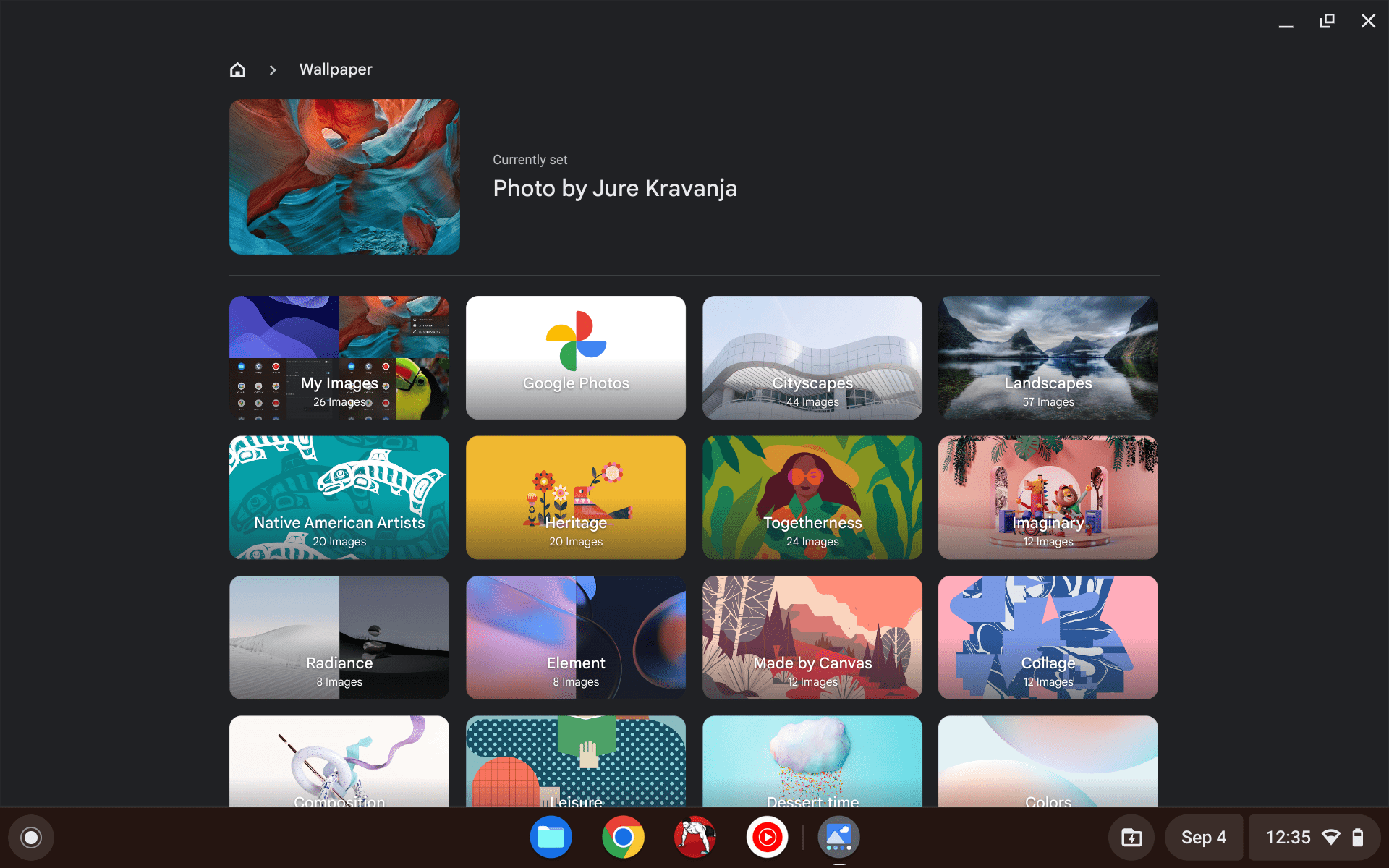 5. Now, pick a picture do you want to set as wallpaper.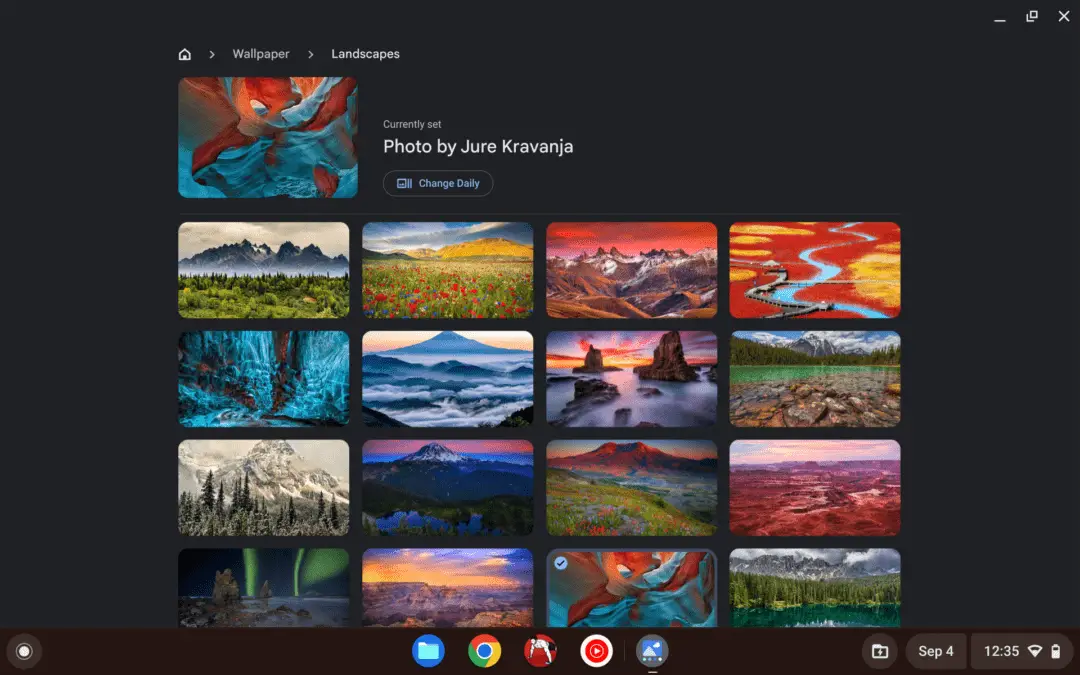 6. Additionally, you may enable the Change Daily feature, which will shuffle the pictures every day.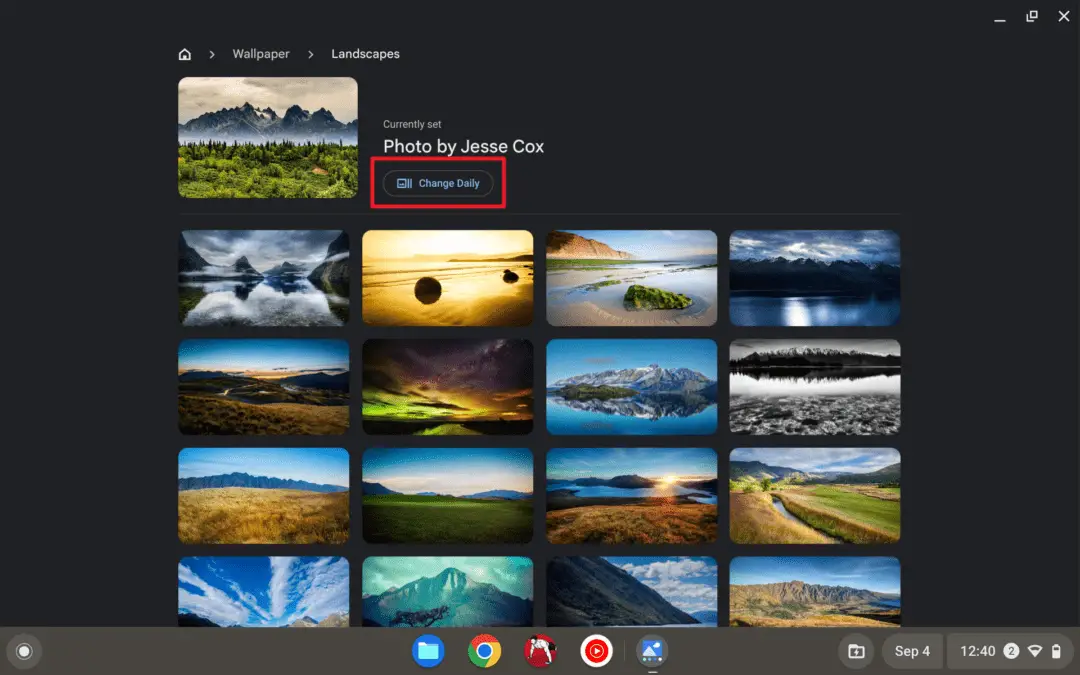 7. After the new background has been selected, you can close the window.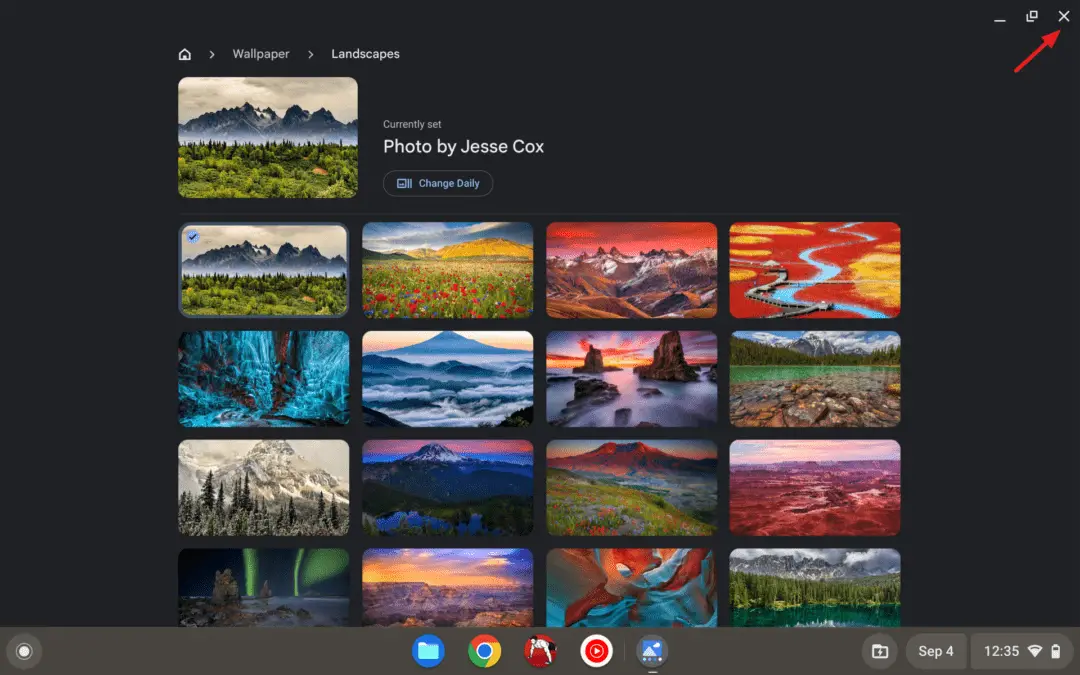 8. The desktop background has been changed.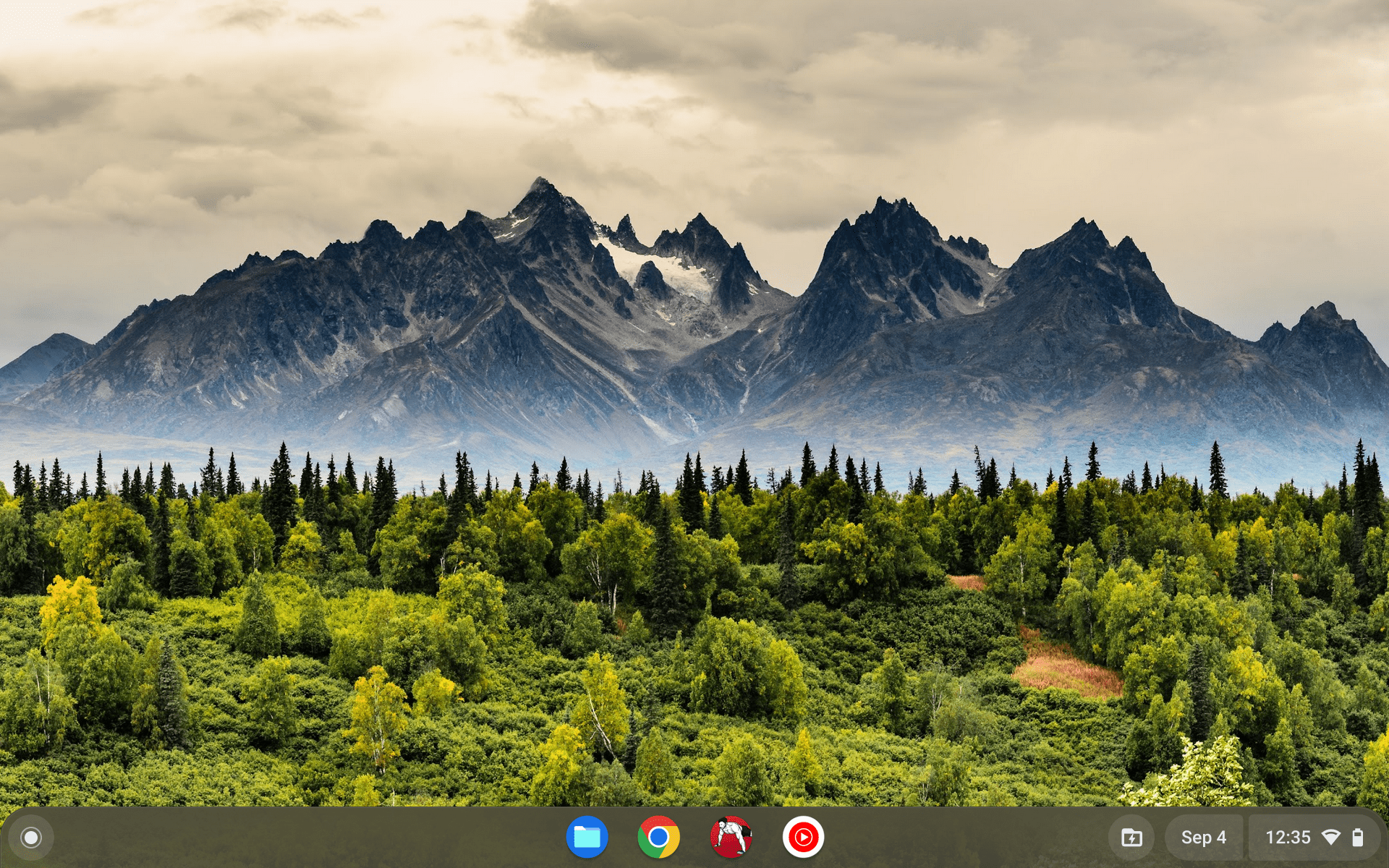 How to set any photo as a desktop background
In case you often browse your pictures and sometimes want to use them as the desktop wallpaper, here's the quickest way to set your own photo as the wallpaper.
1. Open the Launcher menu and then go to Files.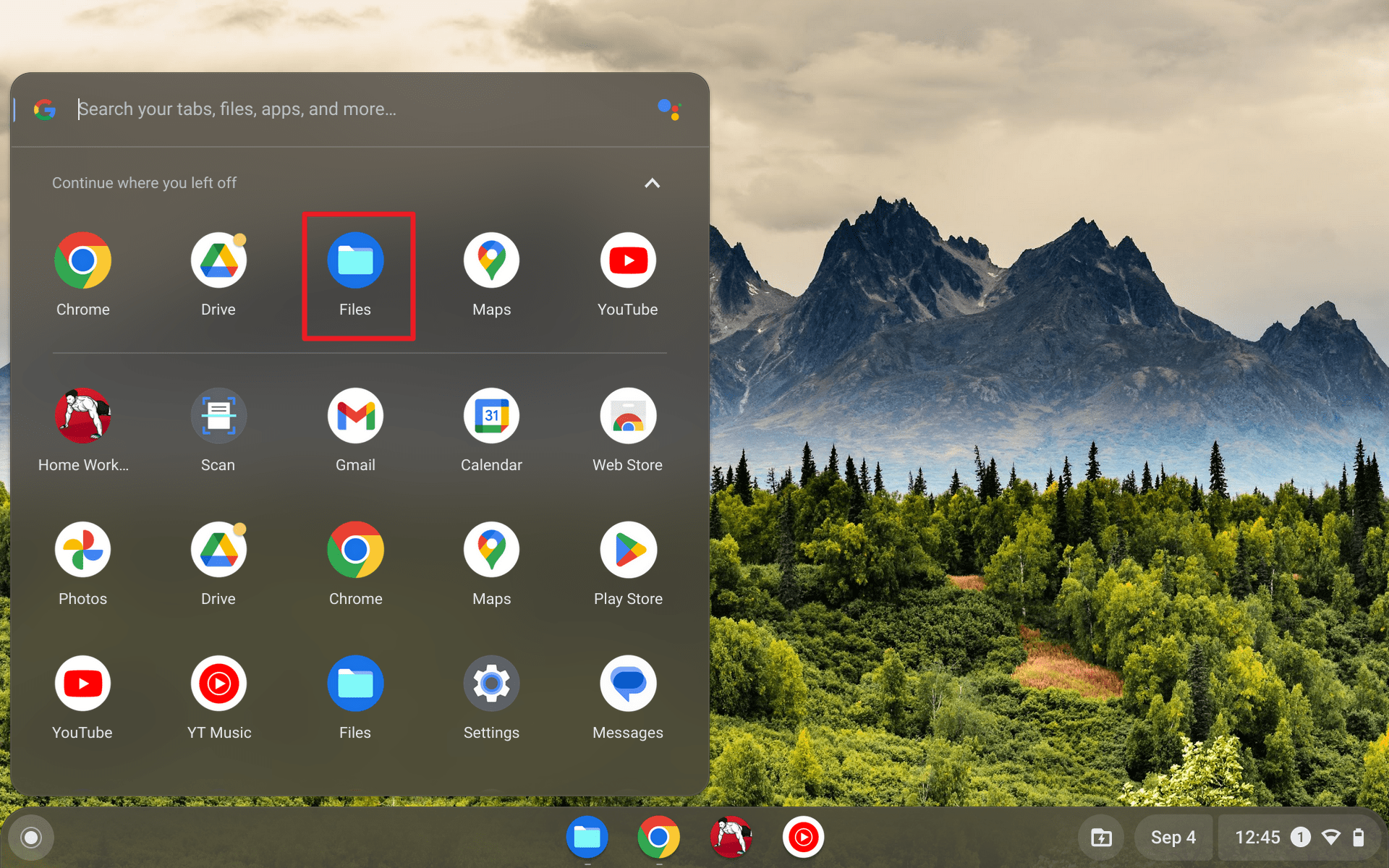 2. Locate your image, right-click on it, and then select Set as wallpaper.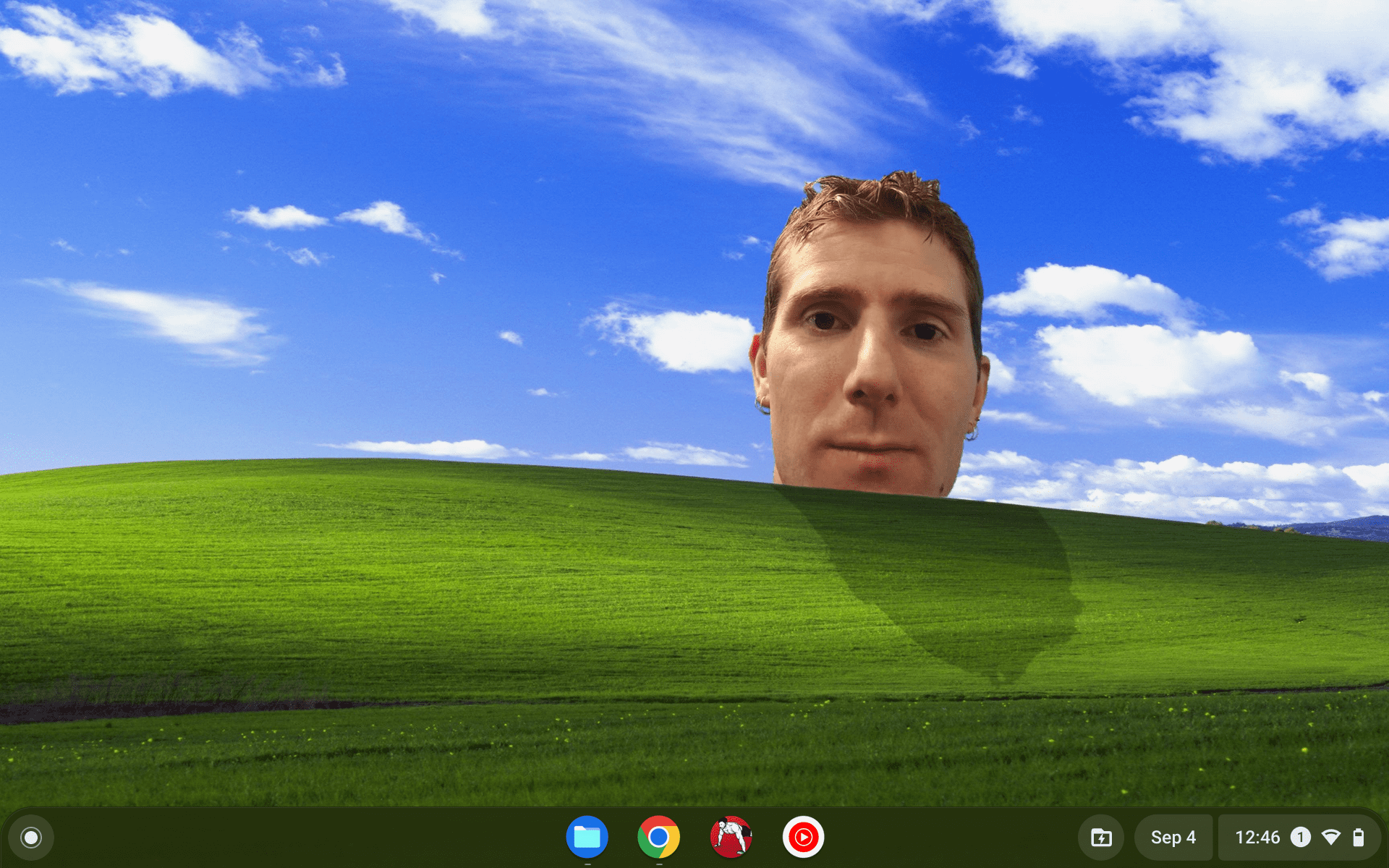 3. Go back to the desktop view and you should be able to see the image.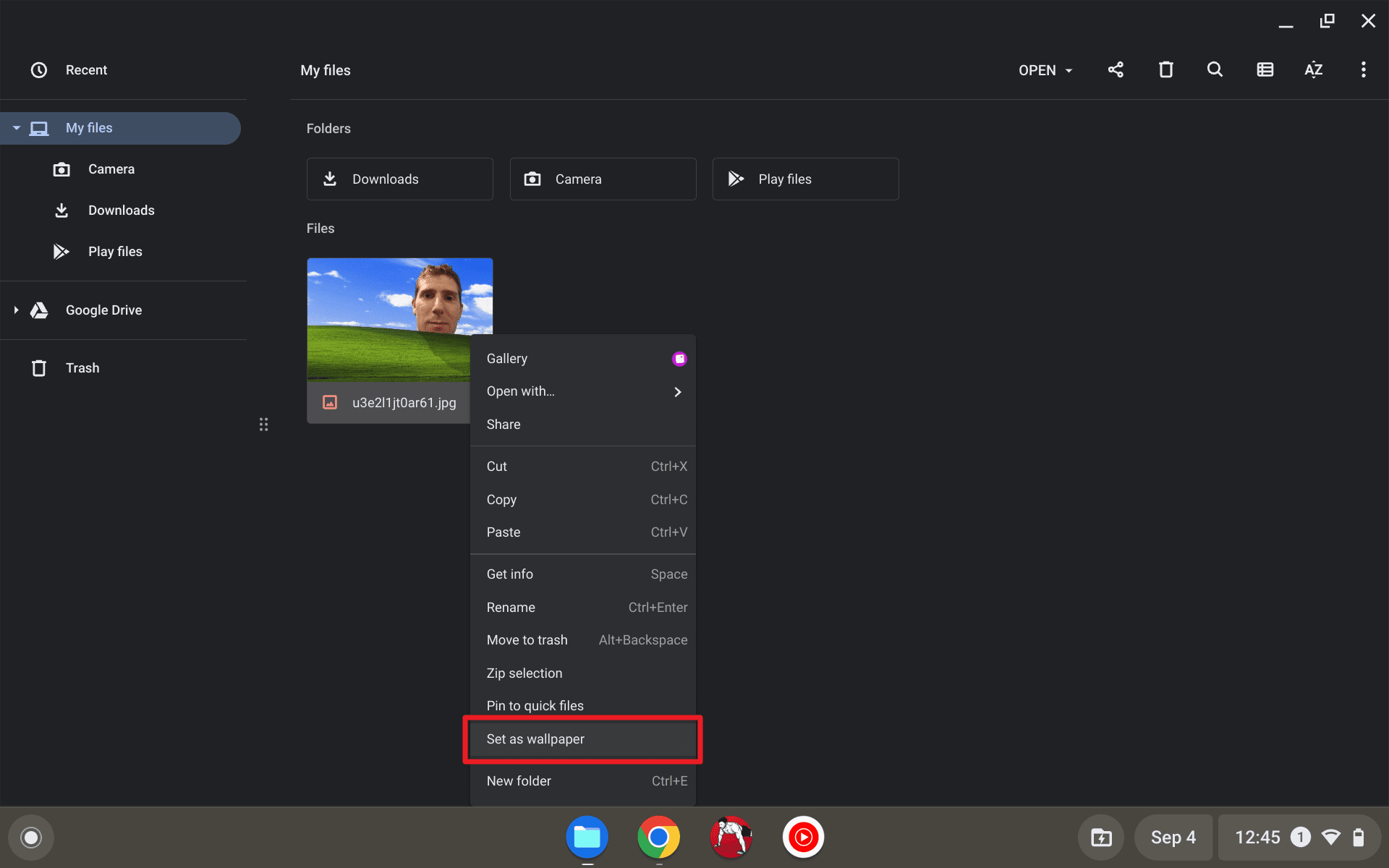 Interestingly, deleting the image file won't change its status as the desktop wallpaper.
Frequently Asked Questions
How do I customize my Chromebook desktop?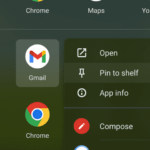 To customize your Chromebook desktop, you can start by changing the desktop background. To do that, right-click on the desktop > Set wallpaper & style > Wallpaper and then select your wallpaper. You may also pin apps to Shelf for quicker access. To do that, open Launcher, right-click on an app and then select Pin to shelf.
How do I change my desktop background on Google Chrome?
Make sure you are running the latest version of Google Chrome. To change the background on new tabs of Google Chrome, open a new tab, click Customize Chrome, click Change theme, select your picture, and then close the panel.
How do I change my desktop theme on Chromebook?
Your Chromebook theme is subtly changed according to your desktop background wallpaper. ChromeOS has a bit of a translucent effect that can be seen through apps and windows. Right now, ChromeOS only has dark and light themes.