Instagram on PC has been evolving lately, and on each iteration, they added more and more features that used to exist in the app version. But, the ability to download photos directly seems yet to come.
Right-clicking on the image won't reveal the "save image" option from the context menu. This is strange, but there are many websites doing this as well. This situation forces PC users to look into other alternatives.
Thankfully, we are never short of solutions. In this article alone, I can provide you with at least three different methods to save photos from Instagram PC. So, without further ado, let's get into them.
#1 Download Instagram photos using online tools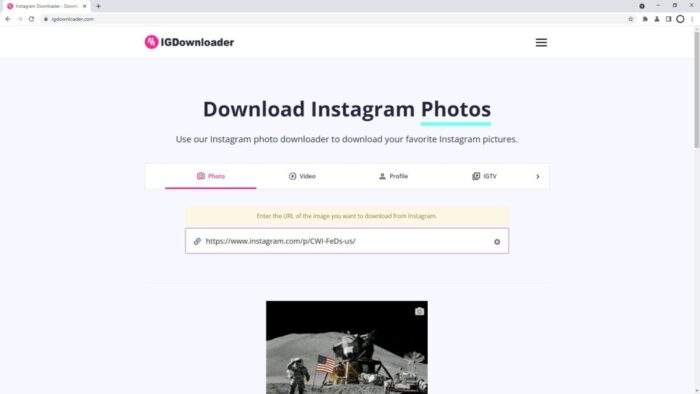 The first and arguably, the most easy-to-use method is by utilizing an online tool to download the photo. This is essentially a website dedicated to grabbing images from an Instagram post which you can download later.
All you need to do is copy and paste the post URL from the address bar into one of these websites:
#2 Save photos using Imageye extensions
Imageye is my favorite extension when it comes to saving images that are otherwise very difficult to download. It can scan a web page and provide you with the download link for each detected image. Furthermore, check out the guide below to use Imageye to download Instagram photos.
1. Go to Imageye on Chrome Webstore and hit Add to Chrome. The same extension is also released on Firefox.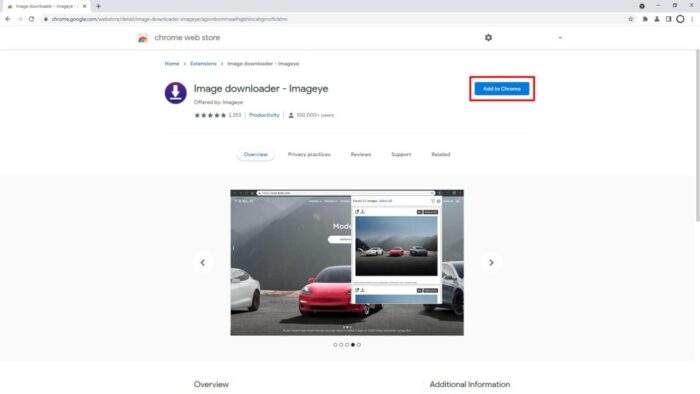 2. Click Add extension.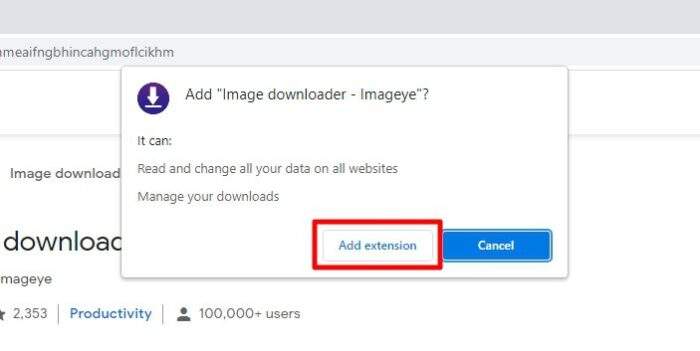 3. Once installed, expand the Extensions menu and pin Imageye. This will make it easier to use later.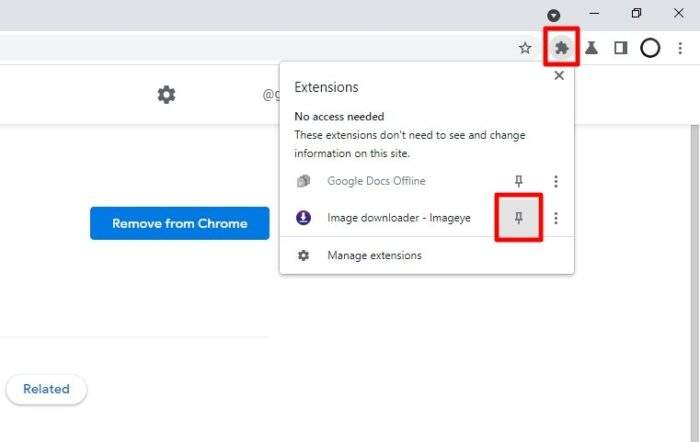 4. Now, go to the Instagram post you wish to download.
5. Click on the Imageye icon to start scanning. Hit the download button to save the image.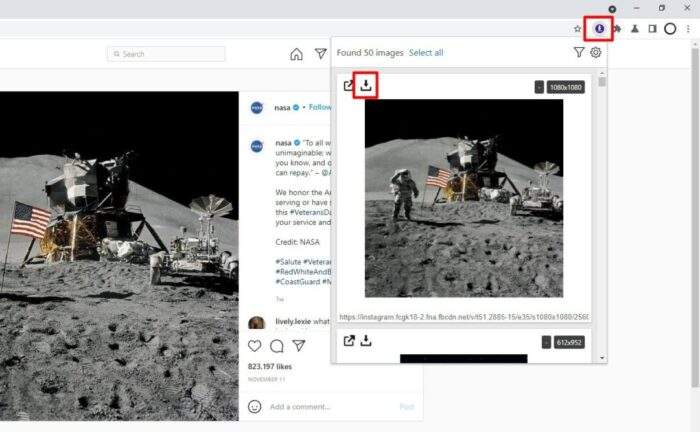 6. Now the image has been saved to your computer.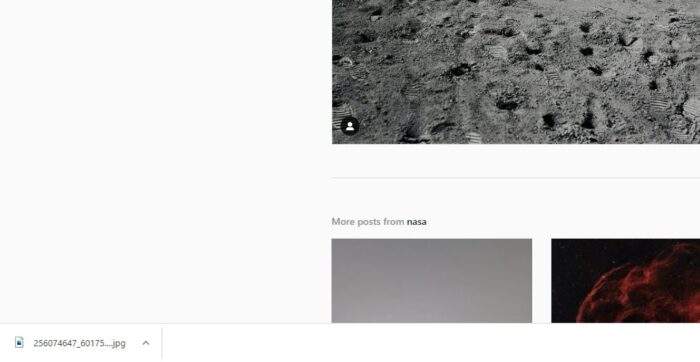 Imageye can also work on a post with multiple images in it. Simply scroll down a little to see them.
#3 Just take a screenshot of it
Maybe not the most elegant solution, but hey, if you want it quicker, then taking a screenshot would be good enough.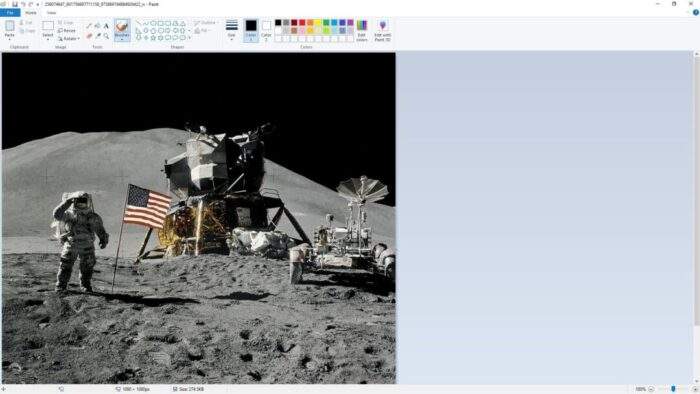 Just hit the PrintScreen button on a keyboard, and then run Microsoft Paint or other similar software to paste them (Ctrl+V). Cropping may be necessary to keep the final image clean.
Moreover, I already made a guide to take a screenshot on most PCs and laptops. But if you eventually want to use this feature very often, I highly recommend you to try PicPick as it is perhaps one of the best screenshot software for Windows users.