Microsoft is notoriously known for pushing its Bing agenda to prevent users from using Google. Their revamped browser, Microsoft Edge, is using Bing as the default search engine. Sure, you could visit Google and start your searching there, but it is not as smooth as when you can just type the search query on the address bar.
Despite the browsers' restricted nature, Edge allows you to switch from Bing to other search engines like DuckDuckGo, Yahoo!, or Google.
This article will show you how to set Google as the Edge homepage and change the default address bar search engine from Bing to Google. Lastly, we will talk a bit about customizing the new tab page, so it looks simple.
How to set Edge Homepage to Google
The homepage is a default browser page that you see when launching the browser or after clicking the homepage button. This is not a new tab page. We will cover that later. For now, check out the following guide.
1. Open Microsoft Edge, click Settings and more, and select Settings.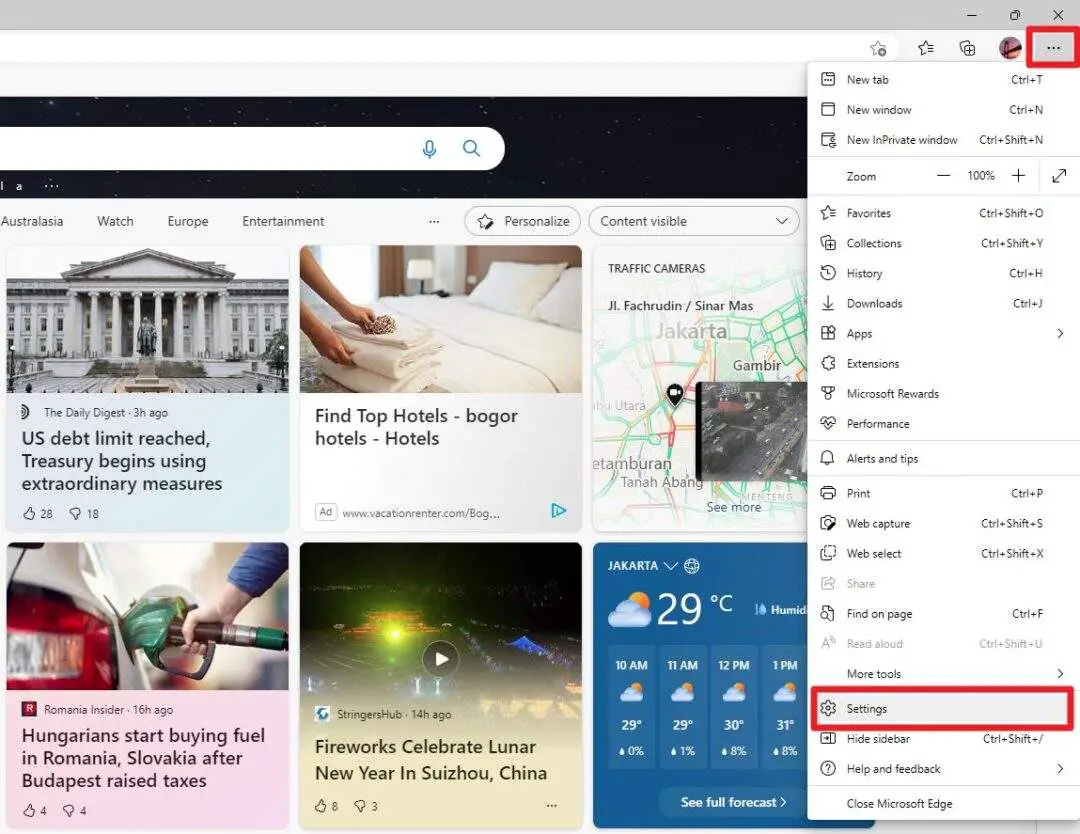 2. On the left menu, click Start, home, and new tabs.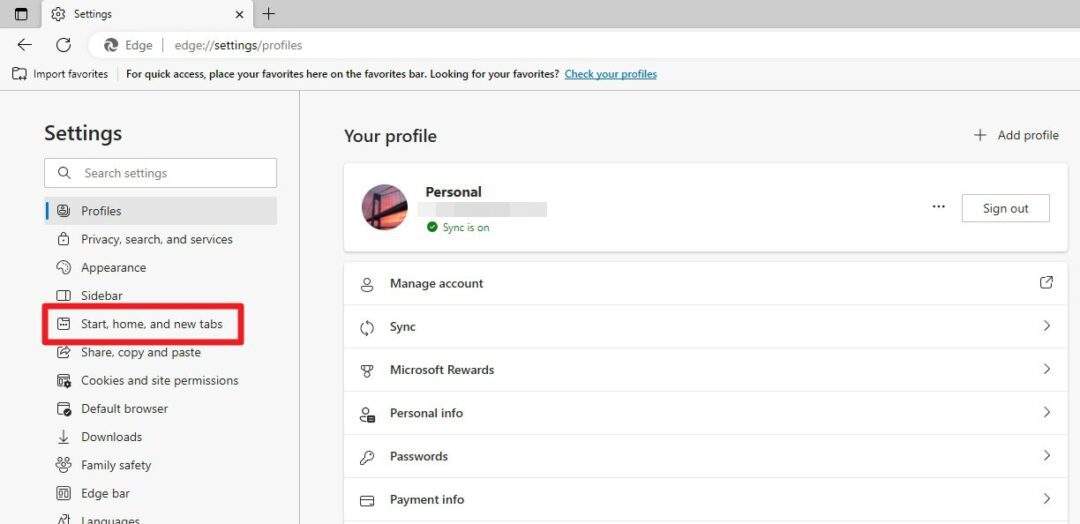 3. Under the When Edge starts section, click Open these pages and hit Add a new page.

4. Type https://www.google.com/ and click Add.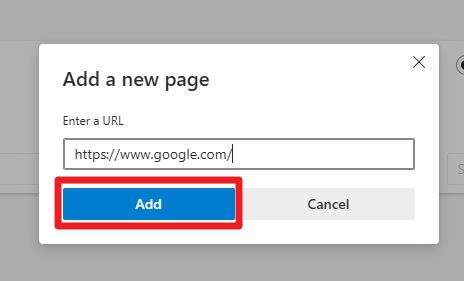 5. Then, select https://www.google.com/ as the Home button.

6. Now, every time you start the browser or go to the homepage, Google will open.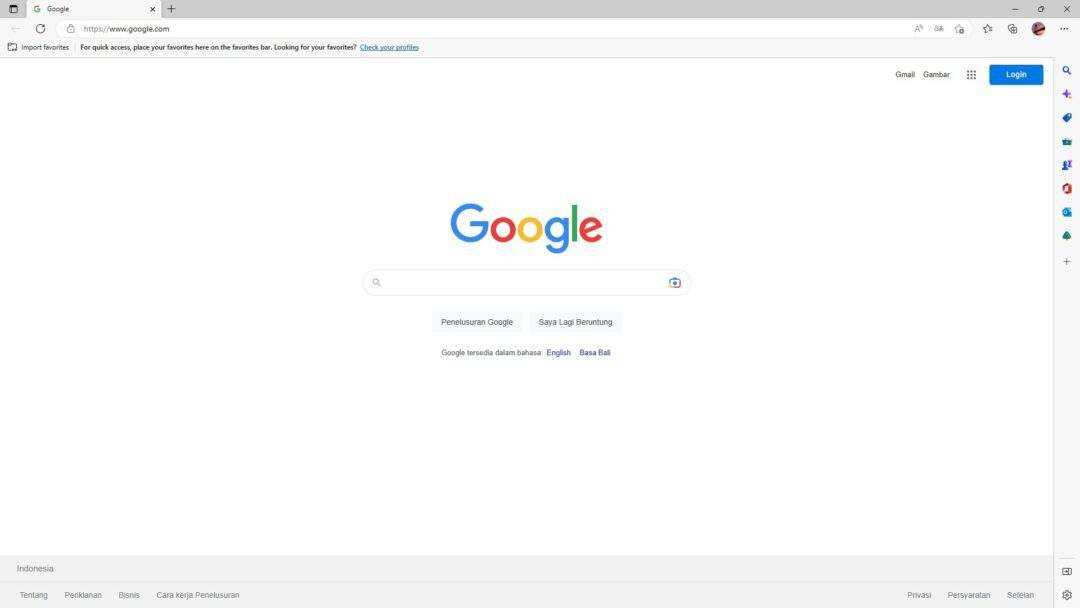 Changing the address bar search engine to Google
It's safe to say that many of us prefer typing the search query directly at the address bar instead of going to the search engine page first. With one step eliminated, we can quickly find what we want. Here's how to set Edge's address bar from Bing to Google.
1. Still on the Settings page, click Privacy, search and services.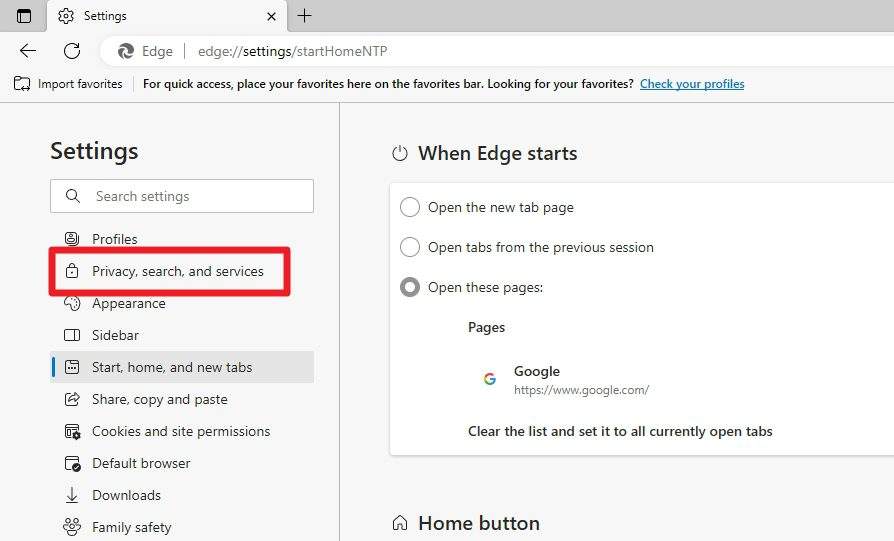 2. Scroll to the bottom and select Address bar and search.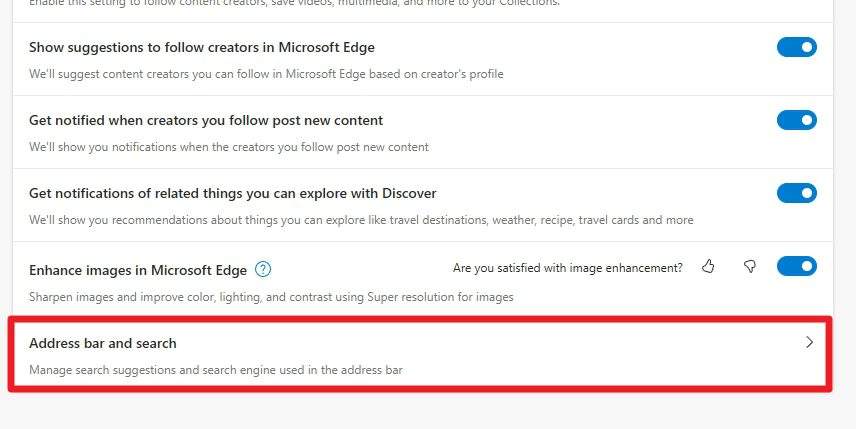 3. On the Search engine used in the address bar, select Google.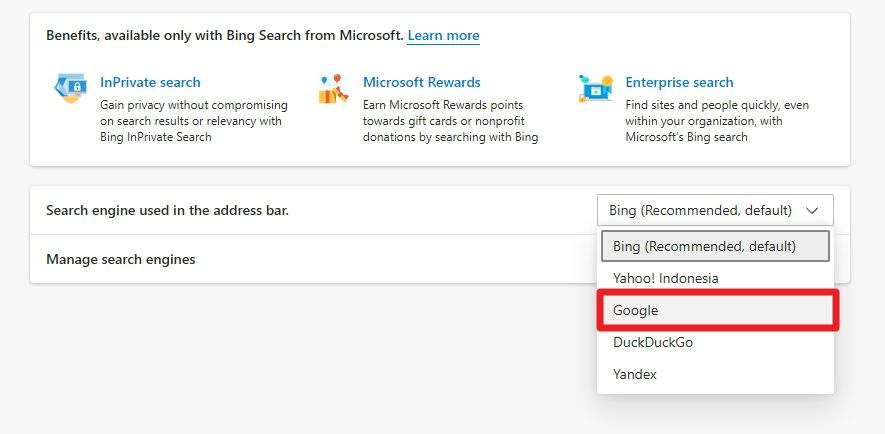 4. Try to type on the address bar. You should be directed to Google's search results.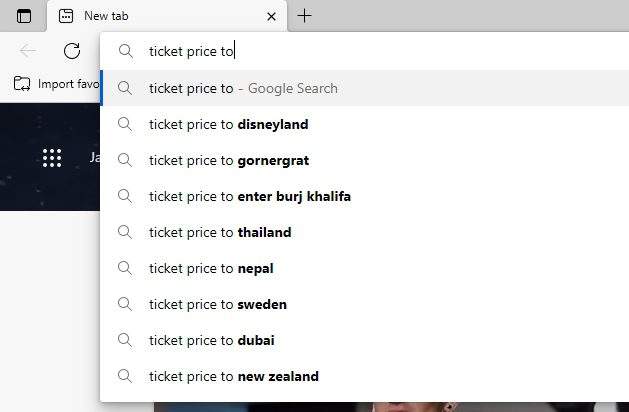 Customizing the new tab page
The default tab page on Edge is filled with tons of news and information that are too distracting. While we can't change the search engine here, at least there are plenty of customizations to make the page look the way you like. Here's how.
1. Open a new tab and hit Page settings.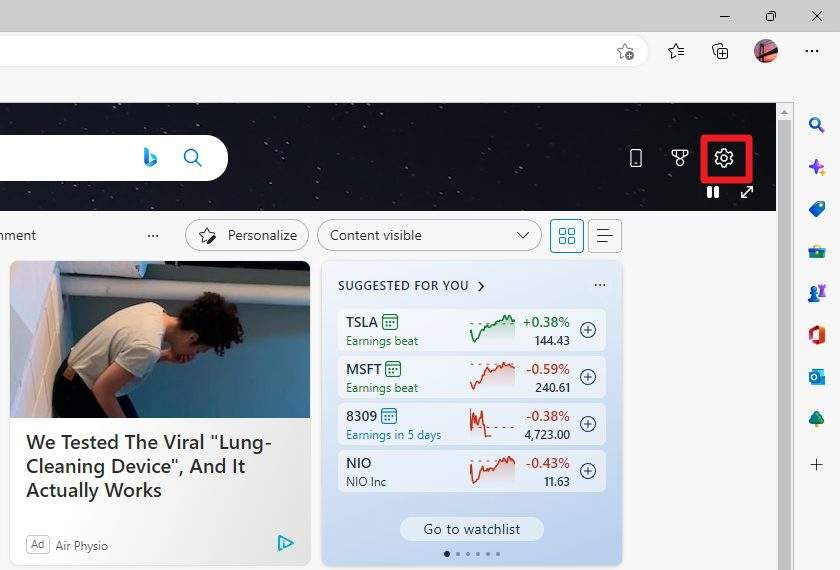 2. Turn off Recent Bing searches, Show greeting, Office sidebar, and New tab tips.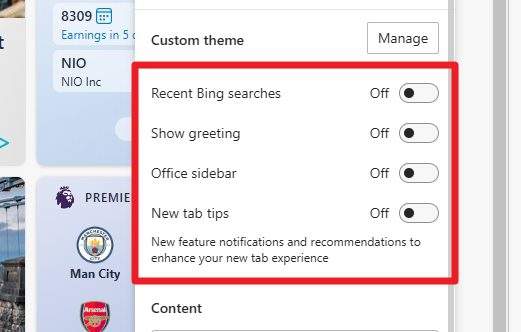 3. Make sure to set the Content off. This setting will get rid of all the unnecessary news.
4. Here is the result. What's left is just a simple Bing search box with a dynamic background.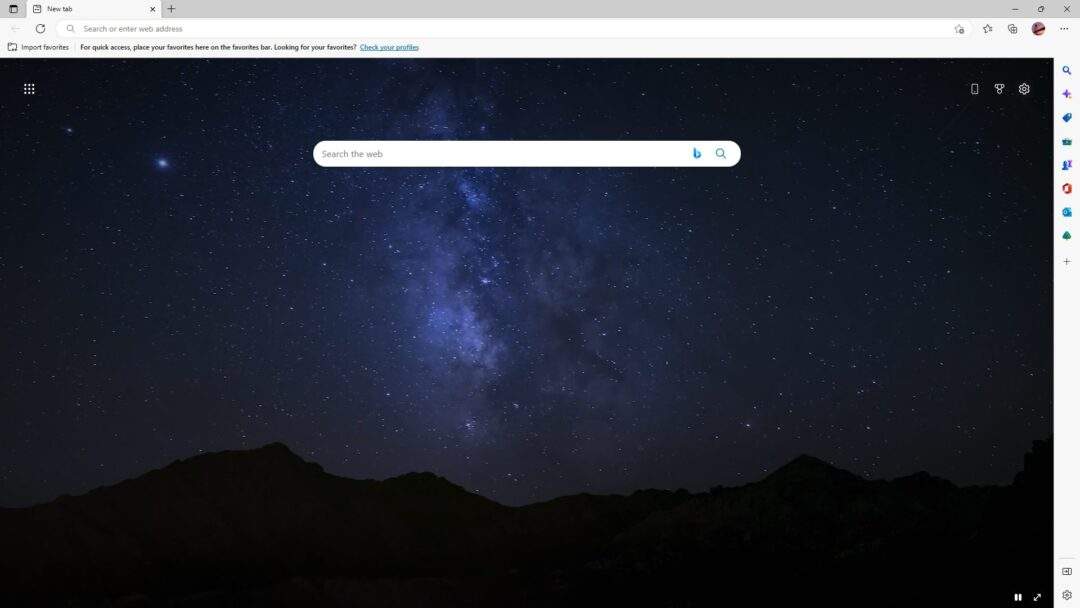 5. If you are not a fan of that, feel free to Edit Background.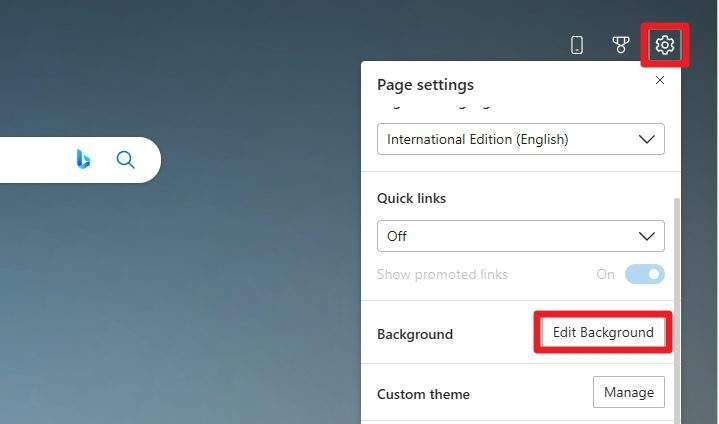 6. You may select a different background or turn it Off completely.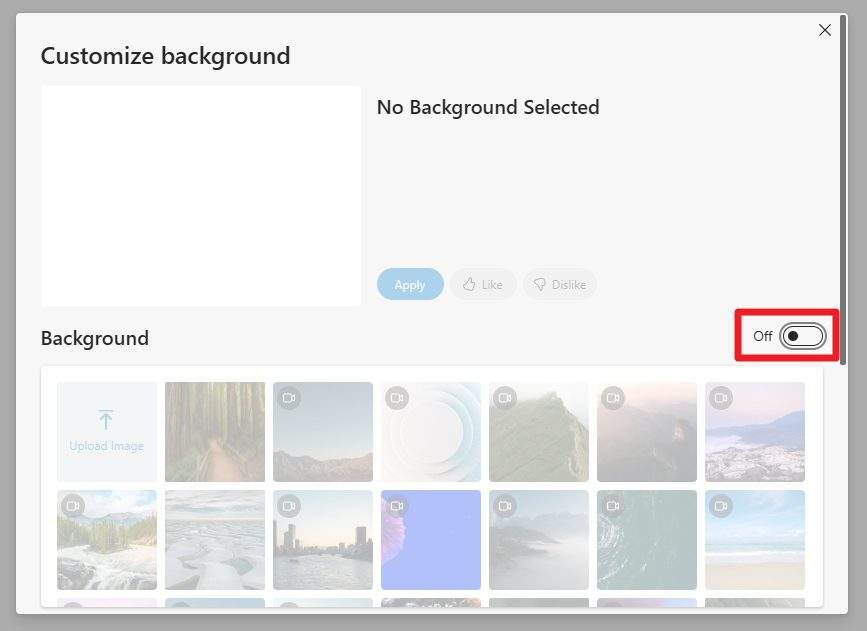 And that's it, folks! Don't forget to revisit the setting after an update, as Microsoft Edge can be sneaky sometimes.